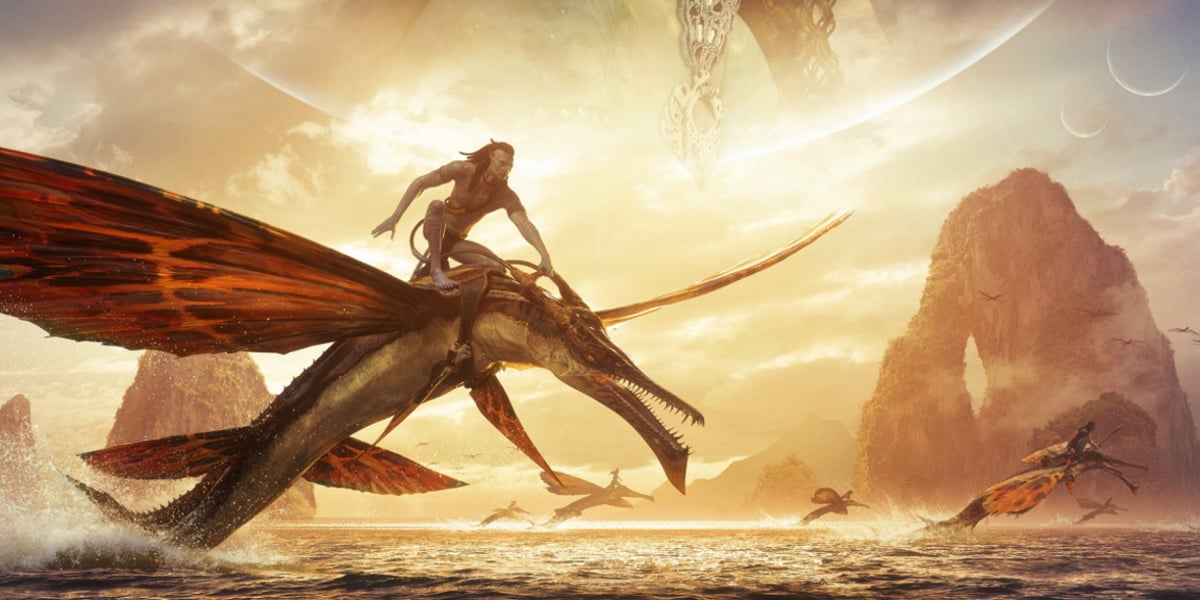 Commercial Film
AVATAR: THE WAY OF WATER (CTC)
Set more than a decade after the events of the first film, Avatar: The Way of Water begins to tell the story of the Sully family (Jake, Neytiri, and their kids), the trouble that follows them, the lengths they go to keep each other safe, the battles they fight to stay alive and the tragedies they endure. Please note for 3D screenings glasses are $1 a pair "AVATAR: THE WAY OF WATER contains several sequences of bright lights which may affect customers who are susceptible to photosensitive epilepsy or other photo sensitivities." Running Time: 3hrs & 12min
Chaffey Theatre.
Chaffey Theatre.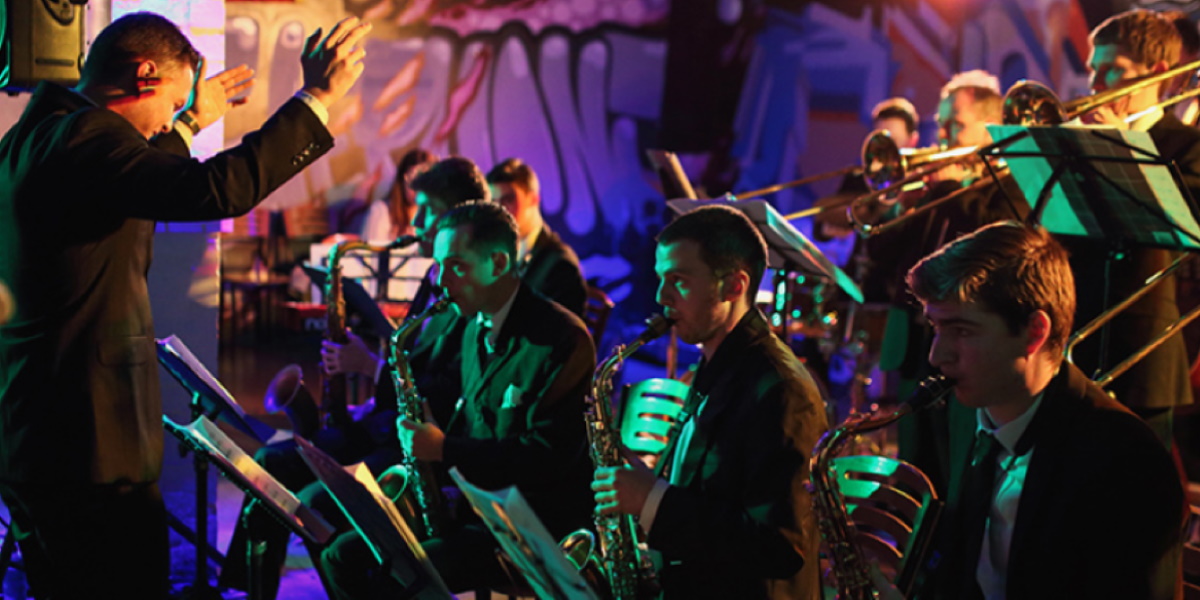 Community
BIG BAND CHRISTMAS BASH!
Celebrate Renmark's Christmas on the Murray Festival with the Big Band Christmas Bash! Featuring crooner Bill Parton with the 18-piece Adelaide Big Band (South Australia's premiere semi-professional jazz orchestra), enjoy luscious-sounding big band renditions of your favourite Christmas songs including 'Rudolph The Red-Nosed Reindeer', 'It's Beginning To Look A Lot Like Christmas', 'Jingle Bell Rock', 'The Most Wonderful Time of The Year', 'Winter Wonderland' plus many more! Running Time: 1hr & 30min
Chaffey Theatre.
Chaffey Theatre.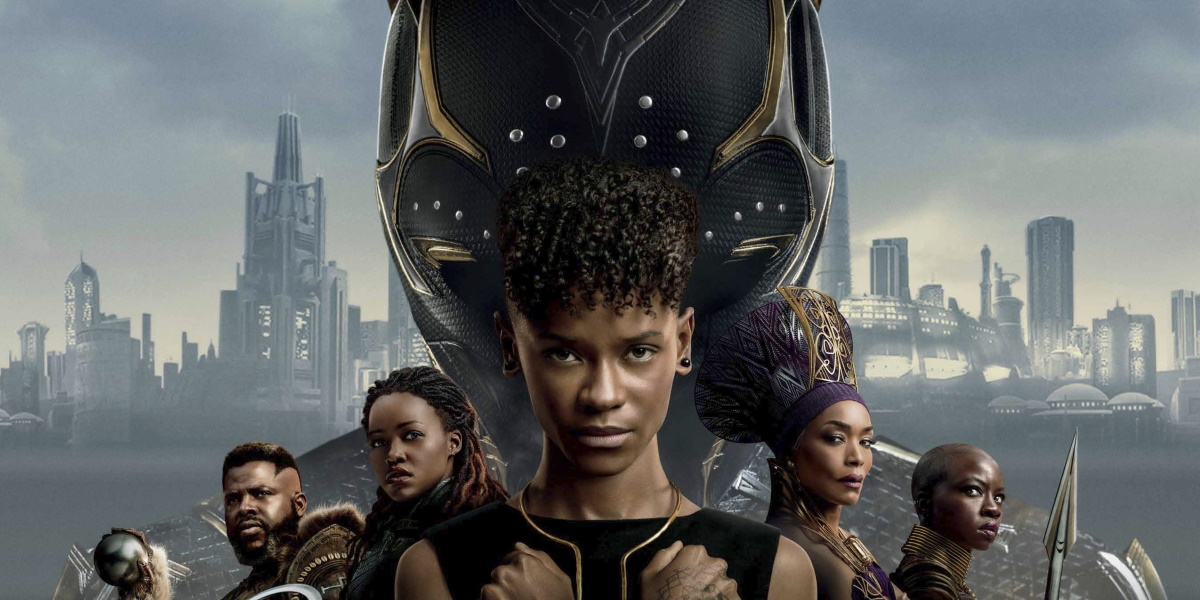 Commercial Film
BLACK PANTHER: WAKANDA FOREVER (M)
In Marvel Studios' "Black Panther: Wakanda Forever," Queen Ramonda (Angela Bassett), Shuri (Letitia Wright), M'Baku (Winston Duke), Okoye (Danai Gurira), and the Dora Milaje (including Florence Kasumba), fight to protect their nation from intervening world powers in the wake of King T'Challa's death. As the Wakandans strive to embrace their next chapter, the heroes must band together with the help of War Dog Nakia (Lupita Nyong'o) and Everett Ross (Martin Freeman) and forge a new path for the kingdom of Wakanda. Running Time: 2hrs & 40min
Chaffey Theatre.
Chaffey Theatre.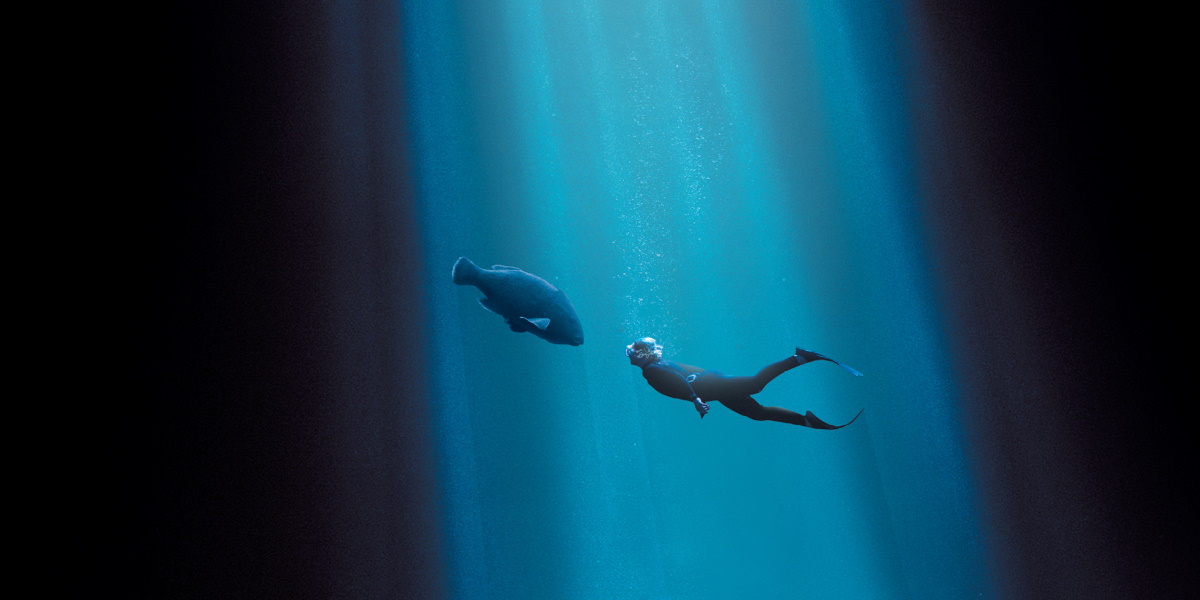 Commercial Film
BLUEBACK (PG)
Adapted from the critically acclaimed novella by Tim Winton, BLUEBACK is a heart-warming tale of family, friendship, and the power of one person to make a difference. While marine biologist Abby Jackson is out on a boat researching the heart-breaking destruction of coral reefs, she's called back home with the news that her mother has fallen ill. Abby begins reflecting on her childhood and the powerful influence her mother, Dora, had on her worldview. Through flashbacks, we meet teenage Abby, who is taking an increasing interest in protecting the bay where they live, driven by a bond she has formed with the wild blue groper who resides there. Set alongside the pristine blue waters of Australia's west coast, BLUEBACK will delight and inspire the whole family, from all the wonders that exist just below the ocean's surface to the power of relationships and the lifelong legacies they create. Running Time: 1hr & 45min
Chaffey Theatre.
Chaffey Theatre.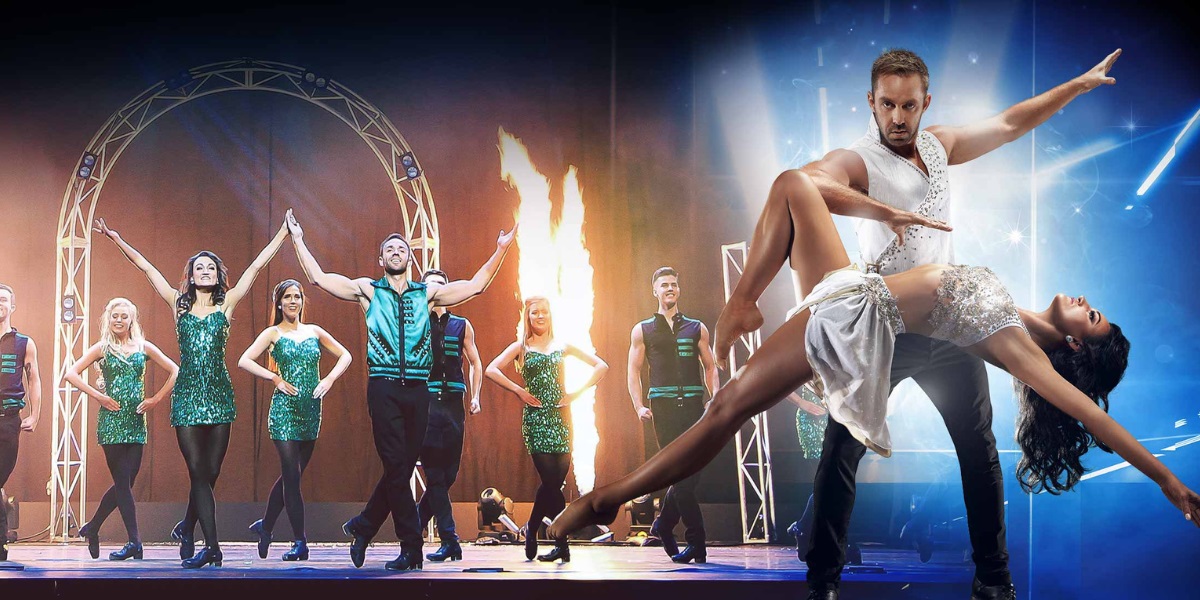 Commercial
CELTIC ILLUSION
Immerse yourself in the Irish Dance and Grand Illusion sensation that has taken Australia, New Zealand, Hong Kong, Canada, and the USA by storm, on its nationwide tour for 2023. Celtic Illusion – The Magic Returns to a stage near you! Even fans who have seen our previous shows won't dare miss the 2023 tour that is set to raise the bar once again. This exhilarating production has broken barriers by fusing unparalleled art forms and is more spectacular than ever before. With new spellbinding illusions, entrancing music and choreography, Celtic Illusion is an awe-inspiring night of family entertainment.
Chaffey Theatre.
Chaffey Theatre.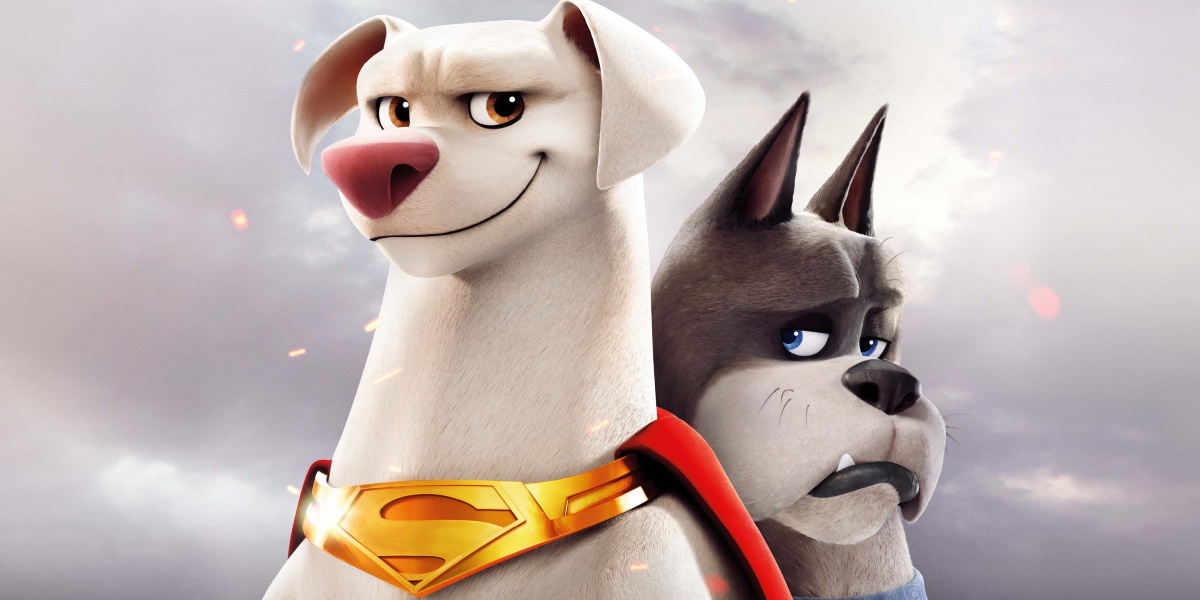 Community
DC LEAGUE OF SUPER-PETS (PG).
Renmark Paringa Council proudly presents the free screening of DC League Of Super-Pets (PG) to residents of the Renmark Paringa Council. Please note that ticket numbers are limited and the following terms and conditions apply: By booking your free ticket/s, you acknowledge the following terms and conditions as set out by Renmark Paringa Council and understands that: 1. Those attending must be a resident of the Renmark Paringa Council area, with the residential address provided as part of the booking process being the address that the attendee resides at. 2. This event will not be supervised. There will be Chaffey Theatre staff/volunteers present however they are not responsible for providing supervision to child/ren. 3. Travel to and from the Chaffey Theatre is the responsibility of the attendee. No transport service will be provided. Running Time: 1hr & 45min
Chaffey Theatre.
Chaffey Theatre.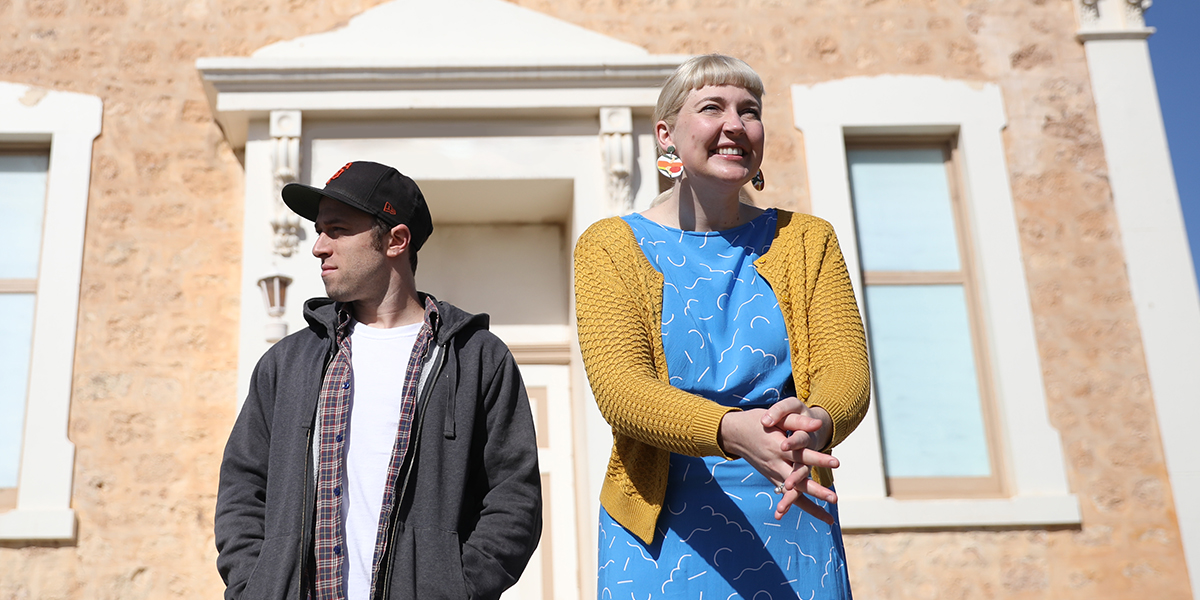 Country Arts SA Season, Season Schools Show
EUPHORIA
A Country Town. A Festival. A local tragedy and a town that doesn't talk. This tale of good days, bad days and everything in between catapults us right into the heart of this little town where everyone knows everyone, and where Ethan is hit by his past as Meg struggles with the present. As the festival unfolds, Meg and Ethan's worlds collide and the community comes together for an event they'll never forget. Euphoria is a rich and heart-warming story from award-winning South Australian playwright Emily Steel, bringing regional voices to the fore and an entire town to life with authenticity and unmistakable wit. "Funny, heart-warming, emotive, and thought provoking, Euphoria is an outstanding piece of theatre". ⭐⭐⭐⭐⭐ -Limelight "Malcolm portrays Meg with such warmth, and Smith brings an intensity to Ethan...Euphoria is a delight." ⭐⭐⭐⭐⭐ - Collage Adelaide "This is a little gem of theatre... please go and see this fine production; it will help to restore your faith in the theatrical medium as a vector for changing lives and illuminating our society" ⭐⭐⭐⭐⭐ - Glam Adelaide Cast & Crew Playwright: Emily Steel Director: Nescha Jelk Set & Costume Designer: Meg Wilson Lighting Designer: Nic Mollison Composer & Sound Designer: Andrew Howard Assistant Director: Emma Richardson Creative Producer: Alison Howard Meg: Ashton Malcolm Ethan: James Smith
Chaffey Theatre.
Chaffey Theatre.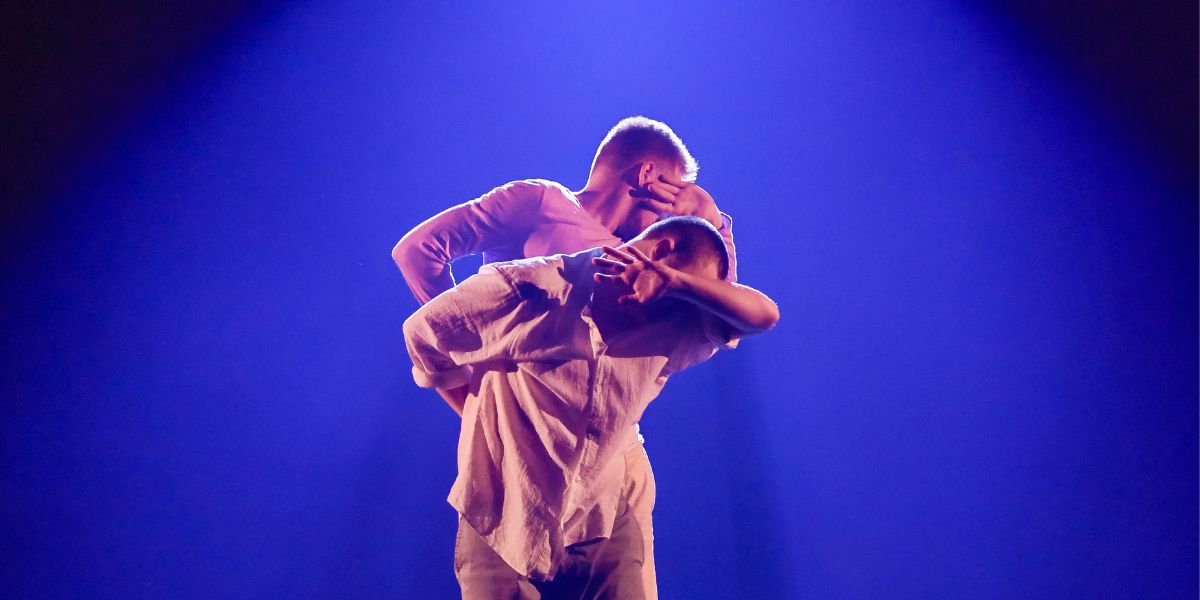 Country Arts SA Season, Season Schools Show
EXPOSED
Exposed explores the intimacies that constitute our lives, our actions, our thoughts, our traumas, our desires, our failures. Directed by Michelle Ryan, Exposed reunites the successful Seeing Through Darkness team. The work explores vulnerability, uncertainty and risk. In Exposed, the breath is a metaphor for feeling threatened or safe, agitated or calm. The sonic possibilities of breath will be explored as part of the audio and soundscape. "It is only when we let ourselves be vulnerable – exposed – that people can see who we really are. When we share our full humanity – flaws, beauty, strengths, and weaknesses – we allow people to love us and accept us for who we truly are." – Hilary Kleinig Creative Team Director Michelle Ryan Assistant Director Larissa McGowan Musical Score Hilary Kleinig & Emily Tulloch Lighting Design Geoff Cobham Costume Designer Renate Henschke Creative Producer Roz Hervey Suitability Recommended for ages 12+ (Year 7-12)
Chaffey Theatre.
Chaffey Theatre.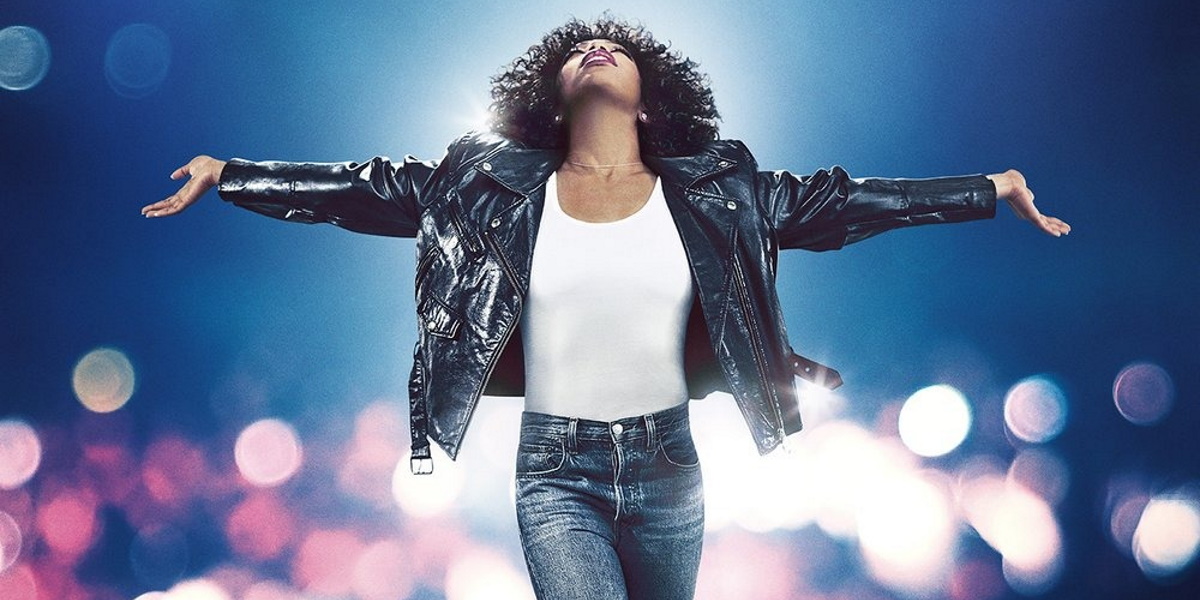 Commercial Film
I WANNA DANCE WITH SOMEBODY (CTC)
The joyous, emotional and heart-breaking celebration of the life and music of Whitney Houston, the greatest female R&B pop vocalist of all time. Tracking her journey from obscurity to musical super stardom. Running Time: TBC
Chaffey Theatre.
Chaffey Theatre.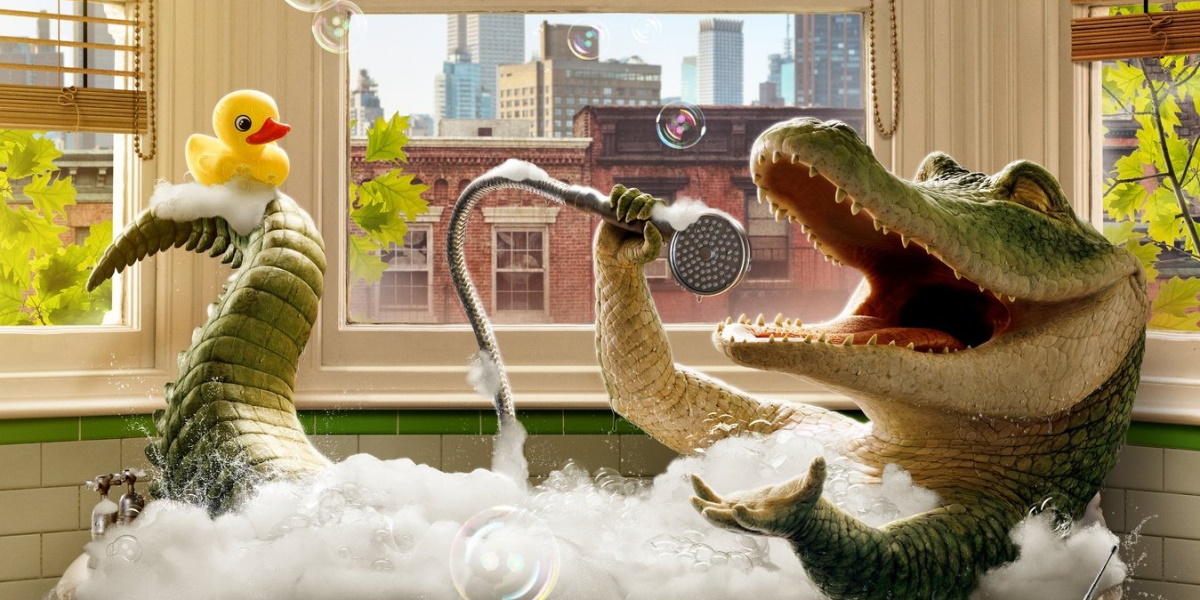 Commercial Film
LYLE, LYLE, CROCODILE (G)
Based on the best-selling book series by Bernard Waber, Lyle, Lyle, Crocodile is a live-action / CGI musical comedy that brings this beloved character to a new, global audience. When the Primm family (Constance Wu, Scoot McNairy, Winslow Fegley) moves to New York City, their young son Josh struggles to adapt to his new school and new friends. All of that changes when he discovers Lyle - a singing crocodile (Shawn Mendes) who loves baths, caviar and great music-living in the attic of his new home. Running Time: 1hr & 45min
Chaffey Theatre.
Chaffey Theatre.
Nunga Screen
NUNGA SCREEN 2023
Nunga Screen shares and celebrates First Nations culture, stories and language through film. A FREE annual event that spans National Reconciliation Week and NAIDOC Week, and which tours across regional SA from big screen cinemas to remote communities, Nunga Screen presents a diverse film program for cinema-goers of all ages. For more than 10 years, Nunga Screen (formerly known as Black Screen) has provided the opportunity for emerging and established First Nations film makers to showcase their films across South Australia. In 2023 program will feature the premiere of a second Country Arts SA commissioned short documentary from an emerging First Nations filmmaker. Nunga Screen is an amazing opportunity to get together, connect and learn. Films announced soon.
Chaffey Theatre.
Chaffey Theatre.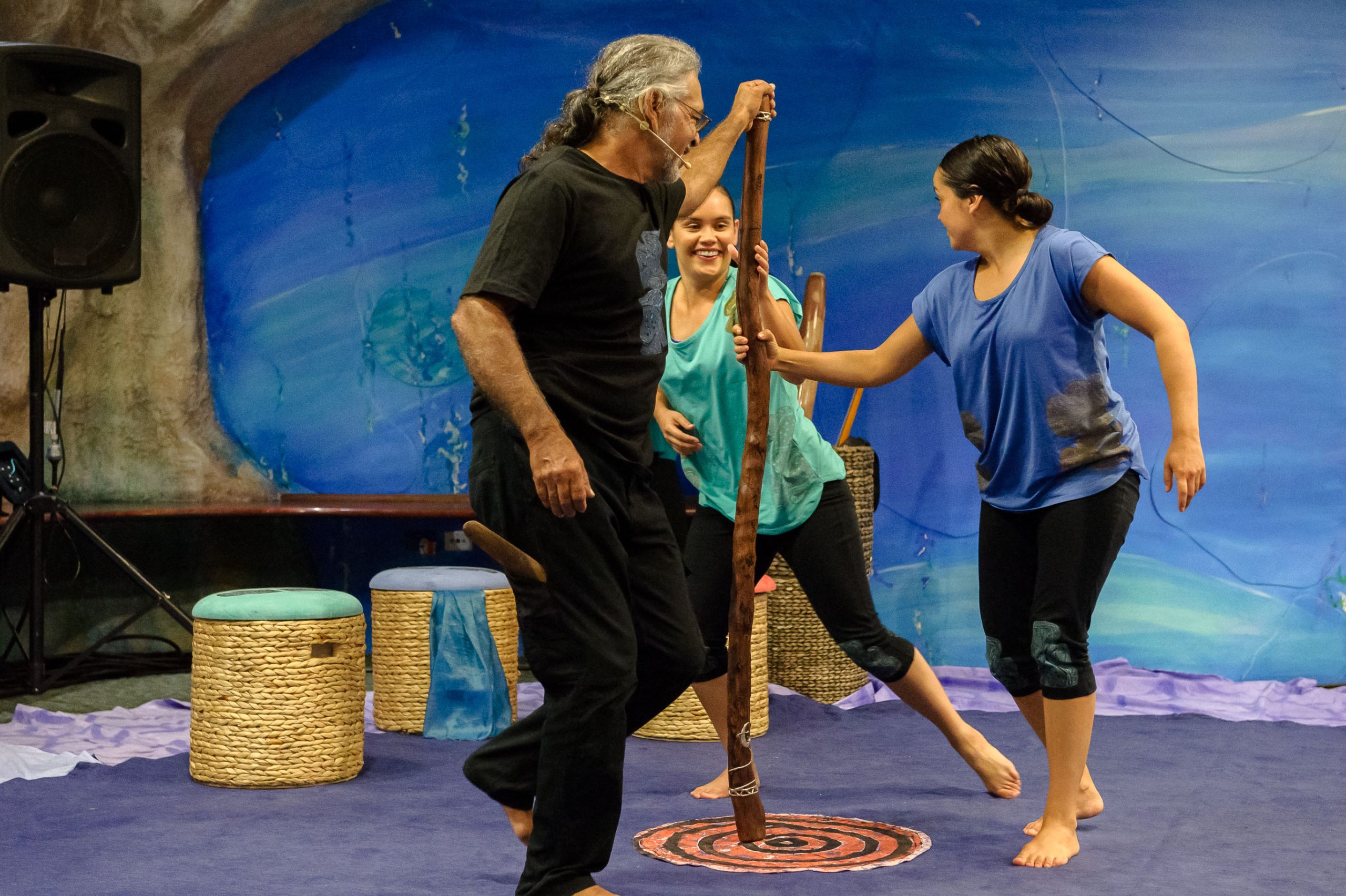 Country Arts SA Season
OUR CORKA BUBS
Created for babies and toddlers under 3 years, Our Corka Bubs offers captivating storytelling through music and movement that is inspired by Ngarrindjeri culture and language. The performance circle is a space for interactive play. Young audiences are guided by three dancers and storyteller Owen Love (Ngarrindjeri) who present songs and stories of the Ngarrindjeri land and the River Murray. Gentle motifs of earth and water are combined with gestures that mimic Australian animals. Our Corka Bubs is a transformative experience for little ones, carers and for the whole family to enjoy. Our Corka Bubs has toured extensively since its creation, including across regional South Australia, as well as Sydney Opera House, Arts Centre Melbourne and most recently DreamBIG Children's Festival in Adelaide. Our Corka Bubs is a sister work of This [Baby] Life by Sally Chance Dance and was originally produced in association by Country Arts SA's Ollie Black and Penny Camens.
Chaffey Theatre.
Chaffey Theatre.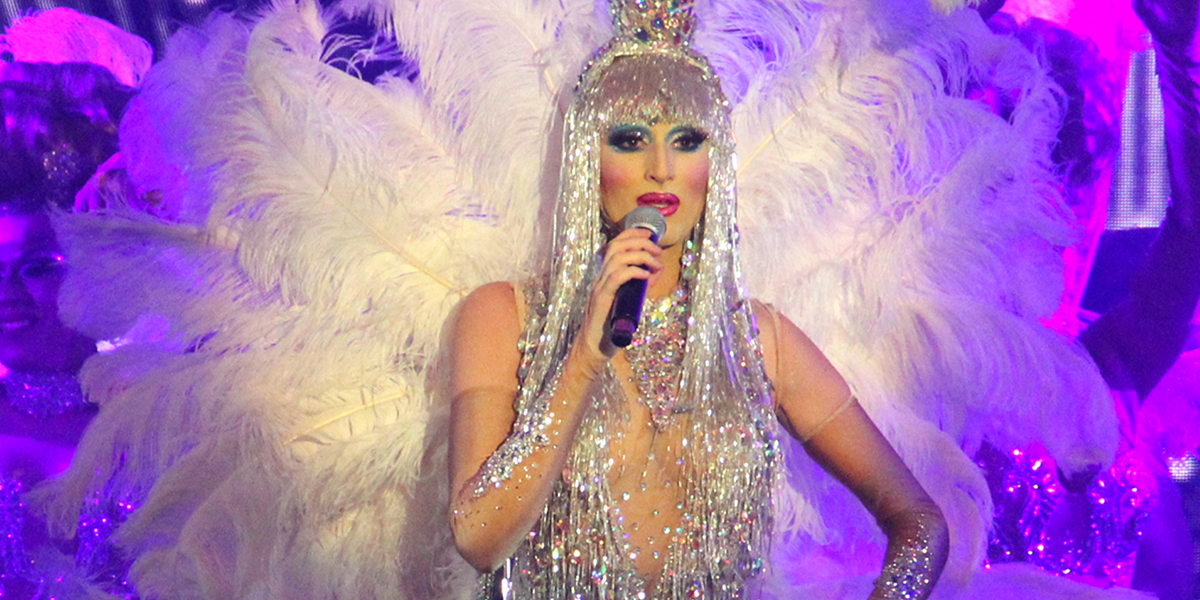 Commercial
PRADA CLUTCH'S
Let us take you on a journey from where it all began, Darlings! Flanked by gorgeous men, Australia's six-foot something songstress Prada Clutch & her 'girls' pay tribute to the history of Aussie drag – in concert. Revisit the good ol' days with Les Girls in the 60's, sing along to classic disco hits & sashay into today with a celebration of chart-topping music icons that have inspired drag performers around the world! The show is headlined by Prada Clutch; one of Australia's most in demand live-singing drag queens. Prada has headlined stage shows across Australia playing both regional & capital cities. She draws her inspiration from the likes of Dusty Springfield, Patti LaBelle, Bette Midler & Cher. The show is Creatively Directed by one of Australia's original Les Girls of Kings Cross, Monique Kelly. Monique was a member of Les Girls from 1973 to 1997. She has a keen eye for detail & a photographic memory of how it was done in her day, making her an asset to the show – she's the pot of gold from the Golden Mile. The show features a cast of seven, choreographed by Stephen Clarke. Stephen has been Dancing and Choreographing professionally since 1985. Stephen's experience extends to working with Kylie & Dannii Minogue, Cyndi Lauper & Diana Ross. Jam-packed with dazzling feathers, wigs, headpieces, costumes & performance, you will not forget this glittering drag spectacular!
Chaffey Theatre.
Chaffey Theatre.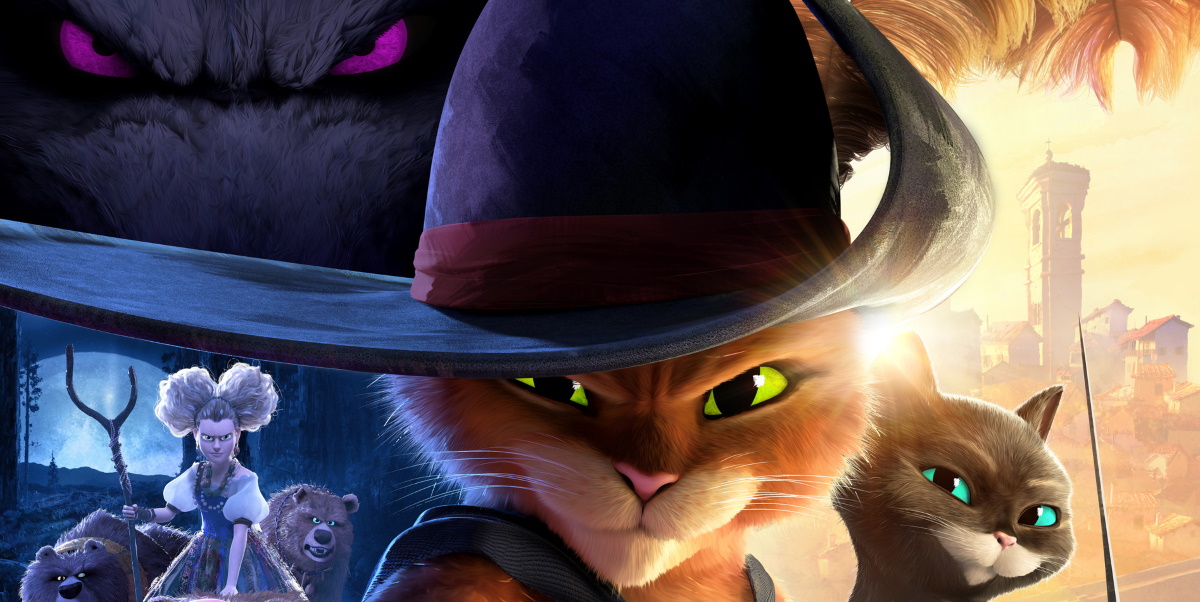 Commercial Film
PUSS IN BOOTS: THE LAST WISH (CTC)
Puss in Boots discovers that his passion for adventure has taken its toll: he has burned through eight of his nine lives. Puss sets out on an epic journey to find the mythical Last Wish and restore his nine lives. Running Time: 1hr & 42min
Chaffey Theatre.
Chaffey Theatre.
Community Schools Show
RENMARK HIGH SCHOOL PRESENTATION NIGHT 2022
Chaffey Theatre.
Chaffey Theatre.
Commercial
ROBERTSON BROTHERS 60'S VARIETY TV SHOW
Following their Sold Out National Tour in 2022, Australia's new 'Kings of Variety Television' are back in 2023 with a brand new show! The Robertson Brothers are thrilled to be returning with their new heart-warming and uplifting 1960's Variety TV Show! Geoff and Ben Robertson are back as your charming and cheeky hosts for this nostalgic night of entertainment as they pay tribute to the musical giants of the 1960's - The Bee Gees, Simon & Garfunkel, Roy Orbison, Cliff Richard & The Shadows, Frankie Valli, The Everly Brothers, Neil Sedaka and The Seekers. "It's different to other shows…I haven't seen anything like it before"! (Joan T, 2022 audience member) Variety TV Show fans will be excited to know the multi-talented Simon Brook McLachlan (from the Original Australian cast of Jersey Boys) will return in 2023 to thrill us with his very special tributes to Frankie Valli & The Four Seasons as well as Neil Sedaka, together with a brand new Variety Show tribute to the much loved 1960s superstar… Sir Cliff Richard. Another HUGE bonus this year for the Robertson Brothers 1960's Variety TV Show fans is the addition of Australia's internationally acclaimed #1 Roy Orbison tribute artist… Dean Bourne! Dean will perform his very special Variety Show tribute to the one and only 'Big O' and his biggest hits from the 1960's. "It's the best show I've seen in years!" - Ray Hadley, 2GB Unlike anything you have ever seen before this 150 minute ground-breaking and interactive theatrical TV experience is filled with all the fun, music and long forgotten memories of the fabulous 1960's. The Variety TV Show audience is taken on a unique and emotional journey back to the best years of their lives.
Chaffey Theatre.
Chaffey Theatre.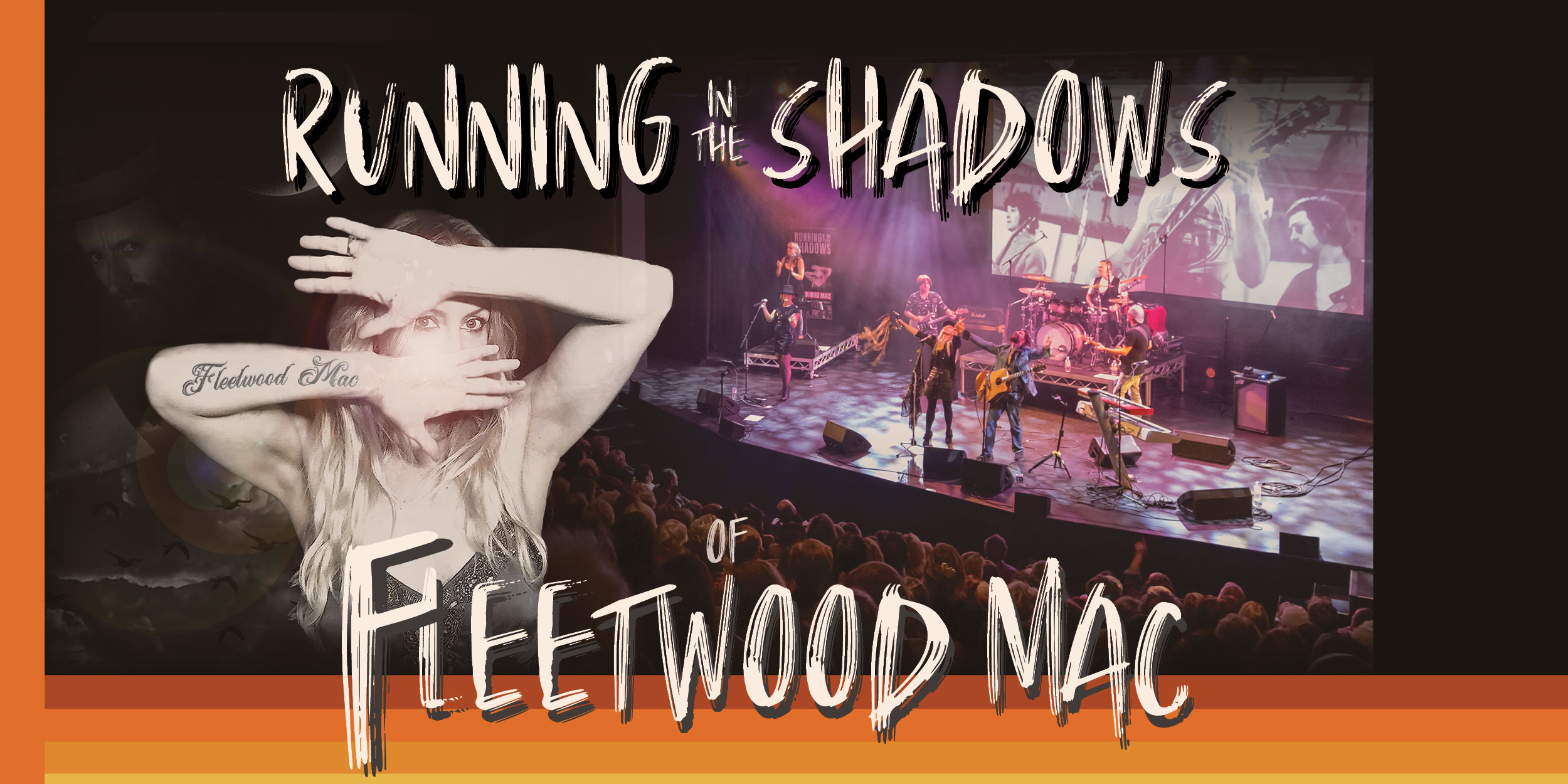 Commercial
RUNNING IN THE SHADOWS OF FLEETWOOD MAC
They've sold more than one hundred million albums world-wide and been inducted into the Rock and Roll Hall of Fame – Fleetwood Mac's songs are part of international music history. Now, the Internationally acclaimed The Australian Fleetwood Mac Show "Running In The Shadows" is heading to Country Arts SA Venues to pay homage to the superstar band. The six-piece rock band explore Fleetwood Mac's extensive back catalogue, covering all the classic ballads, blues and rock songs from their five decade plus career. The Running In The Shadows show covers the best of Fleetwood Mac's career. From the early hits from the music of Peter Green, through to the Rumours album era, spanning up to Tango In The Night and even some of Stevie Nicks solo material, there is something for every Fleetwood Mac fan to enjoy. Audience members who have seen The Australian Fleetwood Mac show in the past have found it hard to believe they were not experiencing the real deal on stage. They have spawned some of the biggest songs in recent memory, with tracks like Rhiannon, Landslide, Go Your Own Way, Dreams, The Chain, Tusk, Sara and Big Love to name a few, they carved music history and their music is appreciated by young and old. Don't miss The Australian Fleetwood Mac Show "Running In The Shadows" as they explore the iconic music of Fleetwood Mac.
Chaffey Theatre.
Chaffey Theatre.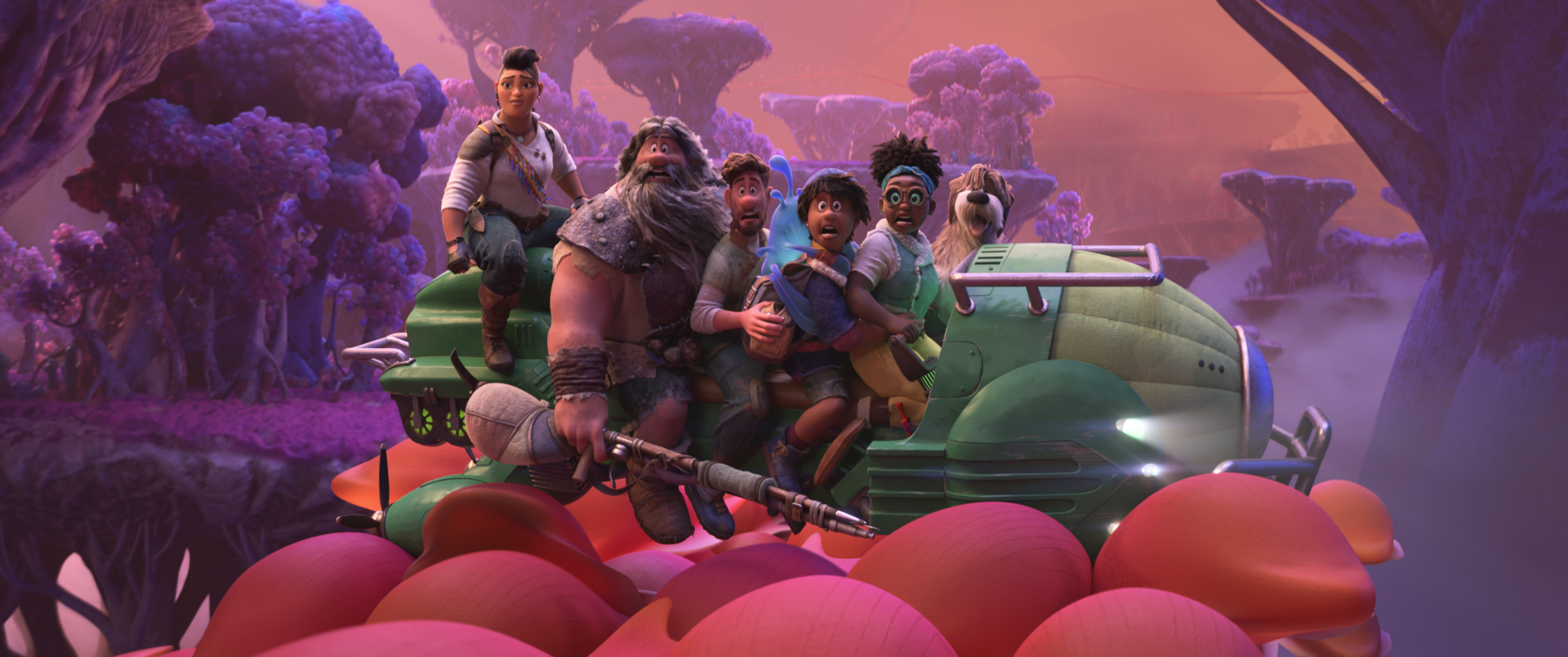 Commercial Film
STRANGE WORLD (PG)
Walt Disney Animation Studios' original action-adventure Strange World journeys deep into an uncharted and treacherous land where fantastical creatures await the legendary Clades, a family of explorers whose differences threaten to topple their latest—and by far— most crucial mission. Helmed by Don Hall (Oscar®-winning "Big Hero 6," "Raya and the Last Dragon") and co-director/writer Qui Nguyen (co-writer "Raya and the Last Dragon"), and produced by Roy Conli (Oscar®-winning "Big Hero 6," "Tangled"). Running Time:1hr & 35min
Chaffey Theatre.
Chaffey Theatre.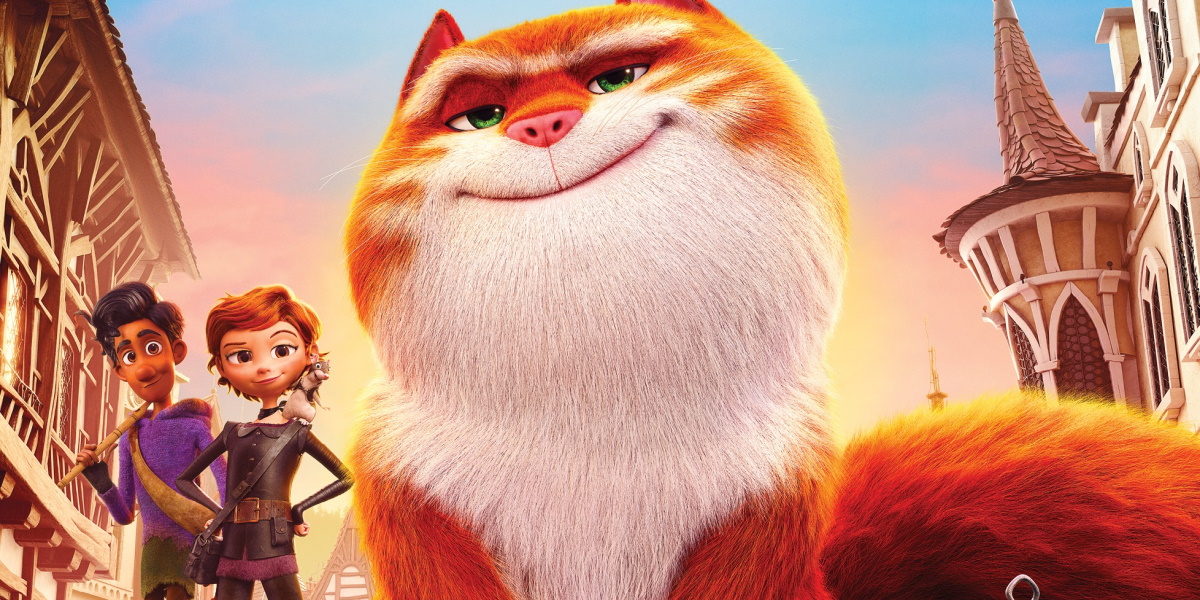 Commercial Film
THE AMAZING MAURICE (CTC)
Rats! They're everywhere… In the breadbins, dancing across the tabletops, stealing pies from under the cook's noses. So, what does every town need? A good piper to lure them away. That's where Maurice, a streetwise tomcat with the perfect money-making scam, comes in. Everyone has heard of the stories about the pied piper and the town full of rodents. So, Maurice has found his very own pied piper and a plague of rats to trick gullible townsfolk into giving him lots of cash. All is going well until they arrive in the far-flung village of Bad Blintz where they meet a book obsessed girl called Malicia, who enlists their help to solve the mystery of her town ... Running Time: 1hr & 36min
Chaffey Theatre.
Chaffey Theatre.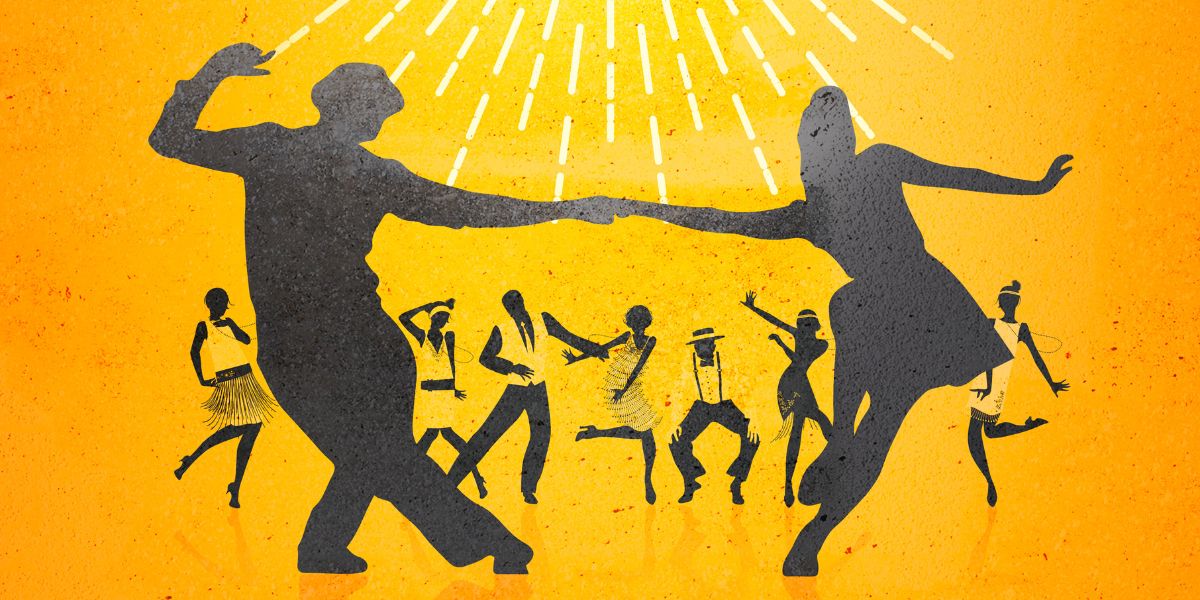 Country Arts SA Season
THE SUNSHINE CLUB
Written and Directed by Wesley Enoch Music by John Rodgers Set is 1946, the joyful and acclaimed musical The Sunshine Club, tells the story of Aboriginal soldier Frank Doyle, who is just returning home to Brisbane after serving in WW2, to find that, while the world may have changed, the same attitudes and prejudices still exist at home. But this only fills Frank with a strong desire to change things for the better by setting up The Sunshine Club. A place where all people are welcome to come together, laugh, romance and dance the night away as Frank sets out to win the heart of Rose, the girl from next door. The Sunshine Club is a gloriously energetic, thought provoking and above all entertaining night of theatre. "The Sunshine Club is essential viewing – foremost for the joyous musical talent of its cast, but also for its story of local history and optimistic message of community strength in diversity." – Stage Whispers "... a compelling story of humanity, hope and despair. Enoch directs with finesse and sensitivity. – Arts Hub "Come and enjoy this beautiful story of love, hope and acceptance with unforgettable characters who represent what really happens to our First Nations people. Enjoy the wonderful music, incredible band and acknowledge the first owners of the country we call Australia." – The Fame Reporter "immensely entertaining… a significant achievement. The openness and joy radiating from The Sunshine Club is certain to make your spirits soar." – Sydney Morning Herald Creative team Christine Harris – Producer Wesley Enoch – Writer & Director John Rodgers – Composer Wayne Freer – Musical Director
Chaffey Theatre.
Chaffey Theatre.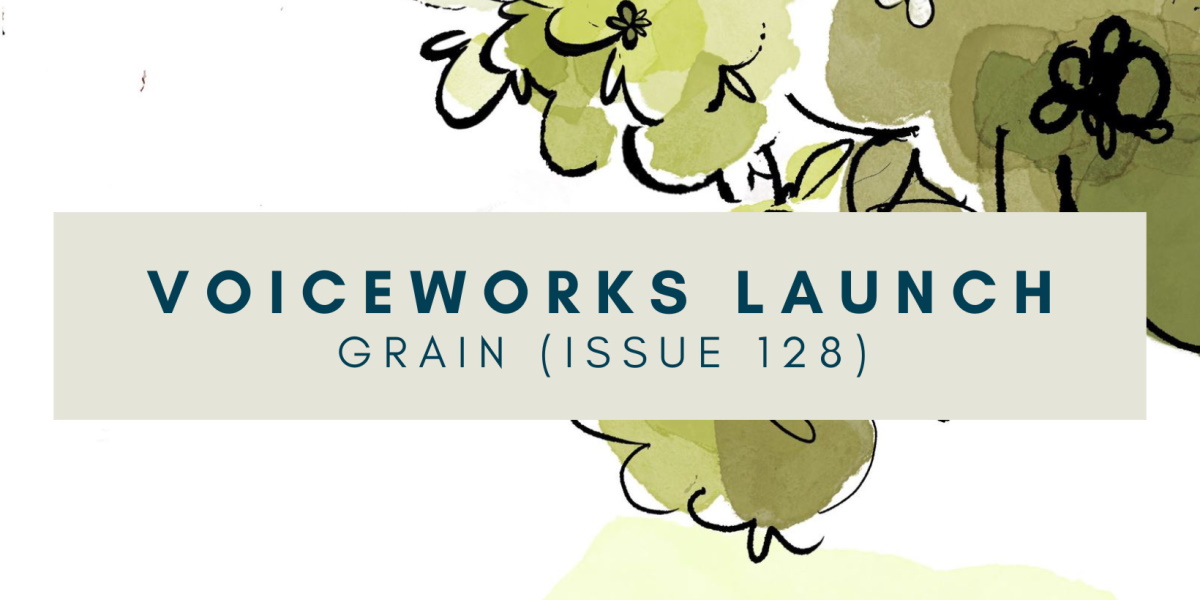 Community
VOICEWORKS LAUNCH
In celebration of Voiceworks' latest release Grain (Issue 128), Writers SA, Voiceworks, and Express Media are hosting a showcase night highlighting this issue's writers and contributors. Join us for a night of sharing! Writers SA's project No Limits: Young Regional Writers supports literary activities in the regions, and creates industry pathways for young regional writers, from skills to publication. This project is supported by Restart Investment to Sustain and Expand (RISE) Fund – an Australian Government initiative, and Arts South Australia. Voiceworks is a national literary journal that features exciting new writing and art by young Australians. Our purpose is to create a space for people under twenty-five to develop their creative and editorial skills and to publish, and be paid for, their fiction, nonfiction, poetry, art and comics. Voiceworks is published by Express Media, a not-for-profit organisation that provides support and development opportunities for young people in the literary arts. You can find out more about other Express Media programs at expressmedia.org.au. The Express Media office is located in The Wheeler Centre for Books Writing and Ideas. Running Time: 2hrs
Chaffey Theatre.
Chaffey Theatre.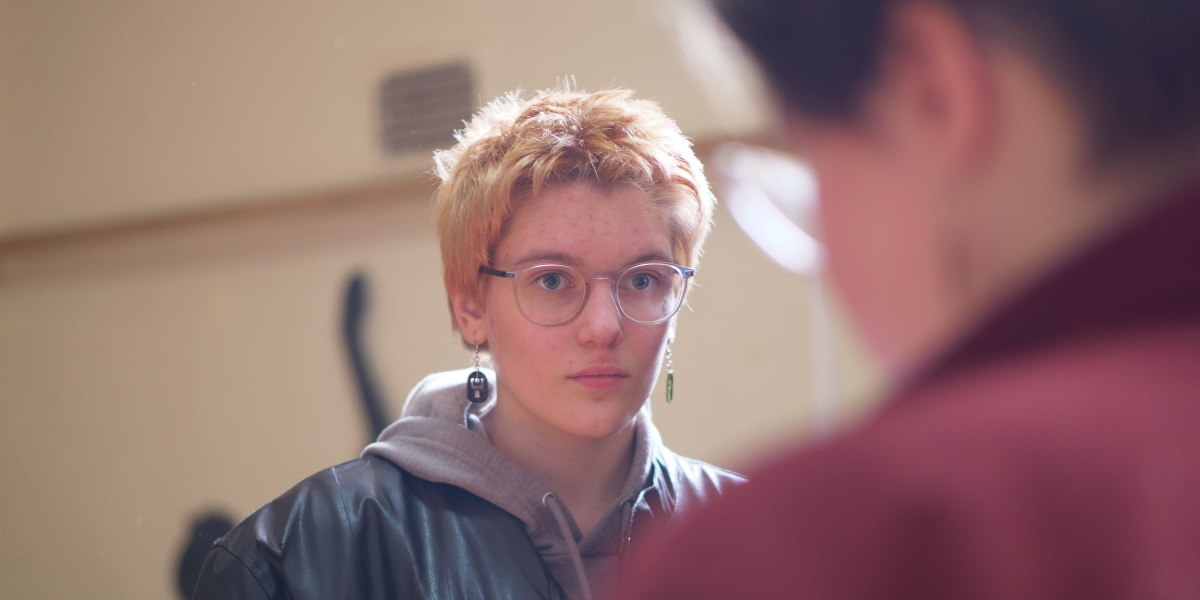 Live & Local
WE HAVE QUESTIONS
Hi friends, We have a question box in our theatre class and each week we try, as a group, to answer them: "How do you make friends with someone?" "Is it normal to want to kiss your friends?" "Is it normal to not want to go home?" "Can I override my anxiety?" Over the last three days, we have turned our question box into a performance, sharing what we're most curious about, obsessing over and what's on our mind. Lots of love, The Teen Ensemble of Riverland Youth Theatre PS. We're also going to launch the RYT program for 2023 Running Time: 1hr
Chaffey Theatre.
Chaffey Theatre.