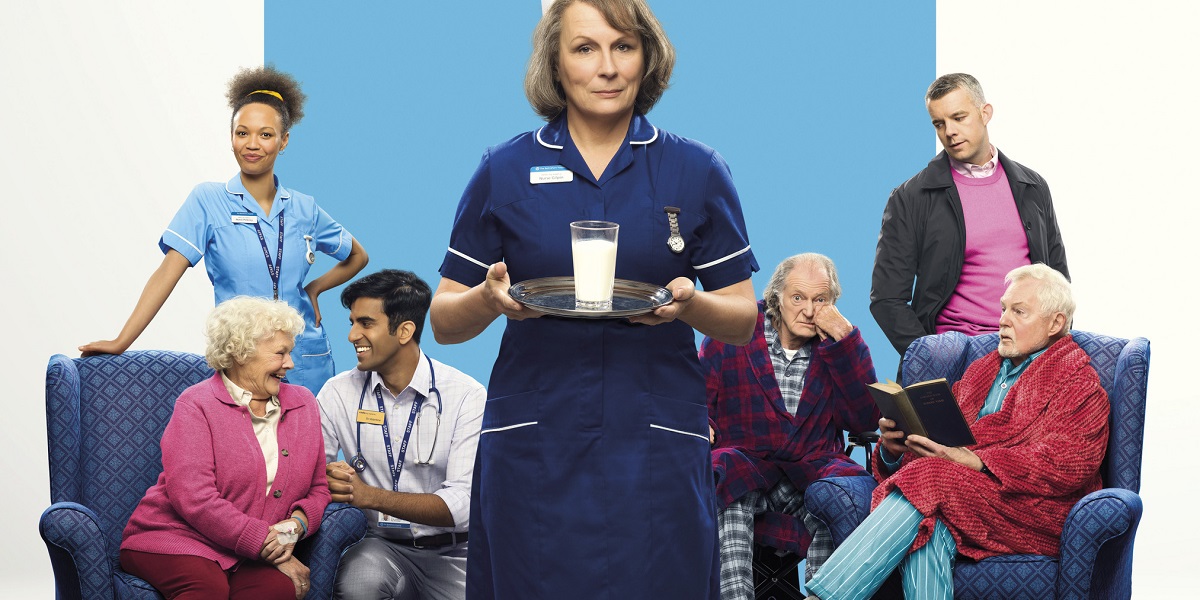 Commercial Film
Allelujah (CTC)
ALLELUJAH is a warm and deeply moving story about old age. When the geriatric ward in a small Yorkshire hospital is threatened with closure, the hospital decides to fight back by galvanizing the local community: they invite a news crew to film their preparations for a concert in honour of the hospital's most distinguished nurse. What could go wrong? ALLELUJAH celebrates the spirit of the elderly patients whilst paying tribute to the deep humanity of the medical staff battling with limited resources and ever-growing demand.
Chaffey Theatre.
Chaffey Theatre.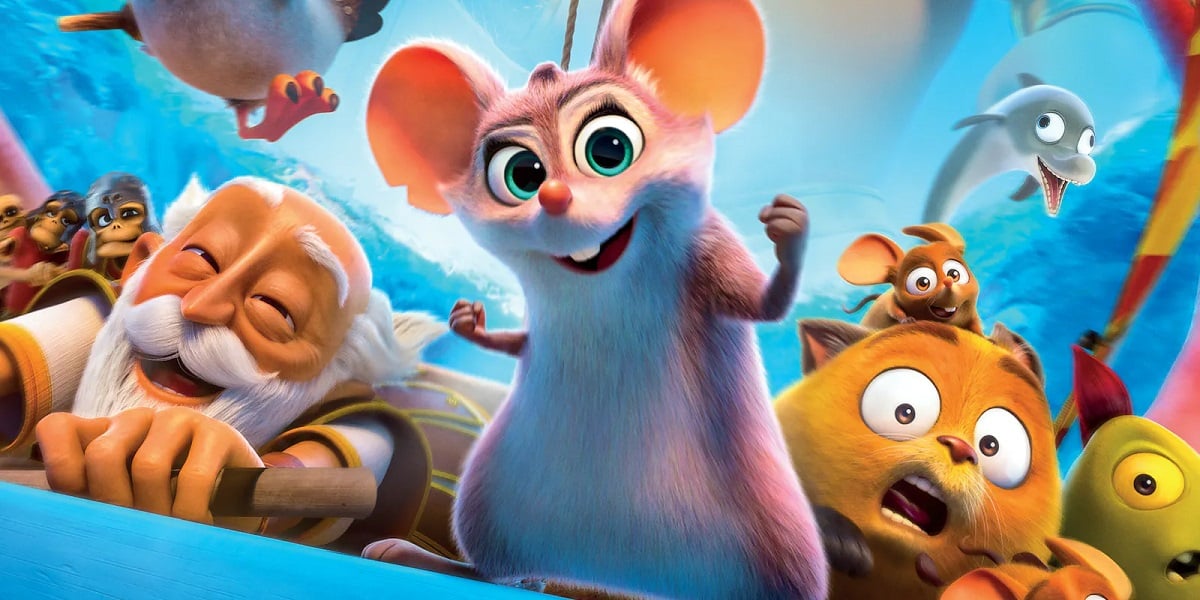 Commercial Film
Argonuts (G)
Argonuts invites you to embark with Pattie, a young super smart and adventurous mouse, and her cat-mate Sam on a colourful journey into Ancient Greece. Alongside the - now old - hero Jason whose city is threatened by Poseidon himself, their quest will bring them and their fellow-friends to confront the most bizarre and dangerous creatures from this age of mythology.
Chaffey Theatre.
Chaffey Theatre.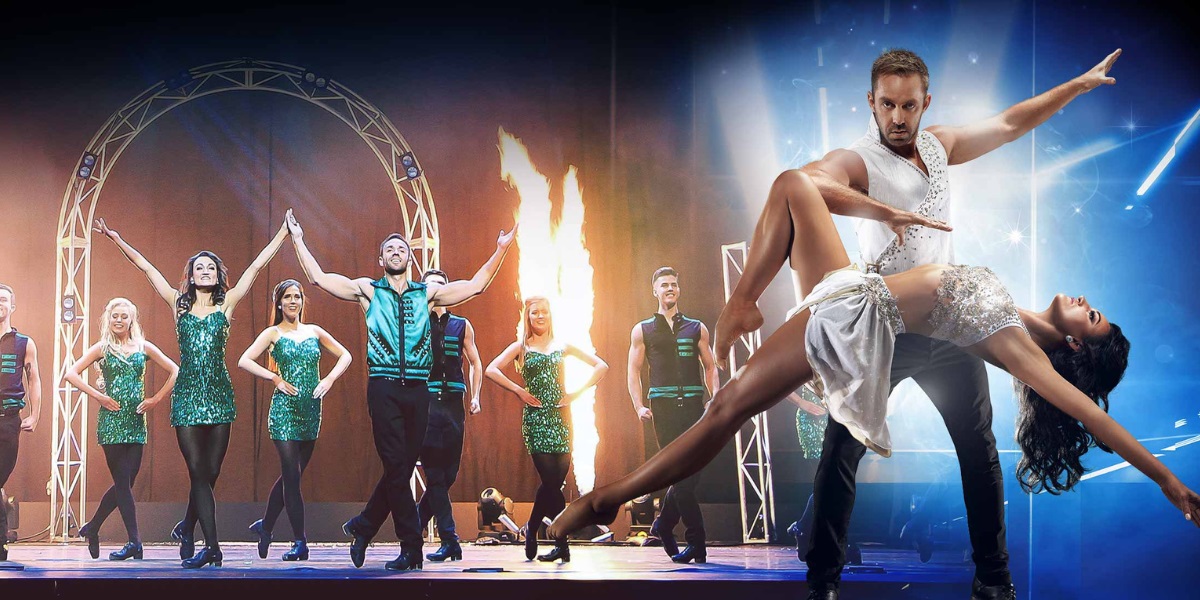 Commercial
Celtic Illusion
Immerse yourself in the Irish Dance and Grand Illusion sensation that has taken Australia, New Zealand, Hong Kong, Canada, and the USA by storm, on its nationwide tour for 2023. Celtic Illusion – The Magic Returns to a stage near you! Even fans who have seen our previous shows won't dare miss the 2023 tour that is set to raise the bar once again. This exhilarating production has broken barriers by fusing unparalleled art forms and is more spectacular than ever before. With new spellbinding illusions, entrancing music and choreography, Celtic Illusion is an awe-inspiring night of family entertainment.
Chaffey Theatre.
Chaffey Theatre.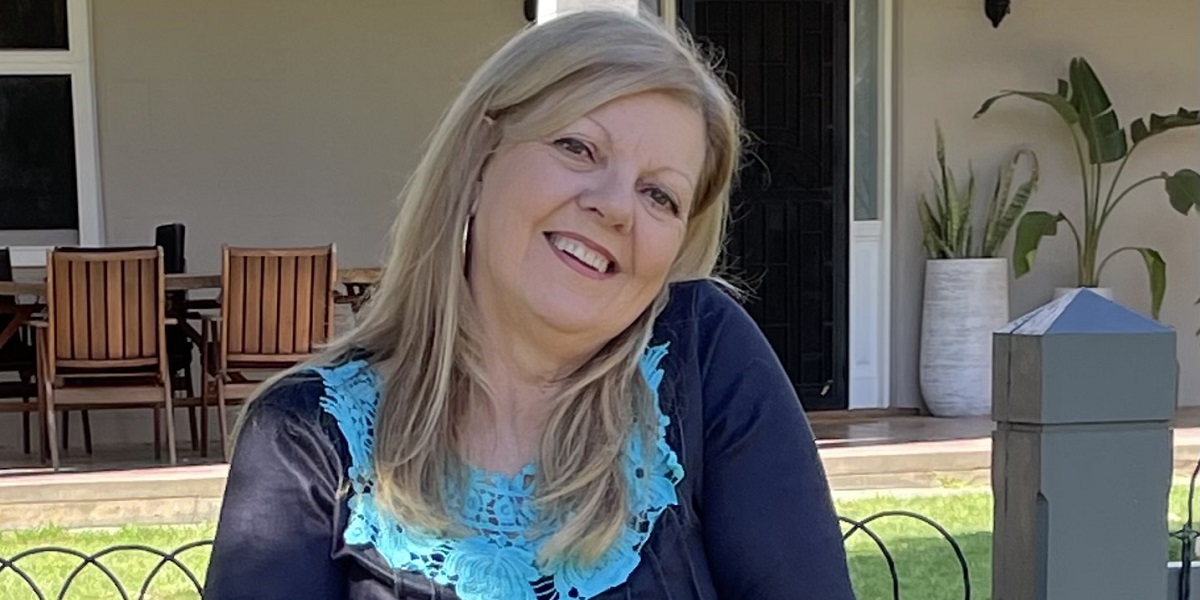 Live & Local
Christine Clifford: She's Playing With Fire
Christine started her career in country music by entering talent quests around South Australia which gave the industry and newcomers a platform to be noticed. Having won her first award in Port Pirie headed off to the Riverland for the South Australian Country Music Awards where Christine won for her vocal performances in Female Vocal, Duet with Alison Hams, and Gospel sections. Christine performed at many festivals and CM Clubs both solo and with her band and had the honour of performing at the SA Country Music Showcase in 1995. After winning female vocal at the Gawler CMF, she was then asked to perform alongside Gina Jeffries, and Paul Gibbs. 1996 saw Christine heading around the state again while putting pen to paper to start her song writing skills and releasing her first Album, "All through the Night." In 2004 Christine release her second album "Times were different then" and has just released the songs onto digital platforms. In 1996 Christine was asked to perform at the SA CM Showcase once again with Beccy Cole and Greg Champion and travelled to Moomba to take the show to the Santos gas fields to entertain the employees. The Variety concert at Adelaide town hall saw Normie Rowe, Bev Harrell and Christine performing with The Adelaide Army Band and compared by Xavier Minecon. Now living in the Riverland Christine has supported local musicians by encouraging Jamm days during the pandemic where up and coming artists had the opportunity learn their craft from professional musicians. Christine has now teamed up with fellow Riverland musicians to form The Red Dirt Band, Brenton Chaplin (Keys and Vocals), Martin (Woody) Woodward (lead Guitar), Steve Neville (Bass guitar) and Greg Clifford (Drums) who will be supporting her at The Chaffey Theatre on 24th June 2023 for her 3rd album release, "She's Playing with Fire" Eric Cook and Joey Haenen both Riverland musicians will also be supporting Christine on the night with a couple of great sets first up. The album release will consist of original songs along with some favourite covers and will be a great fun night. Running Time: 3hrs (inc interval)
Chaffey Theatre.
Chaffey Theatre.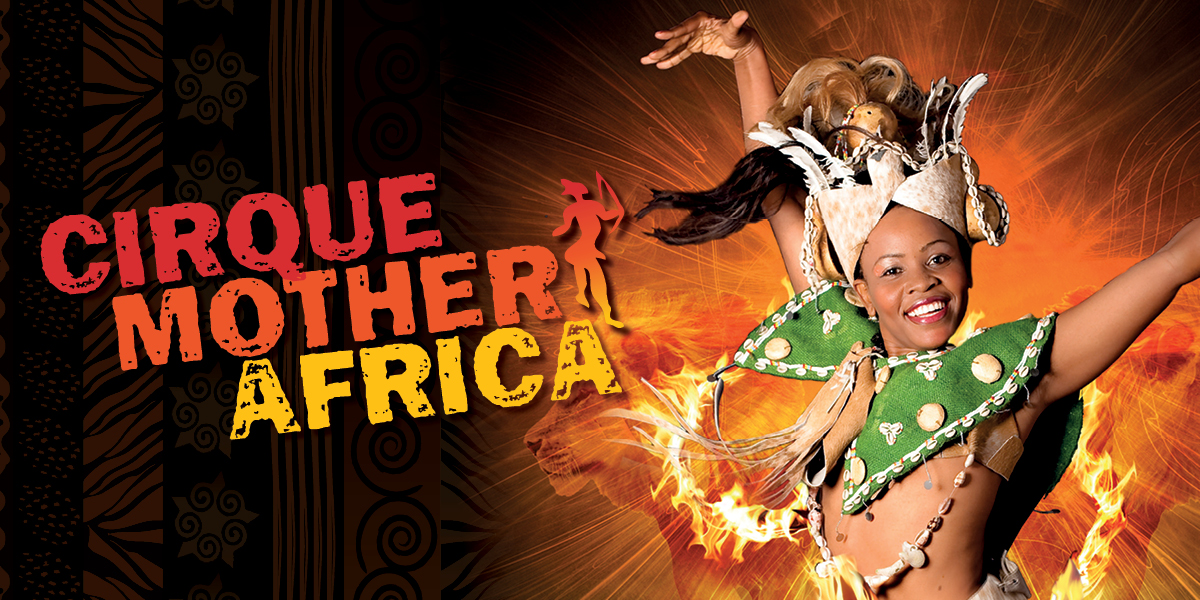 Commercial
Cirque Mother Africa
Celebrating 15 years and DIRECT from a sell-out BROADWAY SEASON, Cirque MOTHER AFRICA is returning to Australia in 2023 with an all NEW SHOW featuring the amazing hand to hand balancing act as seen on AUSTRALIA'S GOT TALENT performed by the RAMADHANI BROTHERS. "It's the Lion king on steroids" - Dominion Post, NZ "Mother Africa is exuberant, high-energy entertainment" 
- New York Times "Pure spectacle, colorful costumes, immense physicality, powerfully rhythmic music, song, dance, cirque acts and comedy, something for everybody" - Glam Adelaide The heartbeat of Africa pulsates throughout this jaw-dropping show as the musicians and artists transport audience members to the breath-taking continent of Africa. This 90-minute entertainment extravaganza combines the very best talent from nine African countries including Ethiopia, South Africa, Kenya and Tanzania to provide the wonder, suspense and joy that is Cirque Mother Africa. Seen by more than 2 MILLION people worldwide, Cirque Mother Africa is guaranteed to captivate audiences young and old. Combining the best of contortion, acrobatics, traditional dance, live music, pan spinning, hand balancing and so much more. Earlybird price ends on December 24 www.cirquemotherafrica.com
Chaffey Theatre.
Chaffey Theatre.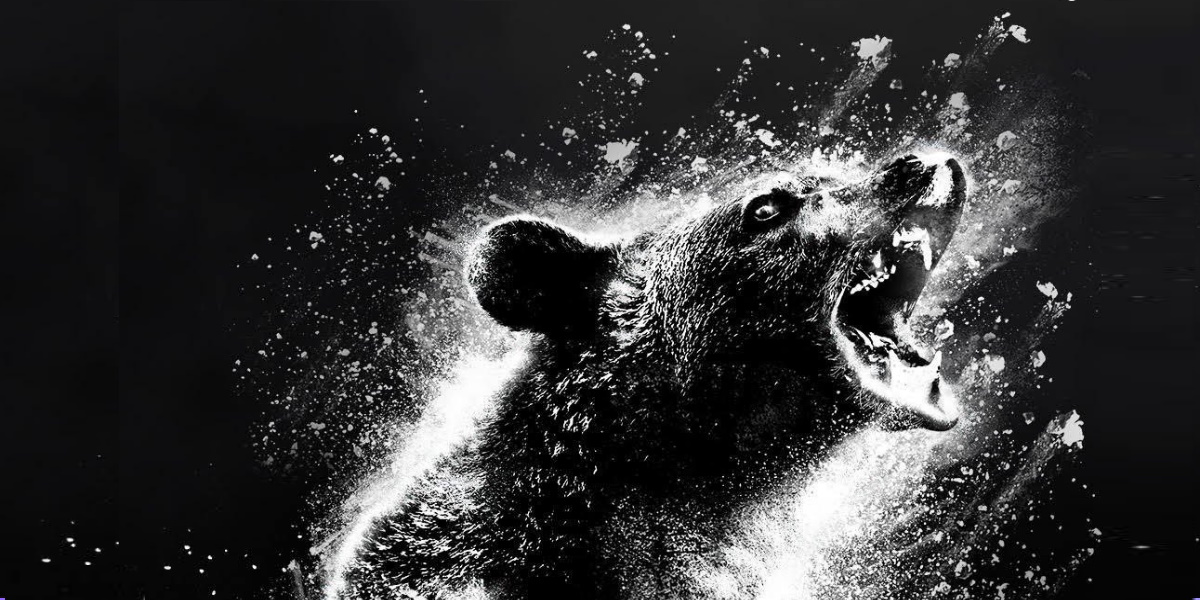 Commercial Film
Cocaine Bear (MA 15+)
An oddball group of cops, criminals, tourists and teens converging in a Georgia forest where a 500- pound apex predator has ingested a staggering amount of cocaine and gone on a coke-fueled rampage for more blow … and blood.
Chaffey Theatre.
Chaffey Theatre.
Commercial
Creedance Clearwater Collective
We invite you to join us for a celebration of Creedence Clearwater Revival, as we walk through the life and music of one of the world's most iconic bands - from the songs they wrote, to the songs covered, to the songs they wrote for others. From their album debut in 1968 to their last album in 1972, CCR was a juggernaut of phenomenal proportions. No other band has created such an impact in such a short time. The Creedence Clearwater Collective brings to the stage a six piece band – with a guest Saxophonist and a vocalist that emulates John Fogerty's distinct vocals – to capture the unique CCR sound. You do not want to hear through the grapevine that you missed out on this hit-packed production. Join us, a real-life travelling band. Running Time: 2hrs & 5min (inc interval)
Chaffey Theatre.
Chaffey Theatre.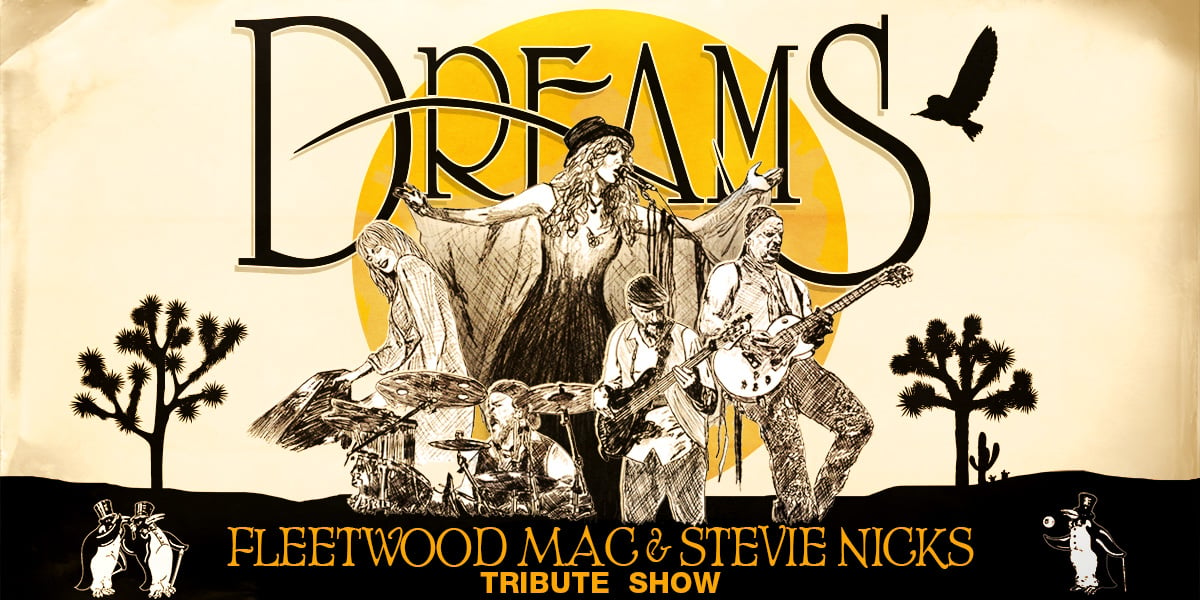 Dreams Fleetwood Mac & Stevie Nicks Show
"The Dreams Show was a breath of fresh air when it comes to Fleetwood Mac tribute shows.. these guys deliver.. Big Time! I was thoroughly impressed from start to finish.. Don't miss this show if you're a Mac fan!" Dennis Dunstan Manager Fleetwood Mac (1981-1999) All the outfits + moves + moving stories + big guitar leads + harmonies that undergird all those iconic Fleetwood Mac and Stevie Nicks songs >>> Go your Own way + Gypsy + Edge of Seventeen + Rooms on Fire + Say you love me + Sara + Dreams + Seven wonders + Rhiannon + Little lies + Oh Well + World Turning + You make loving fun + Don't stop + Gold dust woman + Songbird + I don't want to know + Big love + Landslide + The chain + Hold me + many more!
Chaffey Theatre.
Chaffey Theatre.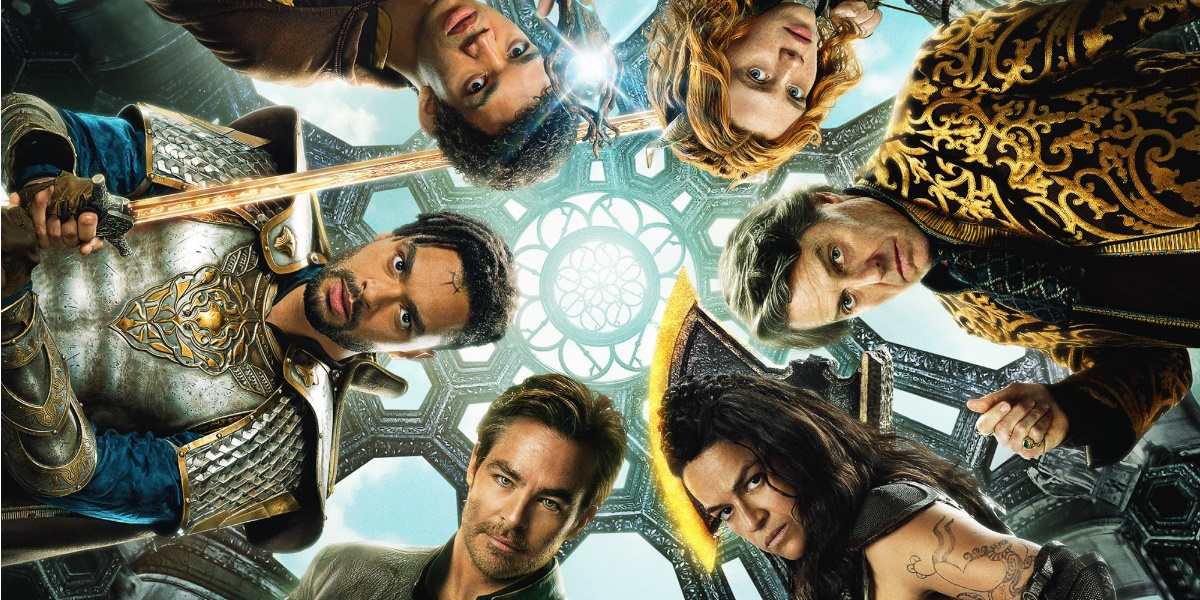 Commercial Film
Dungeons & Dragons: Honour Among Thieves (M)
A charming thief and a band of unlikely adventurers undertake an epic heist to retrieve a lost relic, but things go dangerously awry when they run afoul of the wrong people. Dungeons & Dragons: Honor Among Thieves brings the rich world and playful spirit of the legendary roleplaying game to the big screen in a hilarious and action-packed adventure.
Chaffey Theatre.
Chaffey Theatre.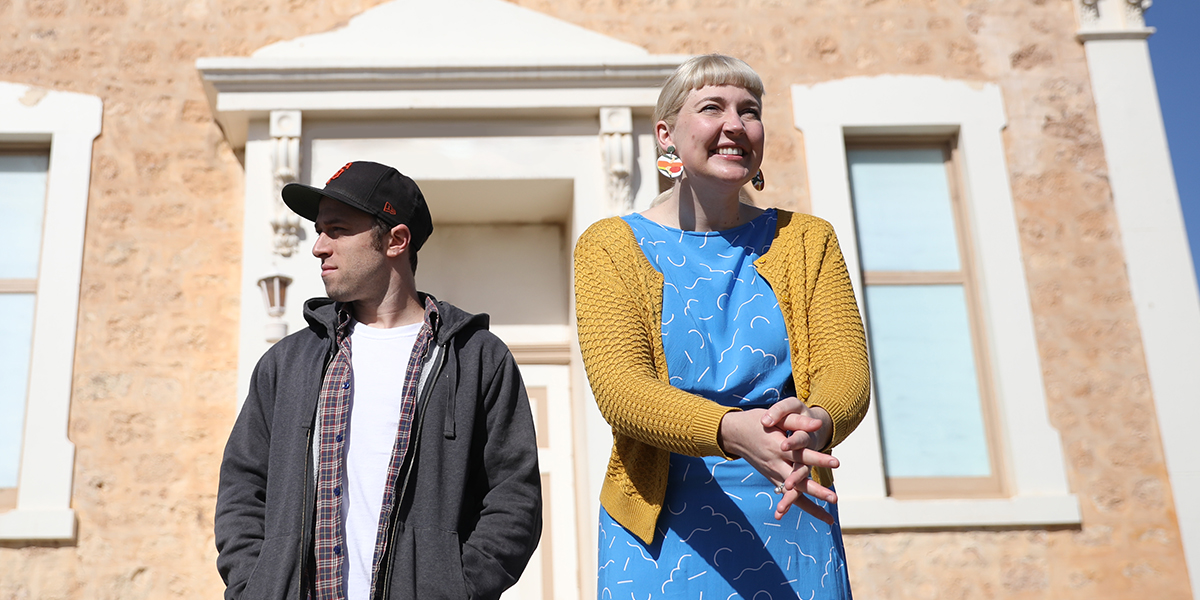 Country Arts SA Season, Season Schools Show
Euphoria by Emily Steel
A Country Town. A Festival. A local tragedy and a town that doesn't talk. This tale of good days, bad days and everything in between catapults us right into the heart of this little town where everyone knows everyone, and where Ethan is hit by his past as Meg struggles with the present. As the festival unfolds, Meg and Ethan's worlds collide and the community comes together for an event they'll never forget. Euphoria is a rich and heart-warming story from award-winning South Australian playwright Emily Steel, bringing regional voices to the fore and an entire town to life with authenticity and unmistakable wit. "Funny, heart-warming, emotive, and thought provoking, Euphoria is an outstanding piece of theatre". ⭐⭐⭐⭐⭐ -Limelight "Malcolm portrays Meg with such warmth, and Smith brings an intensity to Ethan...Euphoria is a delight." ⭐⭐⭐⭐⭐ - Collage Adelaide "This is a little gem of theatre... please go and see this fine production; it will help to restore your faith in the theatrical medium as a vector for changing lives and illuminating our society" ⭐⭐⭐⭐⭐ - Glam Adelaide Cast & Crew Playwright: Emily Steel Director: Nescha Jelk Set & Costume Designer: Meg Wilson Lighting Designer: Nic Mollison Composer & Sound Designer: Andrew Howard Assistant Director: Emma Richardson Creative Producer: Alison Howard Meg: Ashton Malcolm Ethan: James Smith
Chaffey Theatre.
Chaffey Theatre.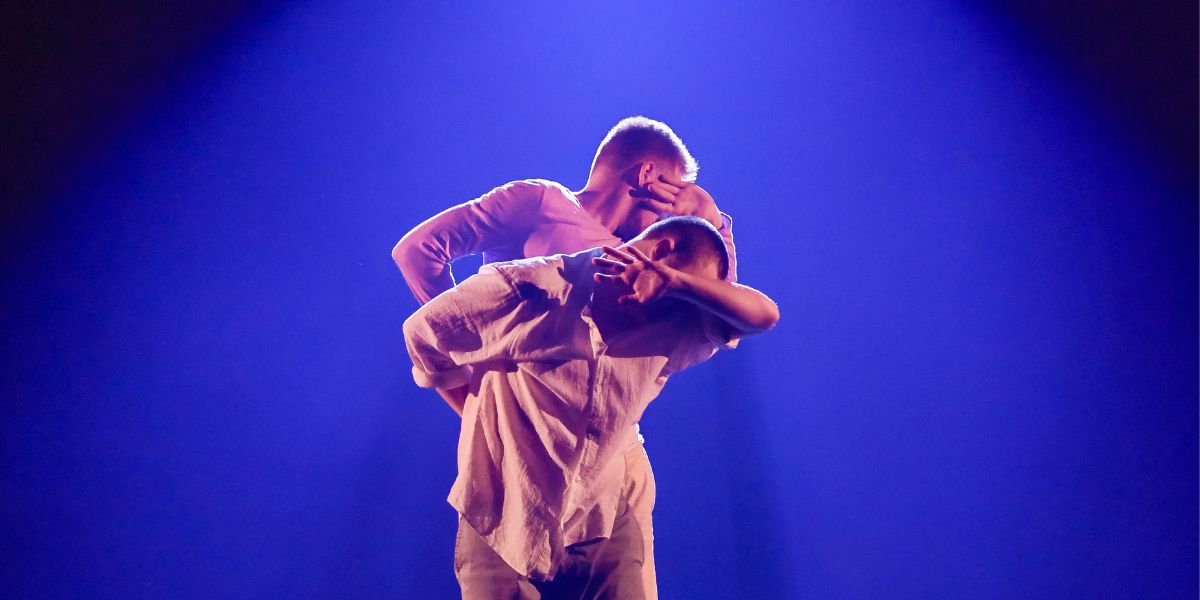 Country Arts SA Season, Season Schools Show
Exposed
Exposed explores the intimacies that constitute our lives, our actions, our thoughts, our traumas, our desires, our failures. Directed by Michelle Ryan, Exposed reunites the successful Seeing Through Darkness team. The work explores vulnerability, uncertainty and risk. In Exposed, the breath is a metaphor for feeling threatened or safe, agitated or calm. The sonic possibilities of breath will be explored as part of the audio and soundscape. "It is only when we let ourselves be vulnerable – exposed – that people can see who we really are. When we share our full humanity – flaws, beauty, strengths, and weaknesses – we allow people to love us and accept us for who we truly are." – Hilary Kleinig Creative Team Director Michelle Ryan Assistant Director Larissa McGowan Musical Score Hilary Kleinig & Emily Tulloch Lighting Design Geoff Cobham Costume Designer Renate Henschke Creative Producer Roz Hervey Suitability Recommended for ages 12+ (Year 7-12)
Chaffey Theatre.
Chaffey Theatre.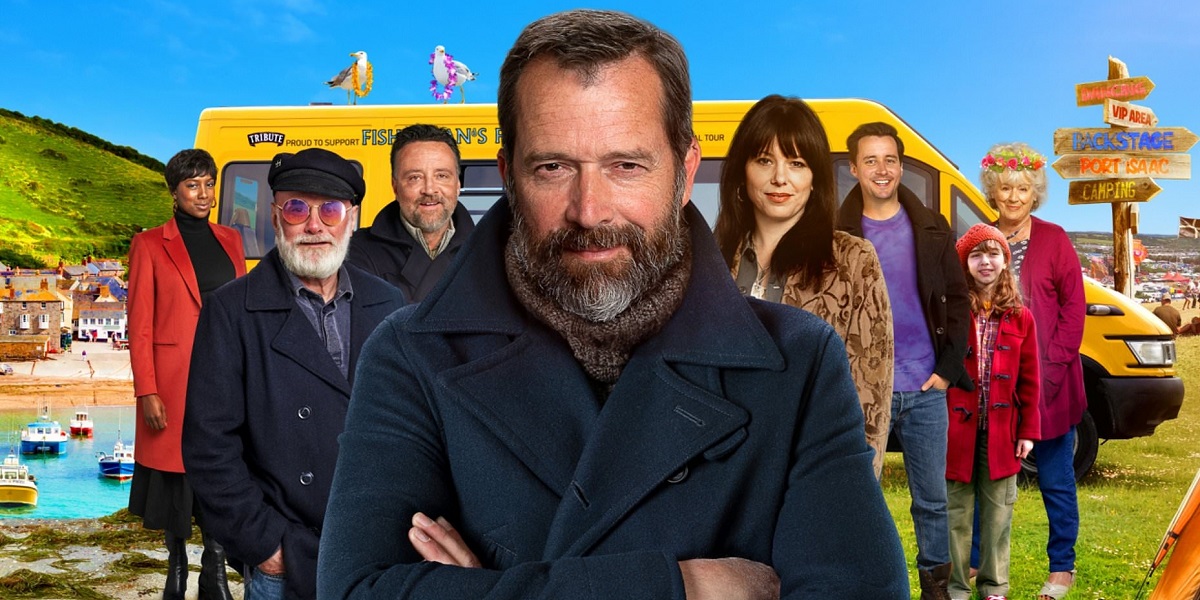 Commercial Film
Fisherman's Friends 2: One And All (PG)
ONE AND ALL follows the celebrated shanty singers through the highs and lows as lifelong friendships are put to the test and they battle the dreaded 'curse of the second album'.
Chaffey Theatre.
Chaffey Theatre.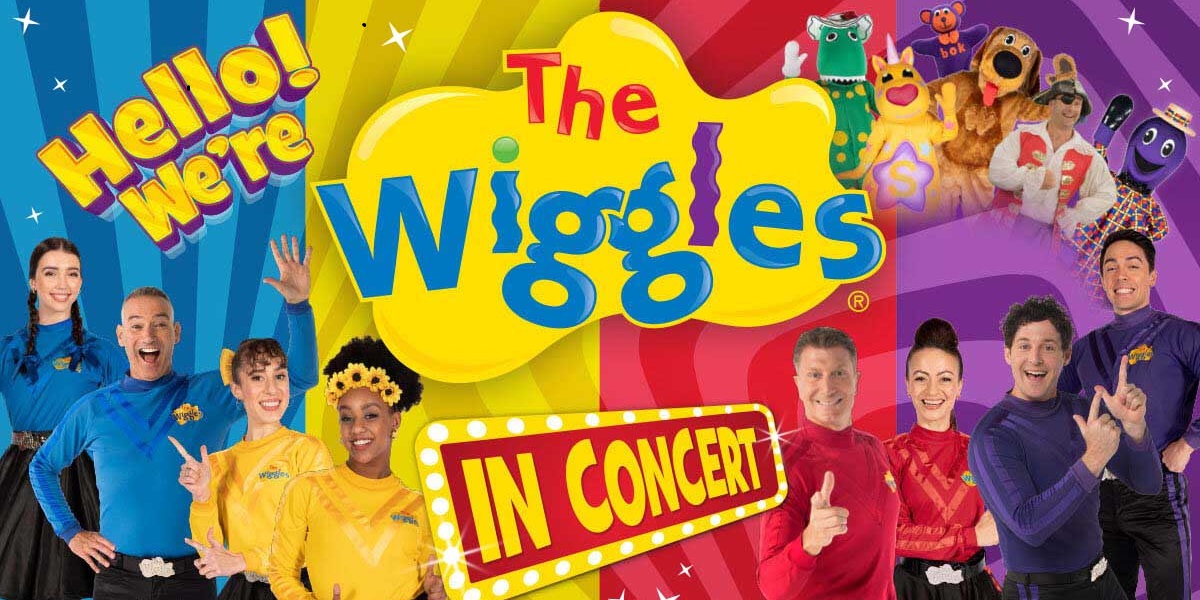 Commercial
Hello! We're The Wiggles
Double the line up, double the fun with "Hello! We're The Wiggles" Live in Concert! Following the runaway success of last year winning the converted ARIA for 'Best Live Act' The Wiggles are bringing their all singing, all dancing stage show hit to a venue near you! Hello! We're The Wiggles will run from March through to June of this year featuring hit songs 'Do the Propeller!', 'Hot Potato' and 'Rock-a-Bye Your Bear' plus new favourites that will have you up and dancing along such as 'We're all Fruit Salad', 'Getting Strong!' with John and get ready to feel the sunflower power with 'Hey Tsehay!' Anthony, Tsehay, Simon, Lachy, Caterina, Lucia, Evie & John will be joined on stage by all your favourite characters including Captain Feathersword, Dorothy the Dinosaur, Wags the Dog, Henry the Octopus, Shirley Shawn the Unicorn and Bok the Hand Puppet! There's never been a better time to see the world's most popular children's entertainment group live in concert, but hurry tickets will sell like… Hot Potatoes!
Chaffey Theatre.
Chaffey Theatre.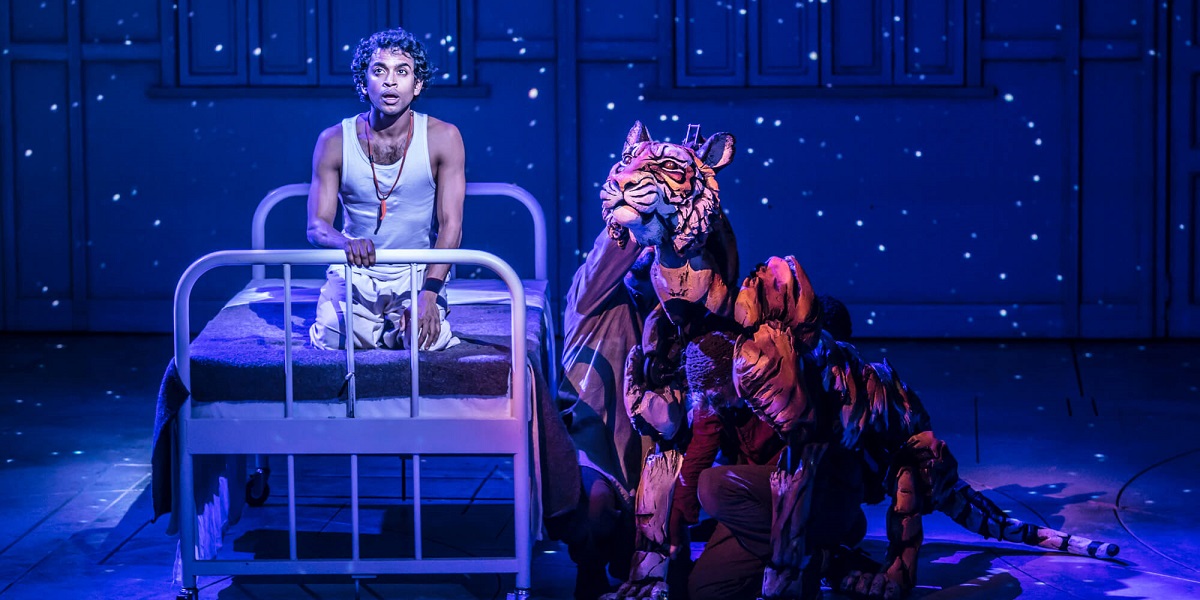 Arts On Screen
Life Of Pi
Puppetry, magic and storytelling combine in a unique, Olivier Award-winning stage adaptation of the best-selling novel. After a cargo ship sinks in the middle of the vast Pacific Ocean, a 16-year-old boy named Pi is stranded on a lifeboat with four other survivors – a hyena, a zebra, an orangutan and a Royal Bengal tiger. Time is against them, nature is harsh, who will survive? Filmed live in London's West End and featuring state-of-the-art visuals, the epic journey of endurance and hope is bought to life in a breath-taking new way for cinemas screens.
Chaffey Theatre.
Chaffey Theatre.
Media, Awards, Suitable for ESL Audiences, Regional Event
MEN who DANCE: Alpha
Showcasing Charlie, Kurt, Ricky, Willian, Dhuruva, and Julian, 6 male dancers who are physical, masculine, and energetic. They'll get your heart pumping with the amazing variety of dance styles, from hip hop, to classical, tap, acrobatics, contemporary, and much more. Follow the men as they also head through construction sites, Bollywood, and under the sea. They tap, sing, leap, flip, and even meet an alien. The show strikes the perfect balance between edge-of-your-seat dare-devil action, irresistible romance, and surprising comedy. It's more than a dance show, it's an experience. ?Stage Whispers Review - 5/5 Stars"Men who Dance is a joyous exploration of diverse dance styles from five extremely talented men" - Barry Hill?Click here to read Important Information:Performance on Friday 17th March has changed space within the Northern Festival Centre from Ballroom to Keith Michell Theatre since the Adelaide Fringe Guide was printed
Chaffey Theatre
Chaffey Theatre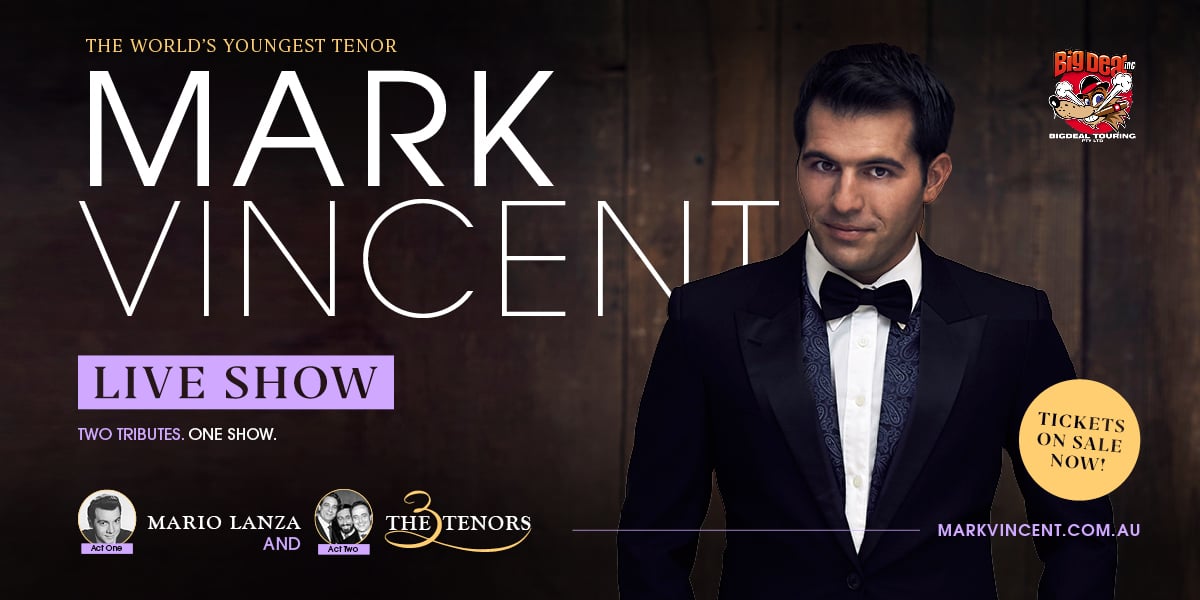 Mark Vincent pays Tribute to Mario Lanza & the 3 Tenors
Join us for two amazing shows in one night with Mark Vincent one of Australia's most beloved tenors. Mark has released nine consecutive #1 ARIA Classical Crossover Albums, earning accolades both nationally and internationally. 1st Half A tribute to Mario Lanza" Mark was introduced to Mario by his music teacher and was blown away and wanted to follow in his footsteps. Mario Lanza was one of the greatest voices of the twenty first century. Audiences can expect an intimate evening with Mark Vincent performing a rich repertoire of songs and arias made popular by the great Italian-American tenor and actor Mario Lanza, including, Because You're Mine, Be My Love, The Loveliest Night of the Year and Nessun Dorma to name a few. 2nd Half A tribute to the Three Tenors" Mark Vincent is truly honoured to be paying tribute to the greatest singers in the world; Pavarotti, Placido Domingo and Jose Carreras on his South Australian tour. "I can remember as a child watching the three tenors in concert at Madison Square Garden in 1992. There was the President of the United States, President George Bush, Frank Sinatra, and many other performers that day. It made me as a young boy realise that I wanted to follow in these tenors' footsteps, it inspired me to become a tenor." In this show, expect a variety of different songs from arias to classic ballads. As well as musical theatre numbers that the tenors performed through their career. These will be songs that the audience will love and know.
Chaffey Theatre.
Chaffey Theatre.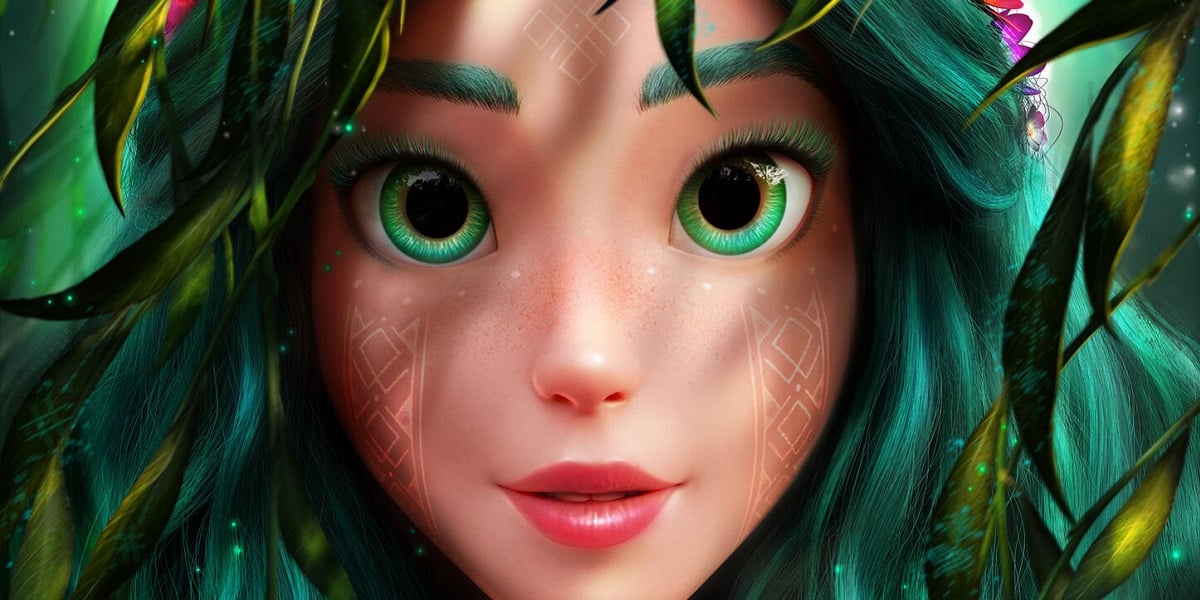 Commercial Film
Mavka: The Forest Song (PG)
Mavka - a soul of the Forest - faces an impossible choice between love and her duty as guardian to the Heart of the Forest, when she falls in love with a human - the talented young musician Lukash. Our story is about the magical power of love. That kind of love that enables human nature to find the magic within and reveals abilities and qualities that empower a person to reach beyond possible and to hold against evil and human vice.
Chaffey Theatre.
Chaffey Theatre.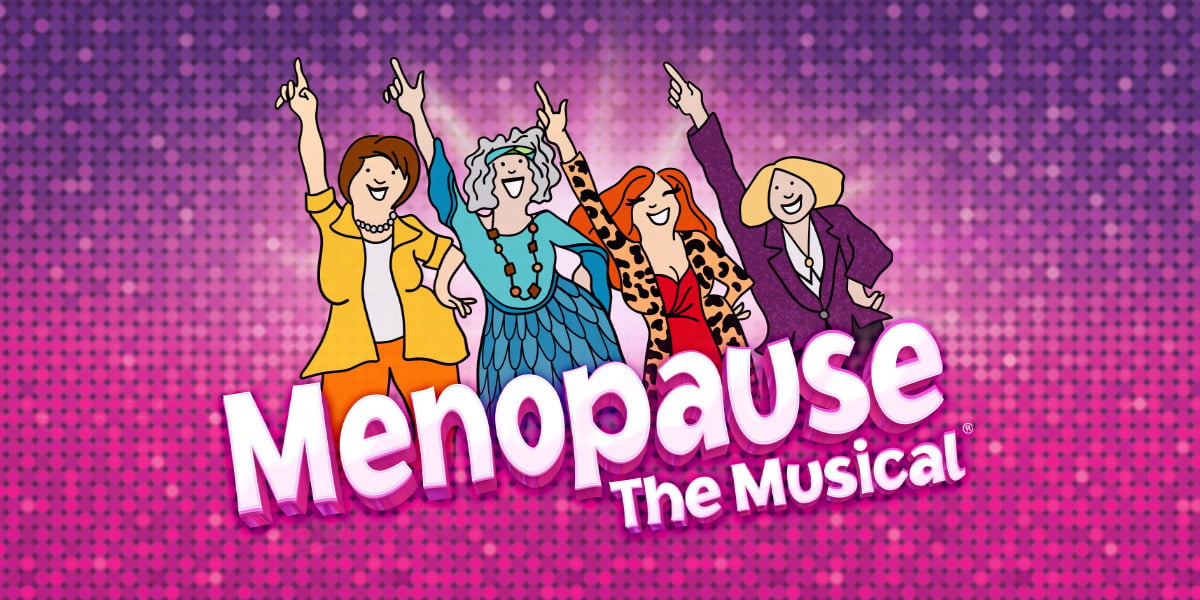 Commercial
Menopause The Musical®
Four women at a lingerie sale have nothing in common but a black lace bra, memory loss, hot flushes, night sweats, not enough sex, too much sex and more. Inspired by a hot flush and a bottle of wine, Menopause The Musical® is a celebration for women who are on the brink of, in the middle of, or have survived "The Change". This sidesplitting musical parody set to classic tunes from the 60s, 70s and 80s will have you cheering and dancing in the aisles! See what millions of women (and brave men) have been laughing about for 22 years. It's the Hilarious Celebration of Women and The Change!® All tickets include a Menopause The Musical® souvenir program!
Chaffey Theatre.
Chaffey Theatre.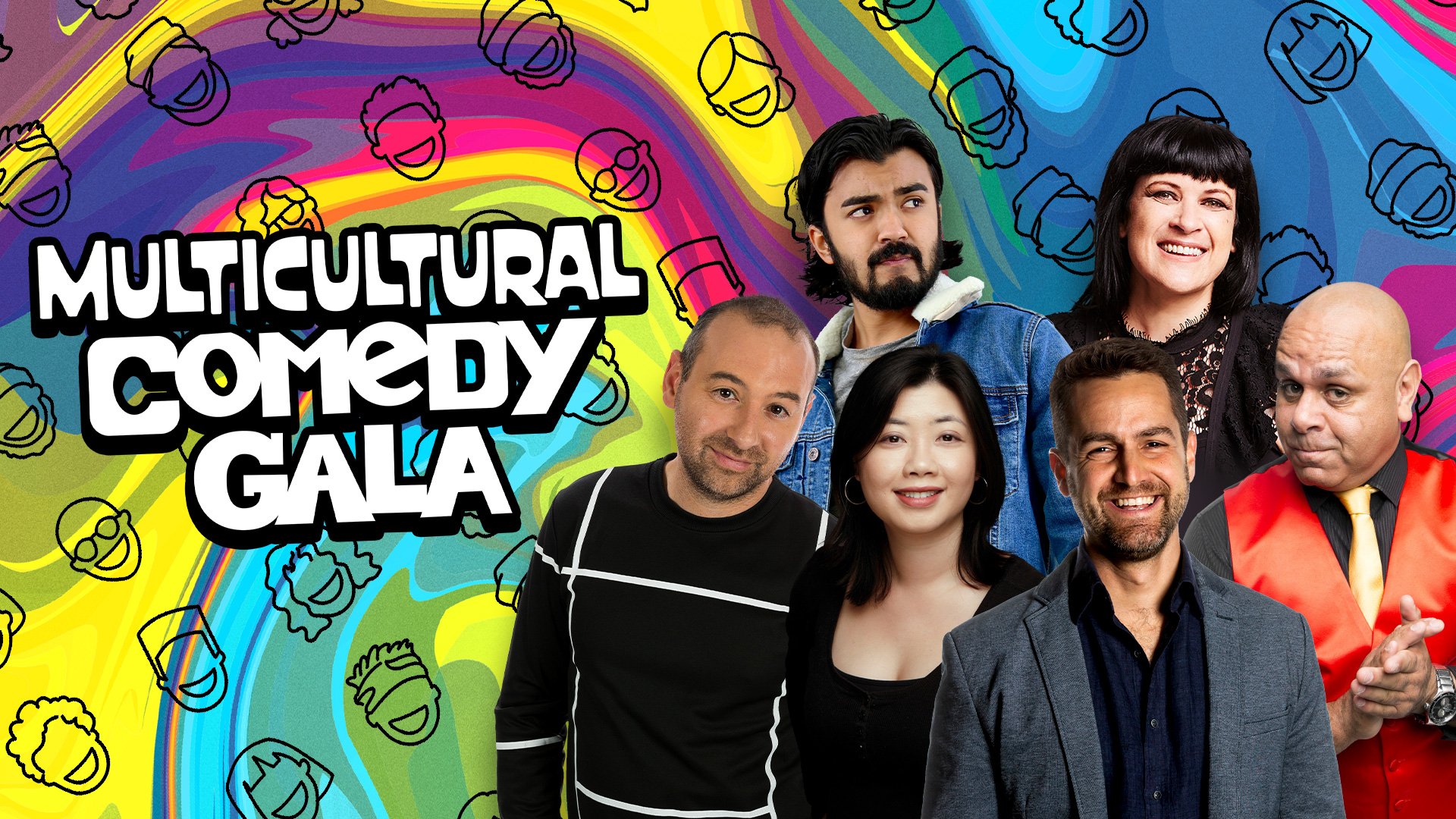 Commercial
Multicultural Comedy Gala
The Multicultural Comedy Gala is a side-splitting celebration of Australia's rich cultural diversity, by a world class selection of the most acclaimed and celebrated comedians in the nation.  This star-studded line up will poke fun at everything that makes us different, but so much the same.  So, do your soul a favour and treat it to a night of laughter you'll never forget!    FEATURING…  IVAN ARISTEGUIETA (NOMINEE – Most Outstanding Show, MICF 2021)  KEVIN KROPINYERI (RECIPIENT – Uncle Jack Charles Award, VIPA Awards 2013) JAMES LIOTTA (NOMINEE – Favourite Digital Creator, AACTA Awards 2022) NEEL KOLHATKAR (AWARDED - Outstanding Performance by an Ensemble in a Comedy Series Equity Foundation Awards 2019) REBECCA DE UNAMUNO (RECIPIENT – Pick of the Sydney Fringe 2013) 
Chaffey Theatre.
Chaffey Theatre.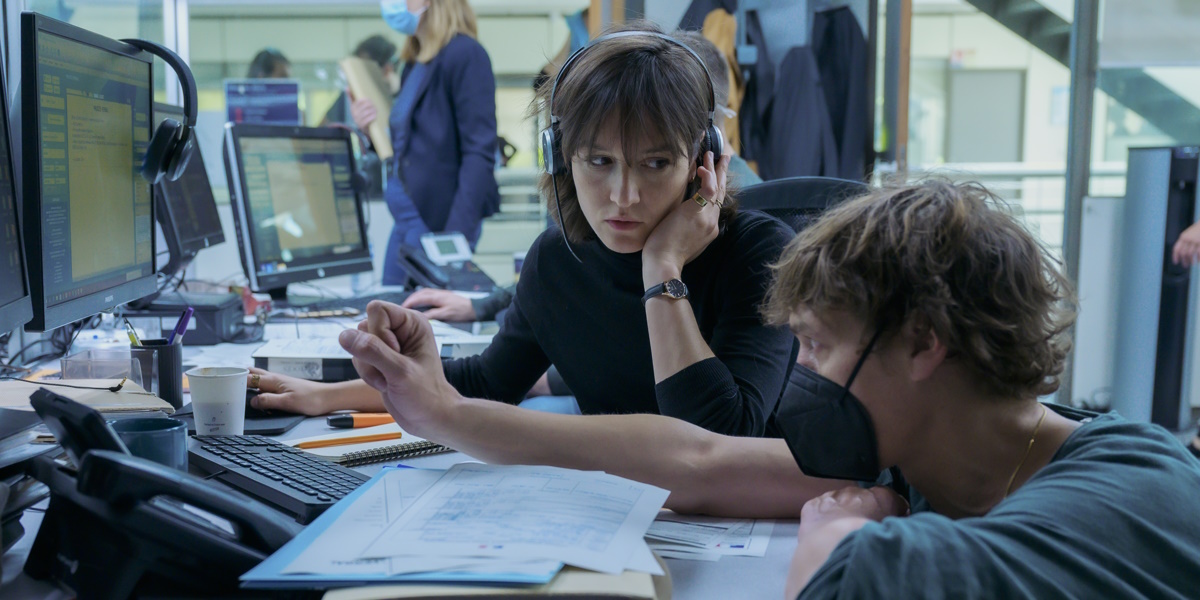 French Film Festival
November (M)
ENGLISH SUBTITLES NOVEMBER powerfully explores the perspective of the lead investigators of the French anti-terrorism services, working against the clock in the aftermath of the 2015 attacks across Paris. The unit led by Héloise (Sandrine Kiberlain) and her closest associates, Fred (Jean Dujardin) and Inès (Anaïs Demoustier), having been caught off guard, assembles under immense pressure. With the Interior Ministry pushing for results, and almost overwhelmed with the weight of the responsibility, they're faced with the near-impossible task of catching the culprits before they can strike again… After premiering to acclaim at the 2022 Cannes Film Festival, NOVEMBER stormed the local box office in late 2022 to become the most successful French release of the year (achieving a spectacular 2.3 million+ admissions). Focusing on the highly-charged pursuit – and the moral and ethical boundaries it pushes – rather than on the crimes themselves, Jimenez delivers breathtaking action and suspense. Fans of The Bureau and the iconic 'policier' thrillers of the 70s should not miss NOVEMBER. Running Time
Chaffey Theatre.
Chaffey Theatre.
Nunga Screen
Nunga Screen 2023
Nunga Screen shares and celebrates First Nations culture, stories and language through film. A FREE annual event that spans National Reconciliation Week and NAIDOC Week, and which tours across regional SA from big screen cinemas to remote communities, Nunga Screen presents a diverse film program for cinema-goers of all ages. For more than 10 years, Nunga Screen (formerly known as Black Screen) has provided the opportunity for emerging and established First Nations film makers to showcase their films across South Australia. In 2023 program will feature the premiere of a second Country Arts SA commissioned short documentary from an emerging First Nations filmmaker. Nunga Screen is an amazing opportunity to get together, connect and learn. Films announced soon.
Chaffey Theatre.
Chaffey Theatre.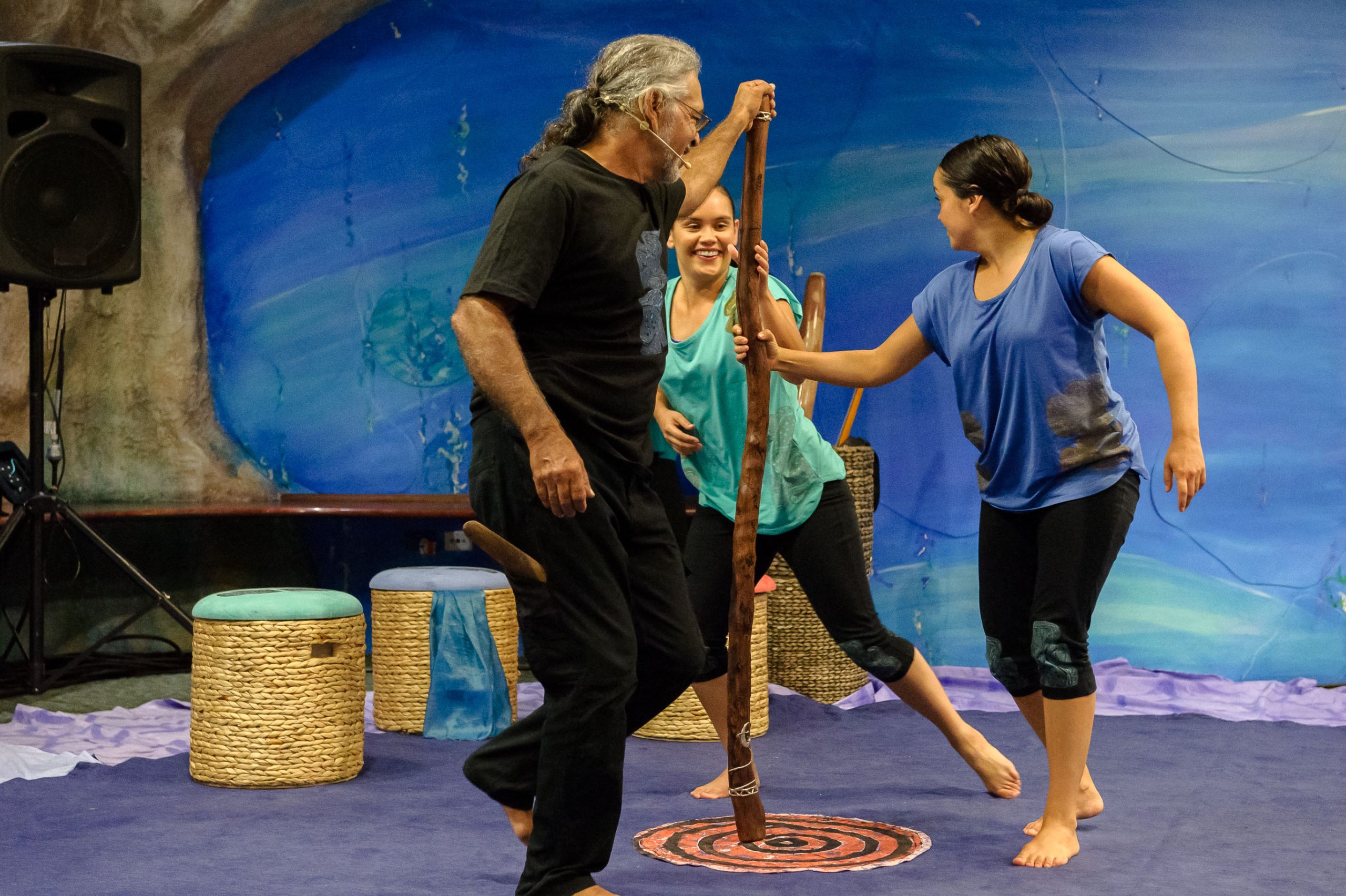 Country Arts SA Season
Our Corka Bubs
Created for babies and toddlers under 3 years, Our Corka Bubs offers captivating storytelling through music and movement that is inspired by Ngarrindjeri culture and language. The performance circle is a space for interactive play. Young audiences are guided by three dancers and storyteller Owen Love (Ngarrindjeri) who present songs and stories of the Ngarrindjeri land and the River Murray. Gentle motifs of earth and water are combined with gestures that mimic Australian animals. Our Corka Bubs is a transformative experience for little ones, carers and for the whole family to enjoy. Our Corka Bubs has toured extensively since its creation, including across regional South Australia, as well as Sydney Opera House, Arts Centre Melbourne and most recently DreamBIG Children's Festival in Adelaide. Our Corka Bubs is a sister work of This [Baby] Life by Sally Chance Dance and was originally produced in association by Country Arts SA's Ollie Black and Penny Camens.
Chaffey Theatre.
Chaffey Theatre.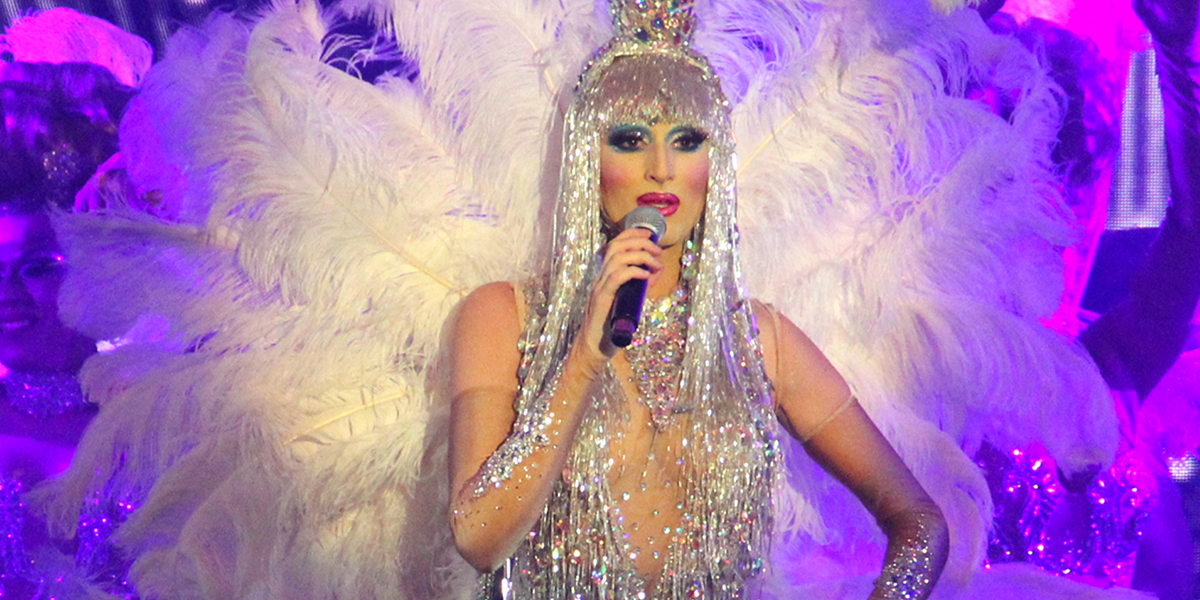 Commercial
Prada Clutch's
Let us take you on a journey from where it all began, Darlings! Flanked by gorgeous men, Australia's six-foot something songstress Prada Clutch & her 'girls' pay tribute to the history of Aussie drag – in concert. Revisit the good ol' days with Les Girls in the 60's, sing along to classic disco hits & sashay into today with a celebration of chart-topping music icons that have inspired drag performers around the world! The show is headlined by Prada Clutch; one of Australia's most in demand live-singing drag queens. Prada has headlined stage shows across Australia playing both regional & capital cities. She draws her inspiration from the likes of Dusty Springfield, Patti LaBelle, Bette Midler & Cher. The show is Creatively Directed by one of Australia's original Les Girls of Kings Cross, Monique Kelly. Monique was a member of Les Girls from 1973 to 1997. She has a keen eye for detail & a photographic memory of how it was done in her day, making her an asset to the show – she's the pot of gold from the Golden Mile. The show features a cast of seven, choreographed by Stephen Clarke. Stephen has been Dancing and Choreographing professionally since 1985. Stephen's experience extends to working with Kylie & Dannii Minogue, Cyndi Lauper & Diana Ross. Jam-packed with dazzling feathers, wigs, headpieces, costumes & performance, you will not forget this glittering drag spectacular!
Chaffey Theatre.
Chaffey Theatre.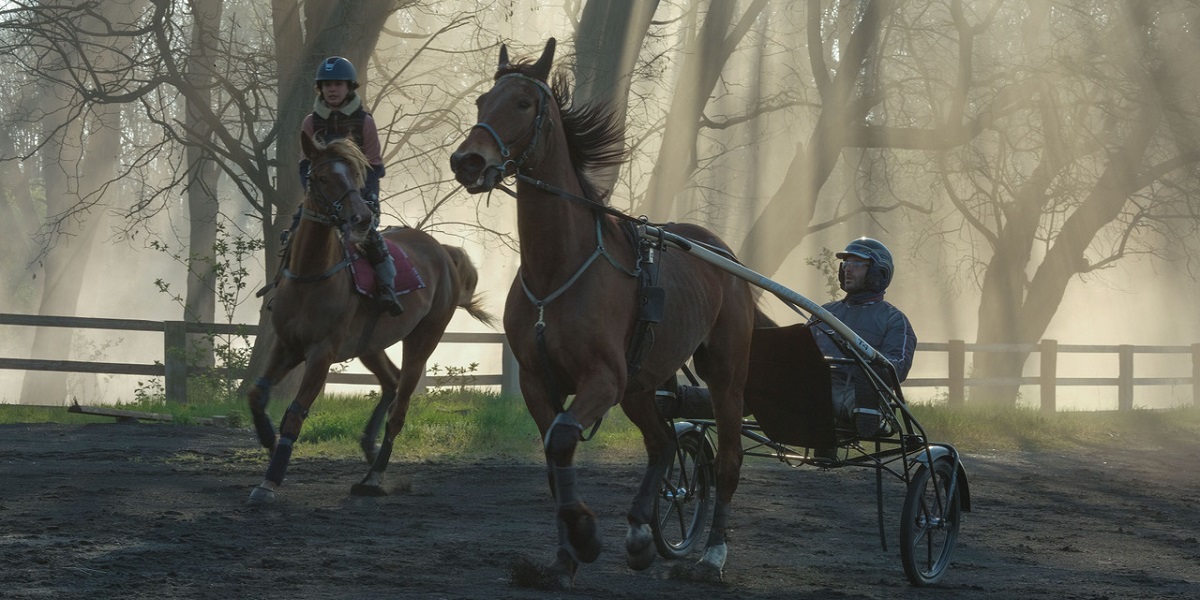 French Film Festival
Ride Above (PG)
ENGLISH SUBTITLES Literally born and raised with horses, Zoe leads a happy life at her parents' racehorse stables, driven by the dream of someday becoming a jockey like her father. To Zoe, nothing beats being with horses, especially her best friend Beautiful Intrigue, the stable's prize mare, who taught the child how to walk. When Beautiful Intrigue gives birth to a foal that Zoe names Tempest, the girl is the first to see in him the champion her parents have been waiting and working for all their lives. The winner she will ride to victory. But Zoe's dreams are shattered one stormy night, when a panicked Tempest accidentally injures the girl, leaving her permanently "disabled". Furious at life, Zoe slips into despair and pulls her entire family down with her, especially her father, who is on the verge of losing everything. But with the indefectible support of her family and the help of Seb, a stable hand with a gift for communicating with horses, Zoe will seek to conquer the impossible, in pursuit of her dream. Running Time: 1hr & 48min
Chaffey Theatre.
Chaffey Theatre.
Commercial
Robertson Brothers 60'S Variety TV Show
Following their Sold Out National Tour in 2022, Australia's new 'Kings of Variety Television' are back in 2023 with a brand new show! The Robertson Brothers are thrilled to be returning with their new heart-warming and uplifting 1960's Variety TV Show! Geoff and Ben Robertson are back as your charming and cheeky hosts for this nostalgic night of entertainment as they pay tribute to the musical giants of the 1960's - The Bee Gees, Simon & Garfunkel, Roy Orbison, Cliff Richard & The Shadows, Frankie Valli, The Everly Brothers, Neil Sedaka and The Seekers. "It's different to other shows…I haven't seen anything like it before"! (Joan T, 2022 audience member) Variety TV Show fans will be excited to know the multi-talented Simon Brook McLachlan (from the Original Australian cast of Jersey Boys) will return in 2023 to thrill us with his very special tributes to Frankie Valli & The Four Seasons as well as Neil Sedaka, together with a brand new Variety Show tribute to the much loved 1960s superstar… Sir Cliff Richard. Another HUGE bonus this year for the Robertson Brothers 1960's Variety TV Show fans is the addition of Australia's internationally acclaimed #1 Roy Orbison tribute artist… Dean Bourne! Dean will perform his very special Variety Show tribute to the one and only 'Big O' and his biggest hits from the 1960's. "It's the best show I've seen in years!" - Ray Hadley, 2GB Unlike anything you have ever seen before this 150 minute ground-breaking and interactive theatrical TV experience is filled with all the fun, music and long forgotten memories of the fabulous 1960's. The Variety TV Show audience is taken on a unique and emotional journey back to the best years of their lives.
Chaffey Theatre.
Chaffey Theatre.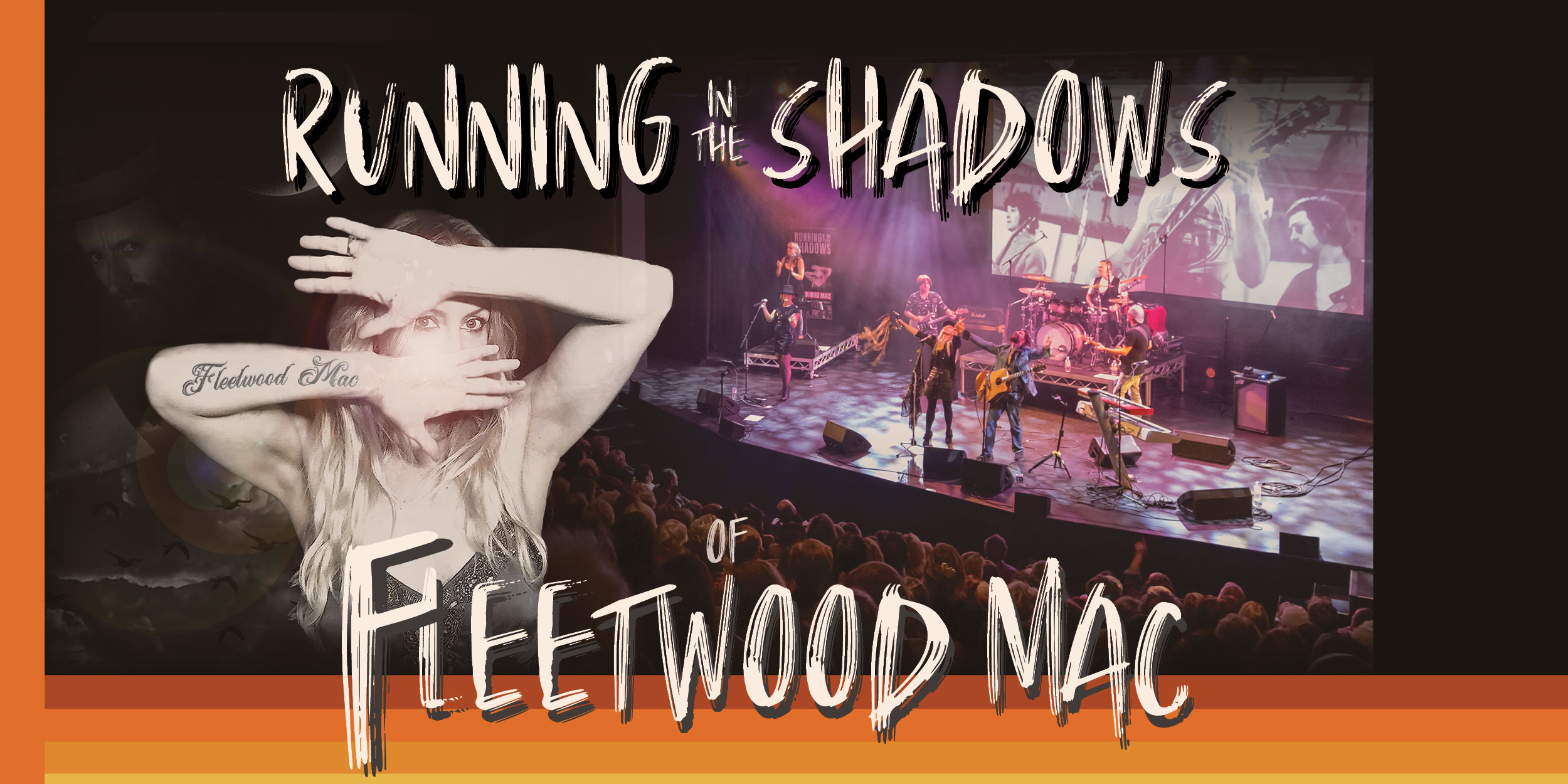 Commercial
Running In The Shadows Of Fleetwood Mac
They've sold more than one hundred million albums world-wide and been inducted into the Rock and Roll Hall of Fame – Fleetwood Mac's songs are part of international music history. Now, the Internationally acclaimed The Australian Fleetwood Mac Show "Running In The Shadows" is heading to Country Arts SA Venues to pay homage to the superstar band. The six-piece rock band explore Fleetwood Mac's extensive back catalogue, covering all the classic ballads, blues and rock songs from their five decade plus career. The Running In The Shadows show covers the best of Fleetwood Mac's career. From the early hits from the music of Peter Green, through to the Rumours album era, spanning up to Tango In The Night and even some of Stevie Nicks solo material, there is something for every Fleetwood Mac fan to enjoy. Audience members who have seen The Australian Fleetwood Mac show in the past have found it hard to believe they were not experiencing the real deal on stage. They have spawned some of the biggest songs in recent memory, with tracks like Rhiannon, Landslide, Go Your Own Way, Dreams, The Chain, Tusk, Sara and Big Love to name a few, they carved music history and their music is appreciated by young and old. Don't miss The Australian Fleetwood Mac Show "Running In The Shadows" as they explore the iconic music of Fleetwood Mac.
Chaffey Theatre.
Chaffey Theatre.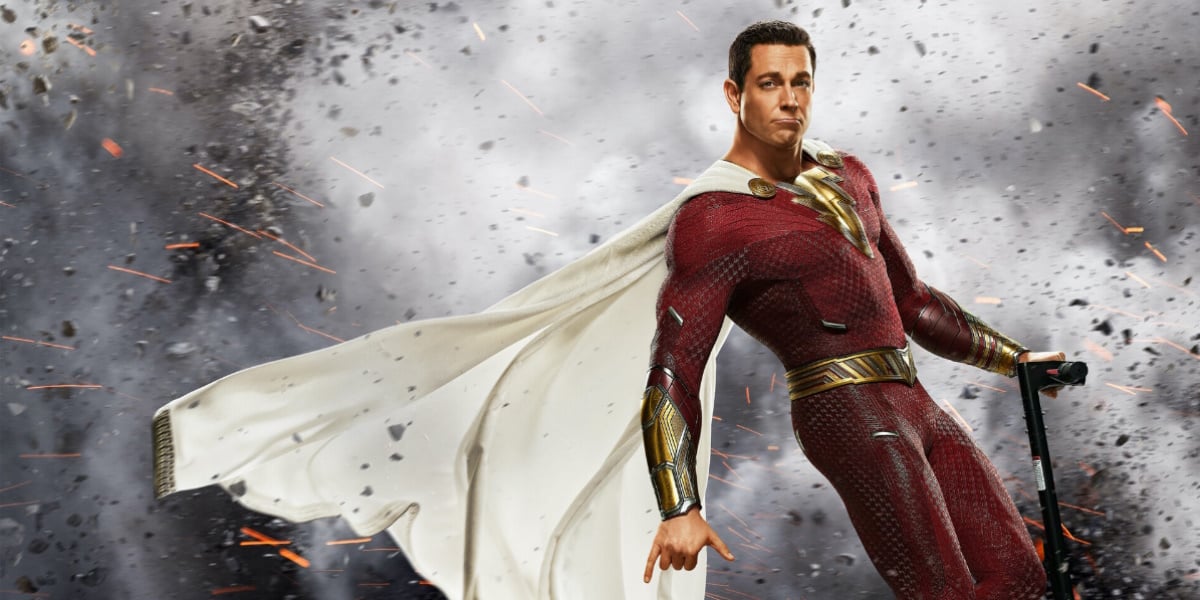 Commercial Film
Shazam! Fury Of The Gods (M)
From New Line Cinema comes "Shazam! Fury of the Gods," which continues the story of teenage Billy Batson who, upon reciting the magic word "SHAZAM!," is transformed into his adult Super Hero alter ego, Shazam.
Chaffey Theatre.
Chaffey Theatre.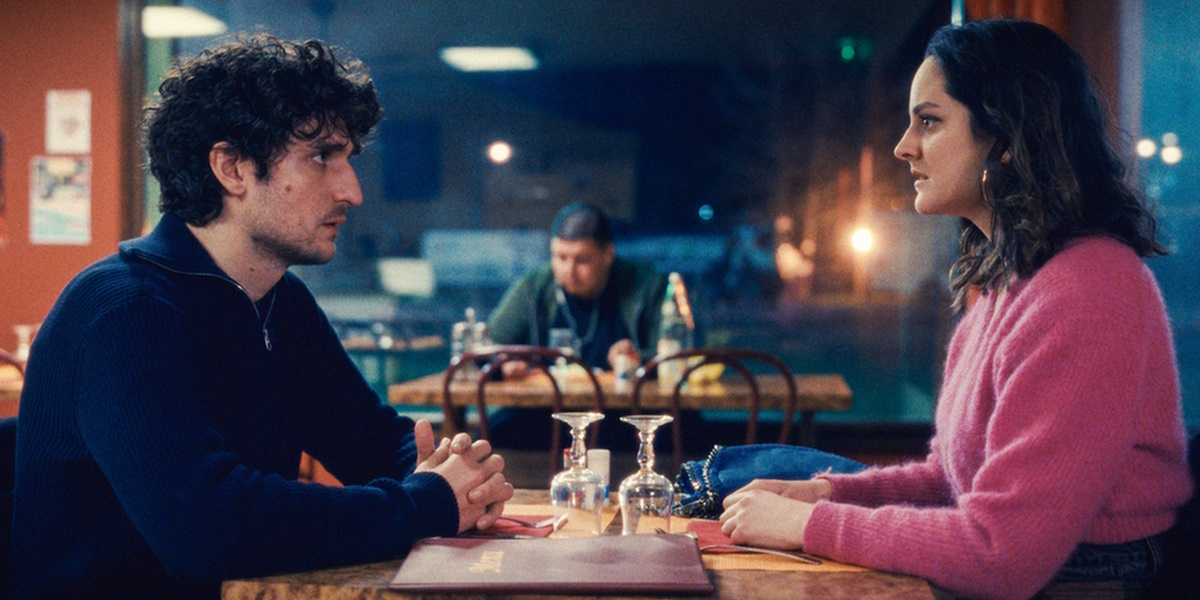 French Film Festival
The Innocent (M)
ENGLISH SUBTITLES Familial tensions, criminal hijinks and unexpected romance collide in the uproariously entertaining new comedy from the multi-talented Louis Garrel (A Faithful Man), about the misguided attempts of a dedicated son who, in trying to protect his mother, finds himself embroiled in an elaborate heist. Lyon, present day. When widowed marine biologist Abel (Garrel) learns that his impulsive mum Sylvie (Anouk Grinberg) is once again re-marrying – this time to an inmate she met whilst teaching theatre in prison – he's much more than uncomfortable. Doubting that convicted burglar Michel (Roschdy Zem) is capable of turning over a new leaf, Abel's protective streak kicks in, and so with the help of his best friend Clémence (a sensational Noémie Merlant), he begins tailing his new stepfather's movements. Their amateur sleuthing is quickly uncovered by Michel and triggers an unlikely – and bold - business proposition for them both… Joyfully paying homage to the great crime capers of the French New Wave, and partly inspired by events from his own life, Garrel's witty and beautifully constructed film is a delirious mix of comedy, romance, suspense and action, with several twists too good to spoil. Selected as the special Gala Screening to celebrate the 75th Anniversary of the Cannes Film Festival - where it drew a thunderously positive response - this hilarious, quintessentially French comedy aims to please and does so effortlessly. Running Time: 1hr & 39min
Chaffey Theatre.
Chaffey Theatre.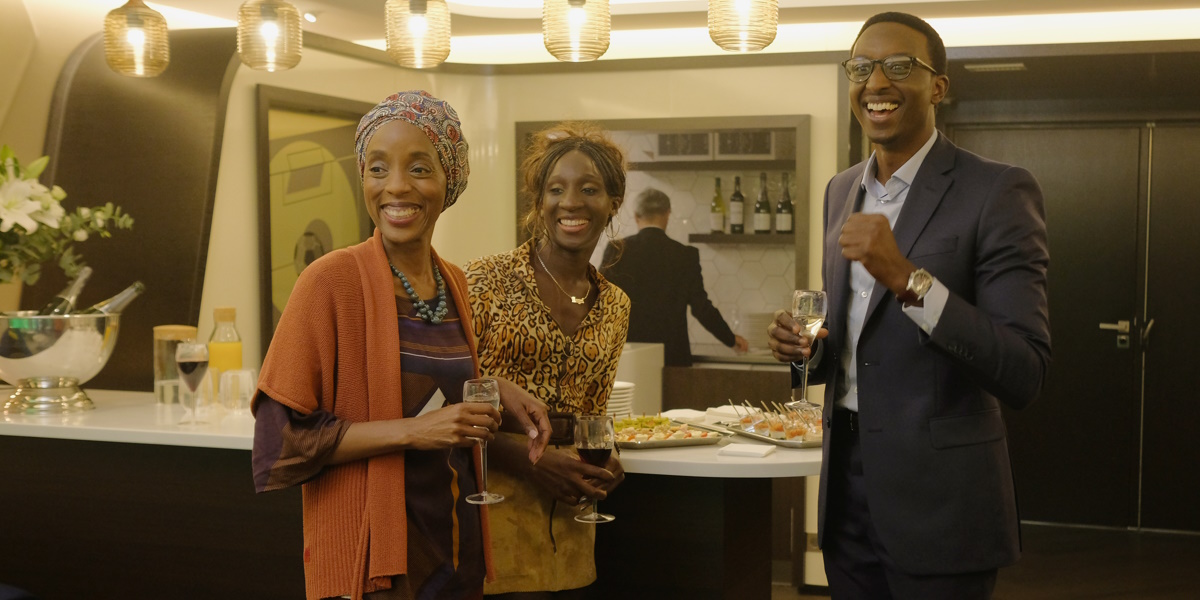 French Film Festival
The Nannies (M)
ENGLISH SUBTITLES Angèle, a young undocumented woman in her thirties lives off small tricks and scams in the outskirts of Paris. One day, threatened by gangsters she conned, she has to hide. Her plan: working as a nanny in a chic Parisian neighborhood for Hélène, a single mom of 10-year-old Arthur. Thefilm is co-written and directed by Julien Rambaldi and stars Eye Haïdara, Ahmed Sylla and Léa Drucker. Running Time: 1hr & 45min
Chaffey Theatre.
Chaffey Theatre.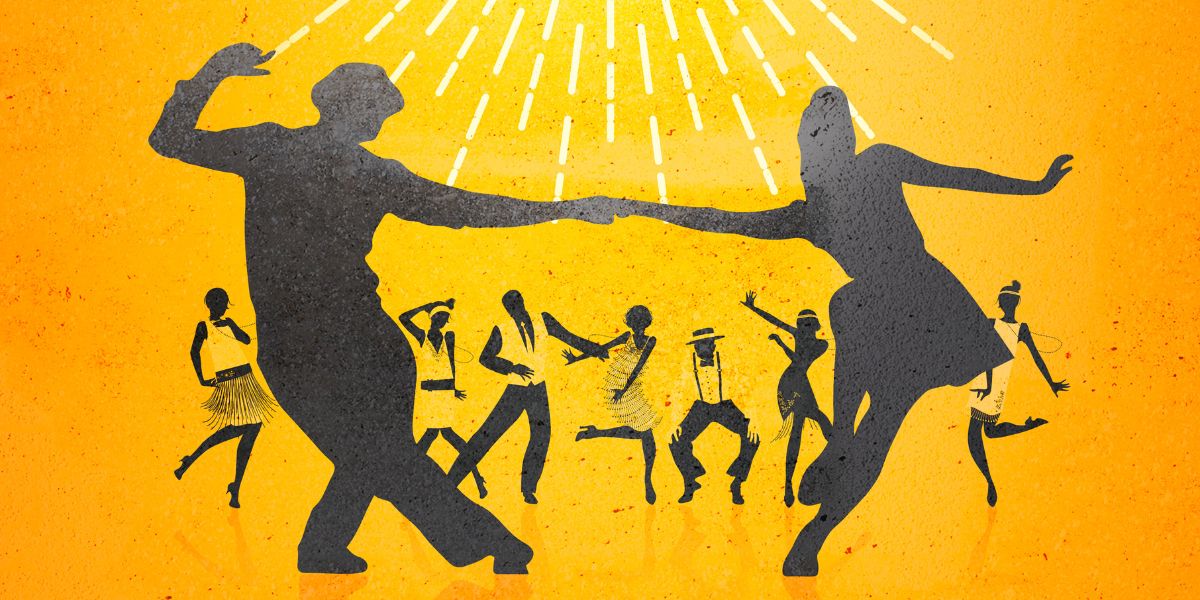 Country Arts SA Season
The Sunshine Club
Written and Directed by Wesley Enoch Music by John Rodgers Set is 1946, the joyful and acclaimed musical The Sunshine Club, tells the story of Aboriginal soldier Frank Doyle, who is just returning home to Brisbane after serving in WW2, to find that, while the world may have changed, the same attitudes and prejudices still exist at home. But this only fills Frank with a strong desire to change things for the better by setting up The Sunshine Club. A place where all people are welcome to come together, laugh, romance and dance the night away as Frank sets out to win the heart of Rose, the girl from next door. The Sunshine Club is a gloriously energetic, thought provoking and above all entertaining night of theatre. "The Sunshine Club is essential viewing – foremost for the joyous musical talent of its cast, but also for its story of local history and optimistic message of community strength in diversity." – Stage Whispers "... a compelling story of humanity, hope and despair. Enoch directs with finesse and sensitivity. – Arts Hub "Come and enjoy this beautiful story of love, hope and acceptance with unforgettable characters who represent what really happens to our First Nations people. Enjoy the wonderful music, incredible band and acknowledge the first owners of the country we call Australia." – The Fame Reporter "immensely entertaining… a significant achievement. The openness and joy radiating from The Sunshine Club is certain to make your spirits soar." – Sydney Morning Herald Creative team Christine Harris – Producer Wesley Enoch – Writer & Director John Rodgers – Composer Wayne Freer – Musical Director
Chaffey Theatre.
Chaffey Theatre.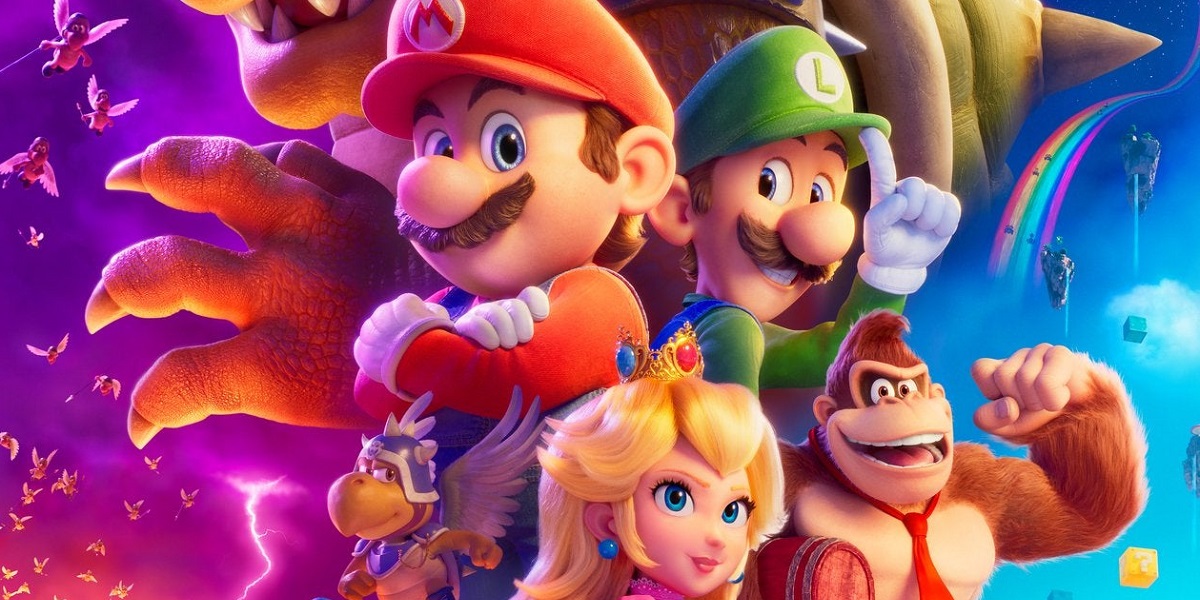 Commercial Film
The Super Mario Bros. Movie (CTC)
Following the unexpected success of their debut album "No Hopers, Jokers and Rogues" we rejoin the world's oldest 'buoy band' a year later struggling to navigate the pressures, pitfalls and temptations of their newfound fame. FISHERMAN'S FRIENDS: A plumber named Mario travels through an underground labyrinth with his brother, Luigi, trying to save a captured princess. Feature film adaptation of the popular video game.
Chaffey Theatre.
Chaffey Theatre.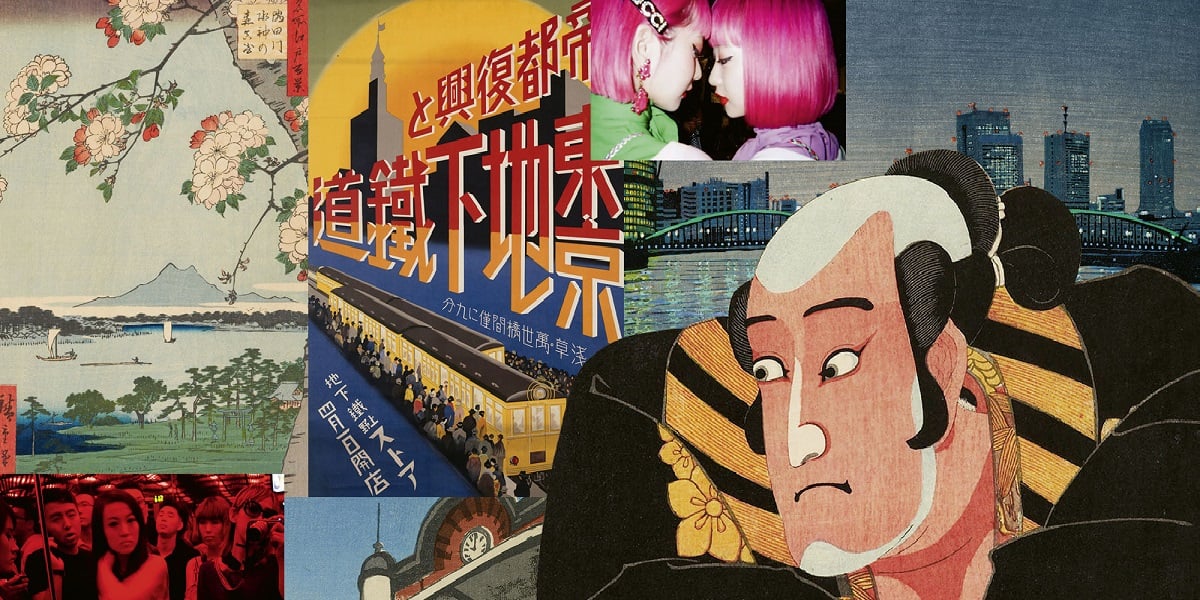 Arts On Screen
Tokyo Stories
Based on a major exhibition at the Ashmolean in Oxford, Tokyo Stories spans 400 years of incredibly dynamic art – ranging from the delicate woodblock prints of Hokusai and Hiroshige, to Pop Art posters, contemporary photography, Manga, film, and brand-new artworks that were created on the streets. The exhibition was a smash-hit five-star success and brought a younger and more diverse audience to the museum. The film uses the exhibition as a launchpad to travel to Tokyo itself, and explore the art and artists of the city more fully. A beautifully illustrated and richly detailed film, looking at a city which has undergone constant destruction and renewal over its 400-year history, resulting in one of the most vibrant and interesting cities on the planet… A celebration of Tokyo: one of the world's most creative, dynamic and fascinating cities. This film tells the stories of the artists and people who have made Tokyo famous for its boundless drive for the new and innovative. "Tokyo has a powerful engine that just doesn't stop. There is an energy, a particular floating power in Tokyo. Whatever happens, this city gets rebuilt again and continues to move forwards." Machida Kumi
Chaffey Theatre.
Chaffey Theatre.