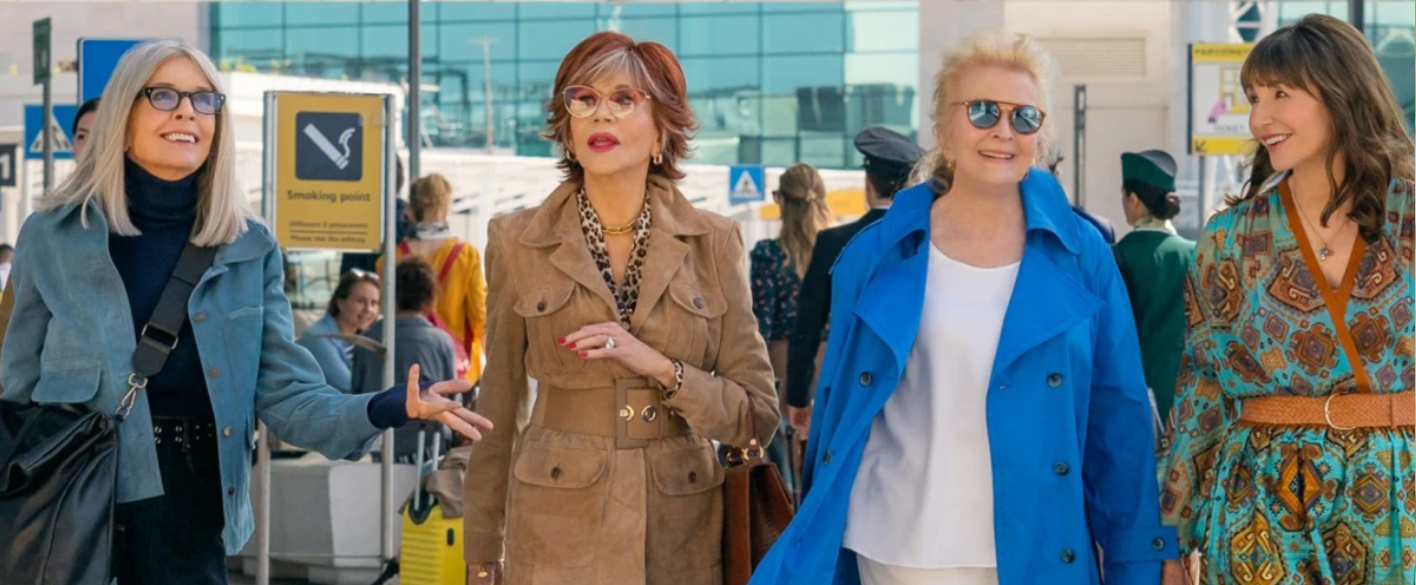 Commercial Film
Book Club 2: The Next Chapter (M)
Book Club 2 - The Next Chapter the highly anticipated sequel follows our four best friends as they take their book club to Italy for the fun girls trip they never had. When things go off the rails and secrets are revealed, their relaxing vacation turns into a once-in-a-lifetime cross-country adventure.
Chaffey Theatre.
Chaffey Theatre.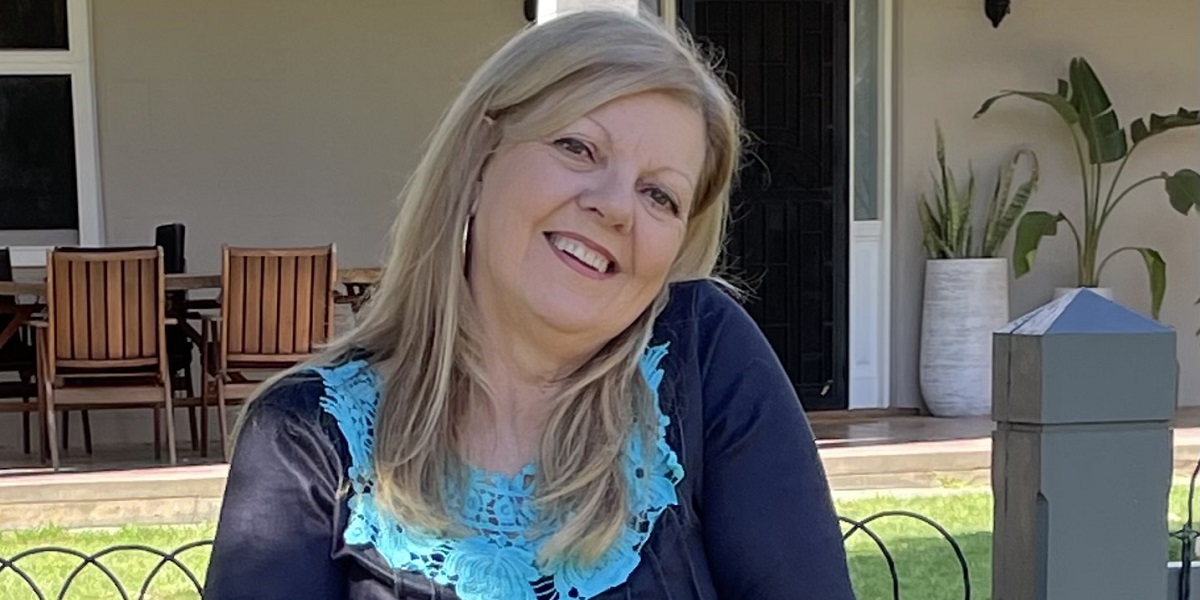 Live & Local
Christine Clifford: She's Playing With Fire
Christine started her career in country music by entering talent quests around South Australia which gave the industry and newcomers a platform to be noticed. Having won her first award in Port Pirie headed off to the Riverland for the South Australian Country Music Awards where Christine won for her vocal performances in Female Vocal, Duet with Alison Hams, and Gospel sections. Christine performed at many festivals and CM Clubs both solo and with her band and had the honour of performing at the SA Country Music Showcase in 1995. After winning female vocal at the Gawler CMF, she was then asked to perform alongside Gina Jeffries, and Paul Gibbs. 1996 saw Christine heading around the state again while putting pen to paper to start her song writing skills and releasing her first Album, "All through the Night." In 2004 Christine release her second album "Times were different then" and has just released the songs onto digital platforms. In 1996 Christine was asked to perform at the SA CM Showcase once again with Beccy Cole and Greg Champion and travelled to Moomba to take the show to the Santos gas fields to entertain the employees. The Variety concert at Adelaide town hall saw Normie Rowe, Bev Harrell and Christine performing with The Adelaide Army Band and compared by Xavier Minecon. Now living in the Riverland Christine has supported local musicians by encouraging Jamm days during the pandemic where up and coming artists had the opportunity learn their craft from professional musicians. Christine has now teamed up with fellow Riverland musicians to form The Red Dirt Band, Brenton Chaplin (Keys and Vocals), Martin (Woody) Woodward (lead Guitar), Steve Neville (Bass guitar) and Greg Clifford (Drums) who will be supporting her at The Chaffey Theatre on 24th June 2023 for her 3rd album release, "She's Playing with Fire" Eric Cook and Joey Haenen both Riverland musicians will also be supporting Christine on the night with a couple of great sets first up. The album release will consist of original songs along with some favourite covers and will be a great fun night. Running Time: 3hrs (inc interval)
Chaffey Theatre.
Chaffey Theatre.
Commercial
Creedance Clearwater Collective
We invite you to join us for a celebration of Creedence Clearwater Revival, as we walk through the life and music of one of the world's most iconic bands - from the songs they wrote, to the songs covered, to the songs they wrote for others. From their album debut in 1968 to their last album in 1972, CCR was a juggernaut of phenomenal proportions. No other band has created such an impact in such a short time. The Creedence Clearwater Collective brings to the stage a six piece band – with a guest Saxophonist and a vocalist that emulates John Fogerty's distinct vocals – to capture the unique CCR sound. You do not want to hear through the grapevine that you missed out on this hit-packed production. Join us, a real-life travelling band. Running Time: 2hrs & 5min (inc interval)
Chaffey Theatre.
Chaffey Theatre.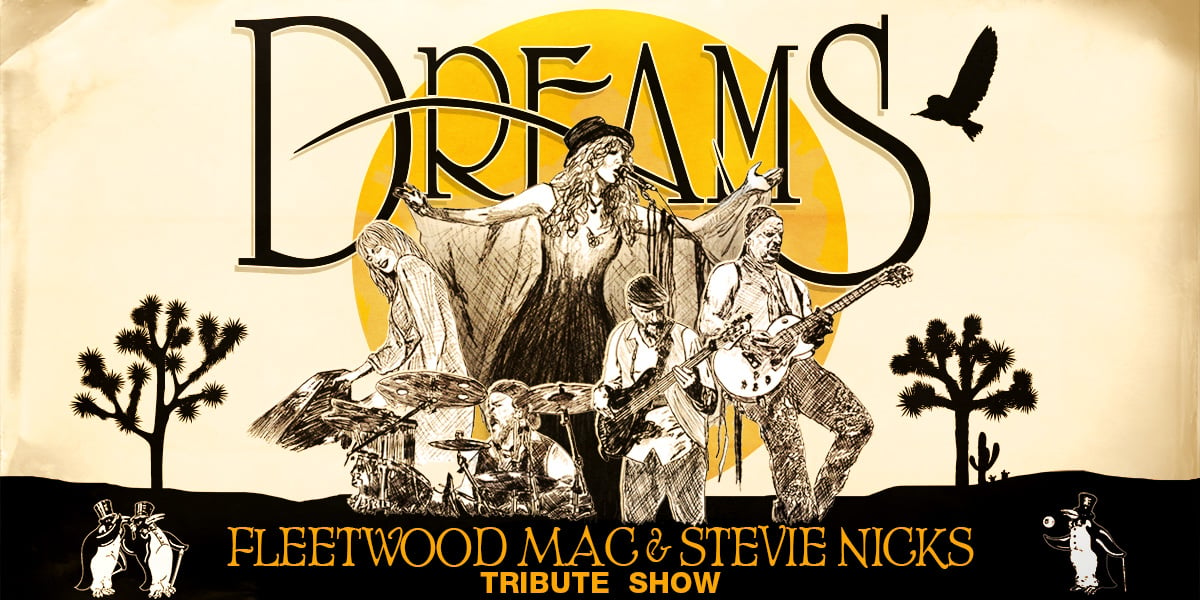 Dreams Fleetwood Mac & Stevie Nicks Show
"The Dreams Show was a breath of fresh air when it comes to Fleetwood Mac tribute shows.. these guys deliver.. Big Time! I was thoroughly impressed from start to finish.. Don't miss this show if you're a Mac fan!" Dennis Dunstan Manager Fleetwood Mac (1981-1999) All the outfits + moves + moving stories + big guitar leads + harmonies that undergird all those iconic Fleetwood Mac and Stevie Nicks songs >>> Go your Own way + Gypsy + Edge of Seventeen + Rooms on Fire + Say you love me + Sara + Dreams + Seven wonders + Rhiannon + Little lies + Oh Well + World Turning + You make loving fun + Don't stop + Gold dust woman + Songbird + I don't want to know + Big love + Landslide + The chain + Hold me + many more!
Chaffey Theatre.
Chaffey Theatre.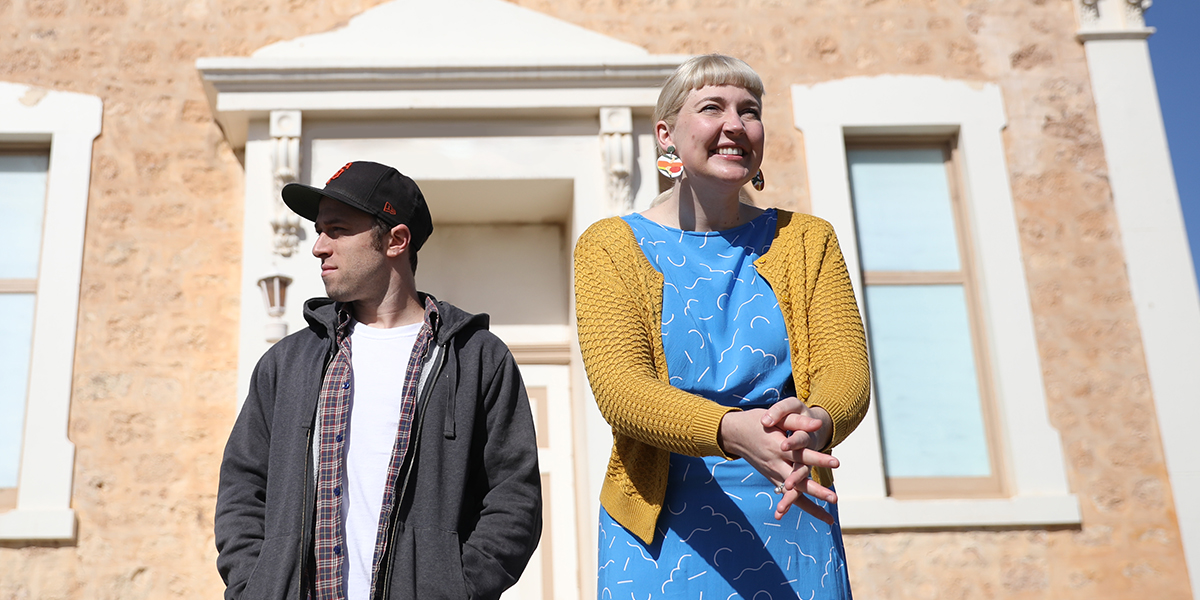 Country Arts SA Season, Season Schools Show
Euphoria by Emily Steel
A Country Town. A Festival. A local tragedy and a town that doesn't talk. This tale of good days, bad days and everything in between catapults us right into the heart of this little town where everyone knows everyone, and where Ethan is hit by his past as Meg struggles with the present. As the festival unfolds, Meg and Ethan's worlds collide and the community comes together for an event they'll never forget. Euphoria is a rich and heart-warming story from award-winning South Australian playwright Emily Steel, bringing regional voices to the fore and an entire town to life with authenticity and unmistakable wit. "Funny, heart-warming, emotive, and thought provoking, Euphoria is an outstanding piece of theatre". ⭐⭐⭐⭐⭐ -Limelight "Malcolm portrays Meg with such warmth, and Smith brings an intensity to Ethan...Euphoria is a delight." ⭐⭐⭐⭐⭐ - Collage Adelaide "This is a little gem of theatre... please go and see this fine production; it will help to restore your faith in the theatrical medium as a vector for changing lives and illuminating our society" ⭐⭐⭐⭐⭐ - Glam Adelaide Cast & Crew Playwright: Emily Steel Director: Nescha Jelk Set & Costume Designer: Meg Wilson Lighting Designer: Nic Mollison Composer & Sound Designer: Andrew Howard Assistant Director: Emma Richardson Creative Producer: Alison Howard Meg: Ashton Malcolm Ethan: James Smith
Chaffey Theatre.
Chaffey Theatre.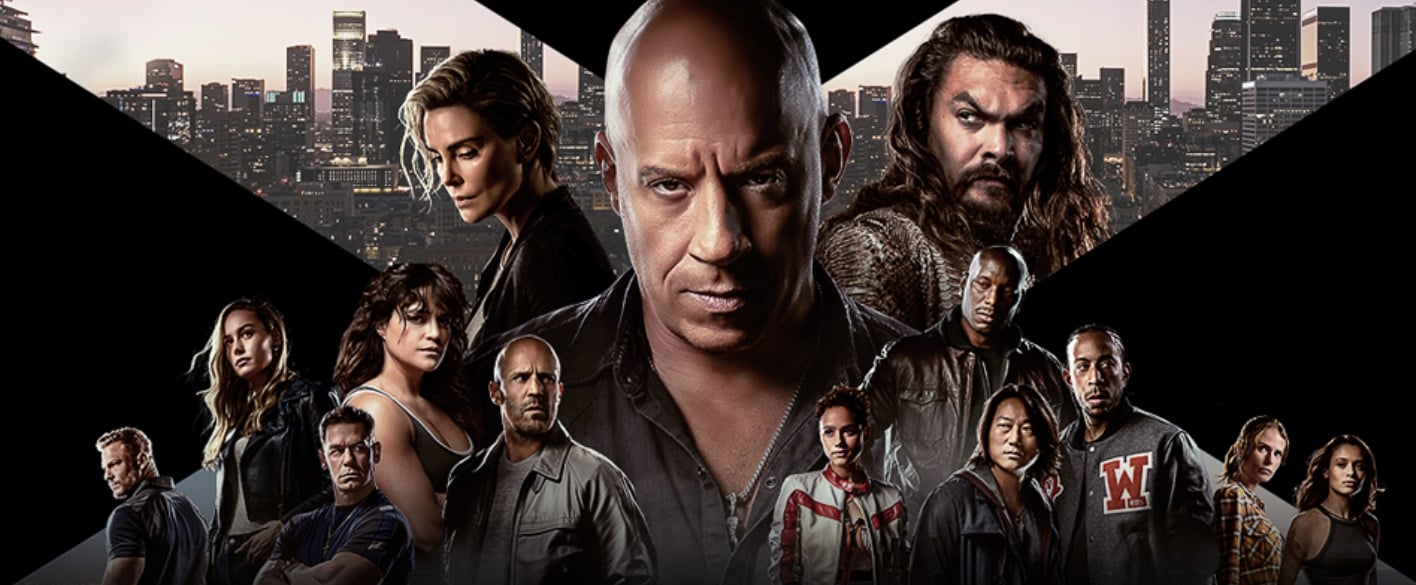 Commercial Film
Fast X (M)
Over many missions and against impossible odds, Dom Toretto and his family have outsmarted and outdriven every foe in their path. Now, they must confront the most lethal opponent they've ever faced. Fueled by revenge, a terrifying threat emerges from the shadows of the past to shatter Dom's world and destroy everything and everyone he loves.
Chaffey Theatre.
Chaffey Theatre.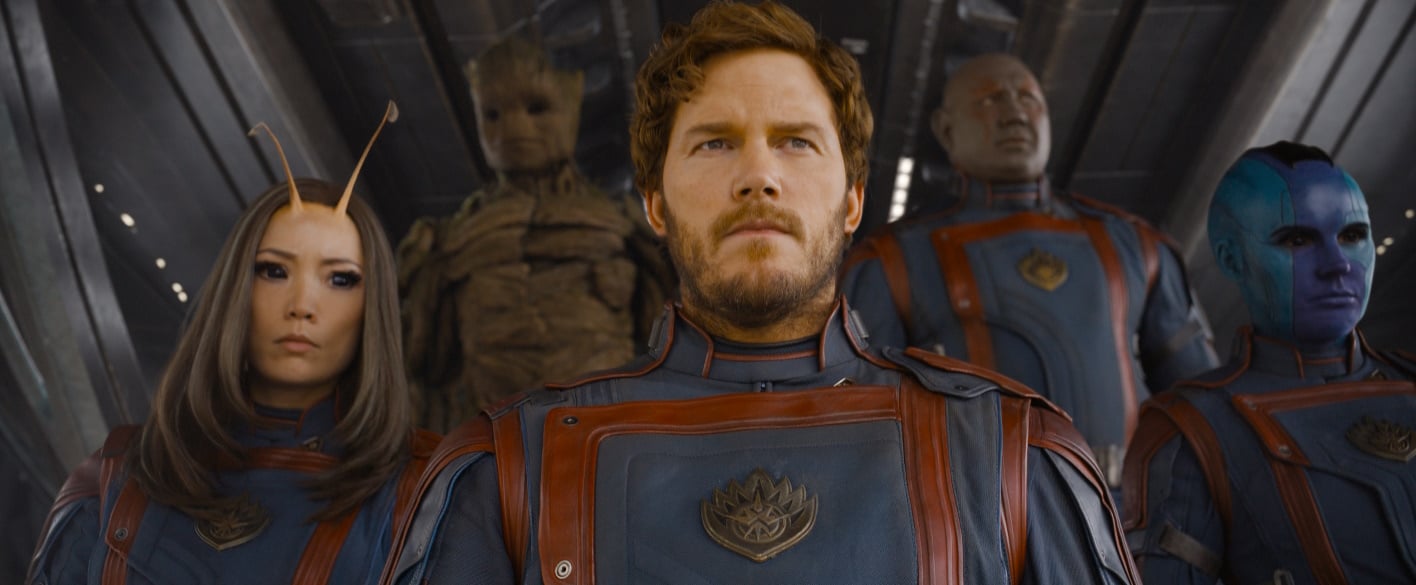 Commercial Film
Guardians of the Galaxy Vol. 3 (M)
In Marvel Studios "Guardians of the Galaxy Vol. 3" our beloved band of misfits are looking a bit different these days. Peter Quill, still reeling from the loss of Gamora, must rally his team around him to defend the universe along with protecting one of their own. A mission that, if not completed successfully, could quite possibly lead to the end of the Guardians as we know them. WARNING contains several sequences with flashing lights which may affect customers who are susceptible to photosensitive epilepsy or have other photo sensitivities
Chaffey Theatre.
Chaffey Theatre.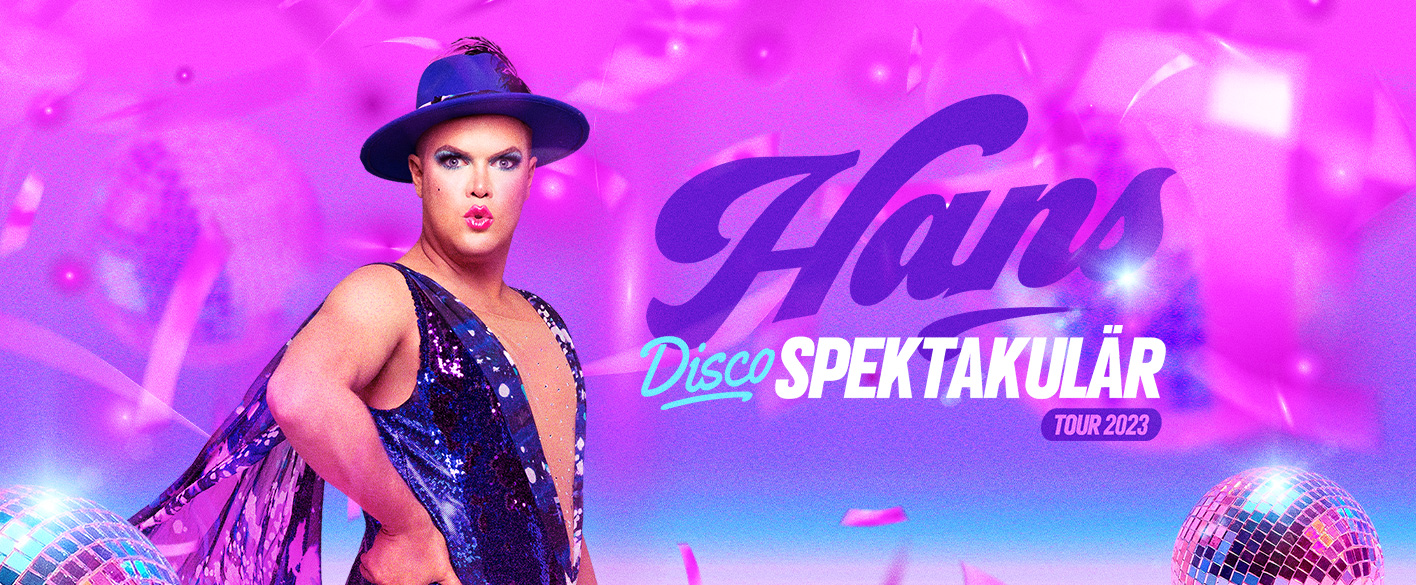 Hans Disco Spektakular Tour 2023
He's has made it through the wilderness! After a dramatic year, the pride of Berlin and international superstar Hans (America's Got Talent) is taking his award winning comedy cabaret show "Disco Spektakulär" around Australia in his biggest tour yet! Rising like a purple feathered phoenix from the ashes, Hans is set to get the party started with a slew of disco hits, his glamorous girls The Lucky Bitches and what every party needs…A piano accordion! You'll laugh! You'll cry! You'll leave covered head to toe in glitter!!
Chaffey Theatre.
Chaffey Theatre.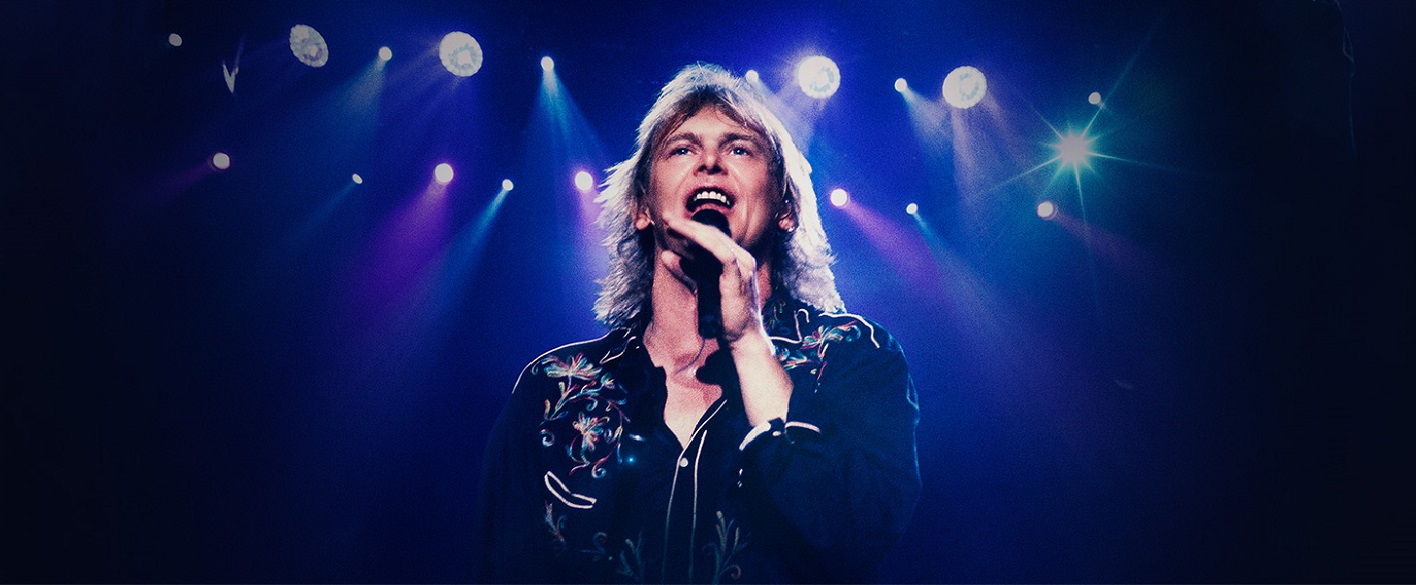 Commercial Film
John Farnham: Finding The Voice (M)
JOHN FARNHAM: FINDING THE VOICE tells the untold story of an Australian music icon. In this first authorised biopic, we follow Farnham's life from the quiet suburbs of Melbourne to '60s pop fame, through incredible highs and lows, and ultimately to record-breaking success as 'Australia's Voice'. John Farnham was 38 years old when Whispering Jack was released. Nobody ever questioned that Farnham could sing -- but the challenge to find his artistic voice and become Australia's most trusted and beloved performer took half a lifetime. Whispering Jack is still the highest selling Australian album of all time, and this powerful documentary tracks the personal and public journey that has made Farnham Australia's greatest and most beloved musical artist.
Chaffey Theatre.
Chaffey Theatre.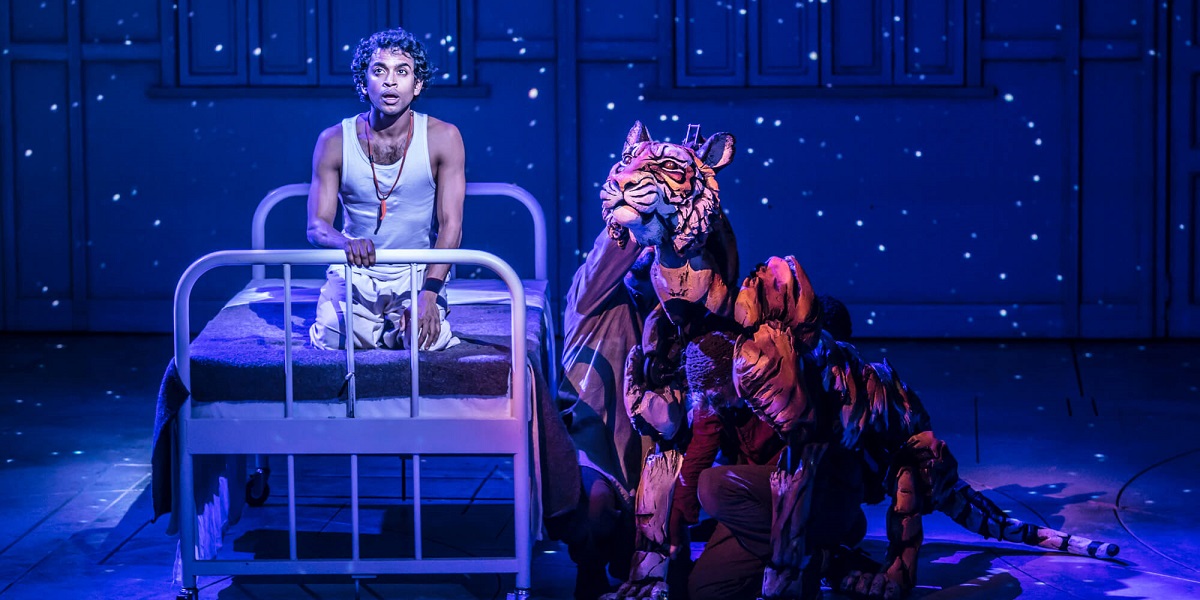 Arts On Screen
Life Of Pi
Puppetry, magic and storytelling combine in a unique, Olivier Award-winning stage adaptation of the best-selling novel. After a cargo ship sinks in the middle of the vast Pacific Ocean, a 16-year-old boy named Pi is stranded on a lifeboat with four other survivors – a hyena, a zebra, an orangutan and a Royal Bengal tiger. Time is against them, nature is harsh, who will survive? Filmed live in London's West End and featuring state-of-the-art visuals, the epic journey of endurance and hope is bought to life in a breath-taking new way for cinemas screens.
Chaffey Theatre.
Chaffey Theatre.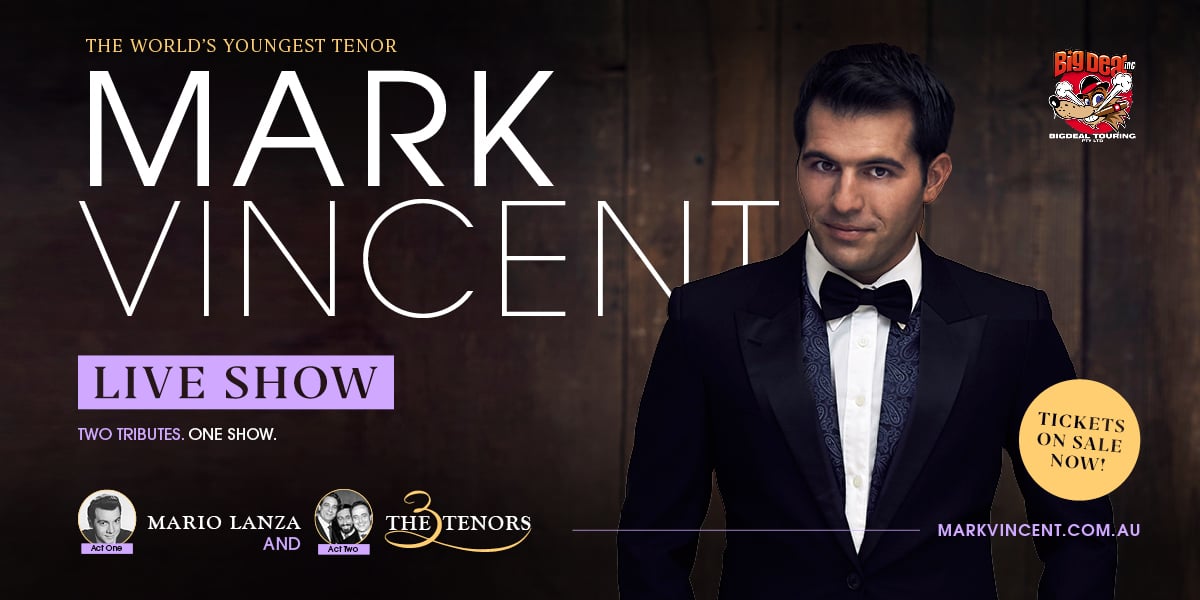 Mark Vincent pays Tribute to Mario Lanza & the 3 Tenors
Join us for two amazing shows in one night with Mark Vincent one of Australia's most beloved tenors. Mark has released nine consecutive #1 ARIA Classical Crossover Albums, earning accolades both nationally and internationally. 1st Half A tribute to Mario Lanza" Mark was introduced to Mario by his music teacher and was blown away and wanted to follow in his footsteps. Mario Lanza was one of the greatest voices of the twenty first century. Audiences can expect an intimate evening with Mark Vincent performing a rich repertoire of songs and arias made popular by the great Italian-American tenor and actor Mario Lanza, including, Because You're Mine, Be My Love, The Loveliest Night of the Year and Nessun Dorma to name a few. 2nd Half A tribute to the Three Tenors" Mark Vincent is truly honoured to be paying tribute to the greatest singers in the world; Pavarotti, Placido Domingo and Jose Carreras on his South Australian tour. "I can remember as a child watching the three tenors in concert at Madison Square Garden in 1992. There was the President of the United States, President George Bush, Frank Sinatra, and many other performers that day. It made me as a young boy realise that I wanted to follow in these tenors' footsteps, it inspired me to become a tenor." In this show, expect a variety of different songs from arias to classic ballads. As well as musical theatre numbers that the tenors performed through their career. These will be songs that the audience will love and know.
Chaffey Theatre.
Chaffey Theatre.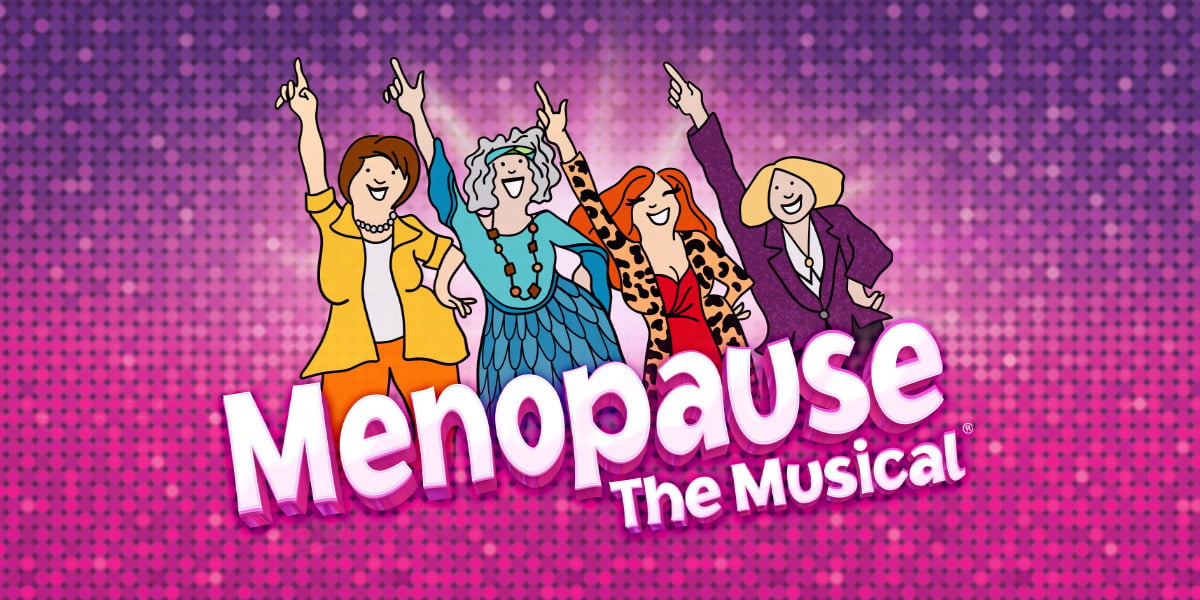 Commercial
Menopause The Musical®
Four women at a lingerie sale have nothing in common but a black lace bra, memory loss, hot flushes, night sweats, not enough sex, too much sex and more. Inspired by a hot flush and a bottle of wine, Menopause The Musical® is a celebration for women who are on the brink of, in the middle of, or have survived "The Change". This sidesplitting musical parody set to classic tunes from the 60s, 70s and 80s will have you cheering and dancing in the aisles! See what millions of women (and brave men) have been laughing about for 22 years. It's the Hilarious Celebration of Women and The Change!® All tickets include a Menopause The Musical® souvenir program!
Chaffey Theatre.
Chaffey Theatre.
Nunga Screen
Nunga Screen 2023
Nunga Screen shares and celebrates First Nations culture, stories and language through film. A FREE annual event that spans National Reconciliation Week and NAIDOC Week, and which tours across regional SA from big screen cinemas to remote communities, Nunga Screen presents a diverse film program for cinema-goers of all ages. For more than 10 years, Nunga Screen (formerly known as Black Screen) has provided the opportunity for emerging and established First Nations film makers to showcase their films across South Australia. In 2023 program will feature the premiere of a second Country Arts SA commissioned short documentary from an emerging First Nations filmmaker. Nunga Screen is an amazing opportunity to get together, connect and learn. Films announced soon.
Chaffey Theatre.
Chaffey Theatre.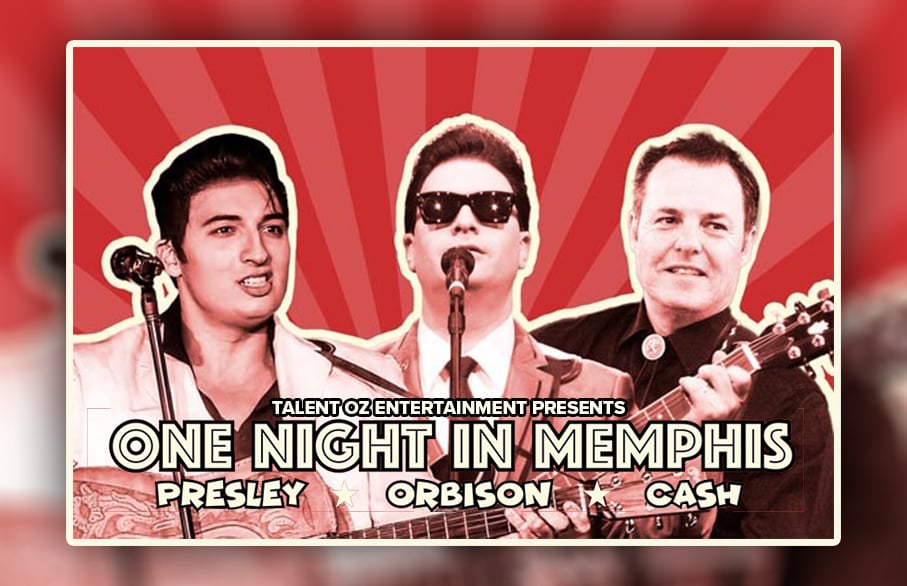 One Night In Memphis
"One Night in Memphis" is the show that finally brings together 3 of the world's greatest and most popular performers Elvis Presley, Roy Orbison and Johnny Cash showcasing the greatest Rock n Roll songs of the early years of the 1950s & 1960s. It features 3 of Australia's and Internationally renowned tribute artists together with a full 7 piece live band bringing to you over 2 hours of hit after hit from the early Memphis years through to some of their personal biggest hits. Roy Orbison - Aaron W Mansfield "Close your eyes and you're listening to Roy Orbison, open your eyes and you're looking at Roy Orbison". Internationally acclaimed as one of the best vocal replicas to Roy Orbison, Aaron has enjoyed many standing ovations from sell-out crowds both nationally and internationally. Successfully touring Australia twice, Aaron has also been a featured artist at The Parkes Elvis Festival for many years, made an appearance on Studio 10, and has been a featured artist on several Royal Caribbean cruises . "The Closest Tribute To The Big 'O', Anywhere On The Planet" Elvis Presley - Anthony Fenech -Anthony is originally from Sydney NSW and pays an exciting tribute to Elvis Presley that captures the essence of the early Sun & Memphis era.. Considered to be one of the Top 50's era Elvis Tribute acts in the country, Anthony has earnt himself multiple accolades and awards recently and is a much sought after act to appear on various cruise ships and theatre stages. Anthony's latest achievements have seen him billed as a headline act at festivals throughout Australia and New Zealand. Anthony;s tribute to the King is packed with youthful raw energy and charisma. His dynamic show will take you back to an era of the 1950's when Elvis first exploded on the scene and changed the face of popular music forever. Johnny Cash - Mark Vassallo Mark has been performing as Johnny Cash with his band Cash Only for 15 years. Over this time Mark and the Cash Only band have been one of the most popular shows at the Tamworth Country Festival playing to sell out crowds in Tamworth's leading venues for 12 consecutive years. Cash Only has also performed at many venues in Sydney and Regional NSW. Mark has also appeared in The Four Highwaymen line up at the Gympie Muster and has performed in Charity gigs for Father Chris Riley, Wesley mission and the Gut Foundation. Mark performs the full range of Cash's career from the early Sun records hits to the American Recordings and is regarded as one of Australia's leading Cash tribute artists. This Show is a must on your Entertainment calendar and one not to be missed.
Chaffey Theatre.
Chaffey Theatre.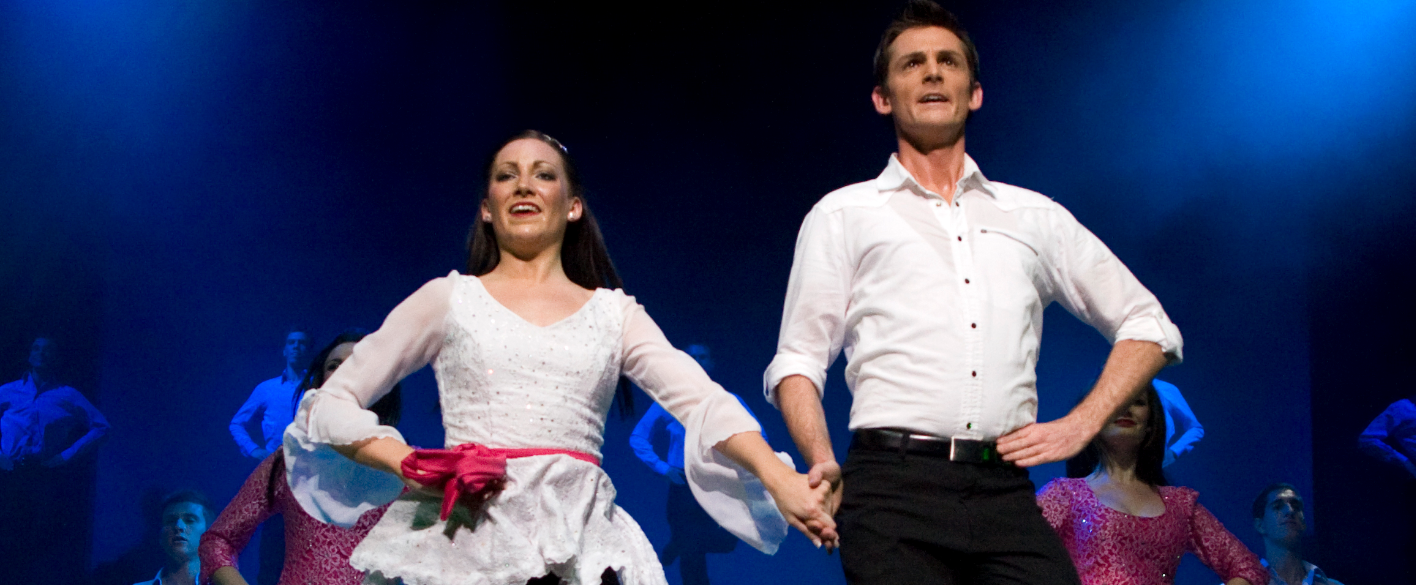 Rhythms of Ireland
DIRECT FROM DUBLIN IRELAND'S MOST CELEBRATED SHOW, The Rhythms of Ireland, returns to Australia in 2023 bringing their worldwide 15 Year Anniversary Tour to our shores. Highly successful and critically acclaimed, choreographed by two time world Irish dance champion Michael Donnelan, Rhythms of Ireland is set to captivate audiences young and old with heart pounding music, spectacular dance routines and vibrant costumes. With a cast of talented musicians and world class dancers, this show blends traditional Irish step- dancing with contemporary choreography, creating a thrilling and unique experience for all ages. Seen by over two-million people worldwide, The Rhythms of Ireland takes you on a journey through the rich and colourful history of Ireland, with music and dance that celebrates the nation's enduring spirit and cultural heritage. Whether you're a fan of Irish music, dance or simply love to be entertained, Rhythms of Ireland promises to deliver a performance that will leave you breathless and longing for more. Don't miss your chance to experience the heartbeat of Ireland in this unforgettable night of music and dance. The Rhythms of Ireland the ORIGINAL and the BEST. SIMPLY NOT TO BE MISSED.
Chaffey Theatre.
Chaffey Theatre.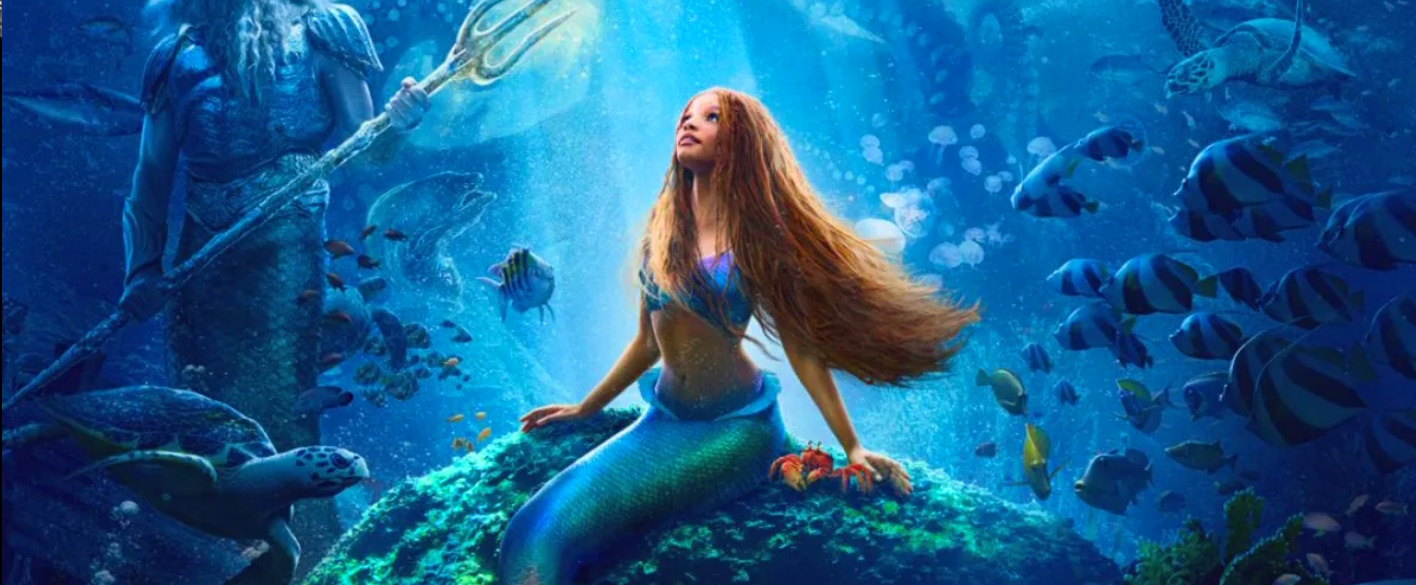 Commercial Film
The Little Mermaid (PG)
The Little Mermaid is the beloved story of Ariel, a beautiful and spirited young mermaid with a thirst for adventure. The youngest of King Triton's daughters and the most defiant, Ariel longs to find out more about the world beyond the sea and, while visiting the surface, falls for the dashing Prince Eric. While mermaids are forbidden to interact with humans, Ariel must follow her heart. She makes a deal with the evil sea witch, Ursula, which gives her a chance to experience life on land but ultimately places her life – and her father's crown – in jeopardy.
Chaffey Theatre.
Chaffey Theatre.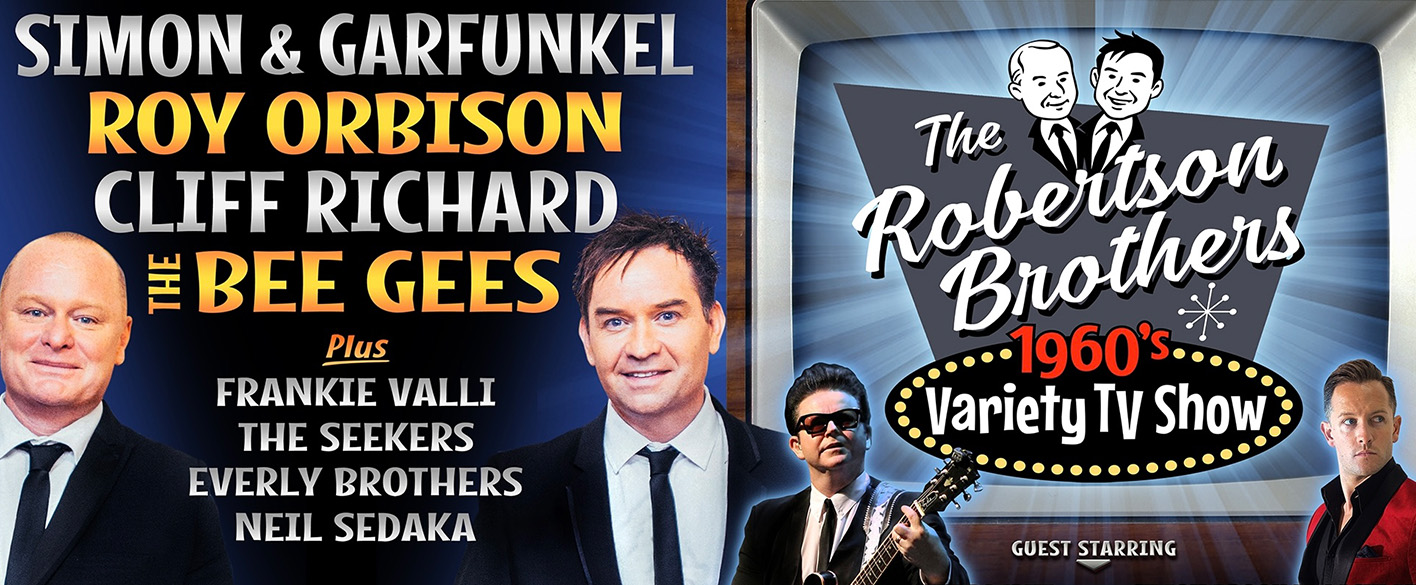 Commercial
The Robertson Brothers 60'S Variety TV Show
Following their Sold Out National Tour in 2022, Australia's new 'Kings of Variety Television' are back in 2023 with a brand new show! The Robertson Brothers are thrilled to be returning with their new heart-warming and uplifting 1960's Variety TV Show! Geoff and Ben Robertson are back as your charming and cheeky hosts for this nostalgic night of entertainment as they pay tribute to the musical giants of the 1960's - The Bee Gees, Simon & Garfunkel, Roy Orbison, Cliff Richard & The Shadows, Frankie Valli, The Everly Brothers, Neil Sedaka and The Seekers. "It's different to other shows…I haven't seen anything like it before"! (Joan T, 2022 audience member) Variety TV Show fans will be excited to know the multi-talented Simon Brook McLachlan (from the Original Australian cast of Jersey Boys) will return in 2023 to thrill us with his very special tributes to Frankie Valli & The Four Seasons as well as Neil Sedaka, together with a brand new Variety Show tribute to the much loved 1960s superstar… Sir Cliff Richard. Another HUGE bonus this year for the Robertson Brothers 1960's Variety TV Show fans is the addition of Australia's internationally acclaimed #1 Roy Orbison tribute artist… Dean Bourne! Dean will perform his very special Variety Show tribute to the one and only 'Big O' and his biggest hits from the 1960's. "It's the best show I've seen in years!" - Ray Hadley, 2GB Unlike anything you have ever seen before this 150 minute ground-breaking and interactive theatrical TV experience is filled with all the fun, music and long forgotten memories of the fabulous 1960's. The Variety TV Show audience is taken on a unique and emotional journey back to the best years of their lives.
Chaffey Theatre.
Chaffey Theatre.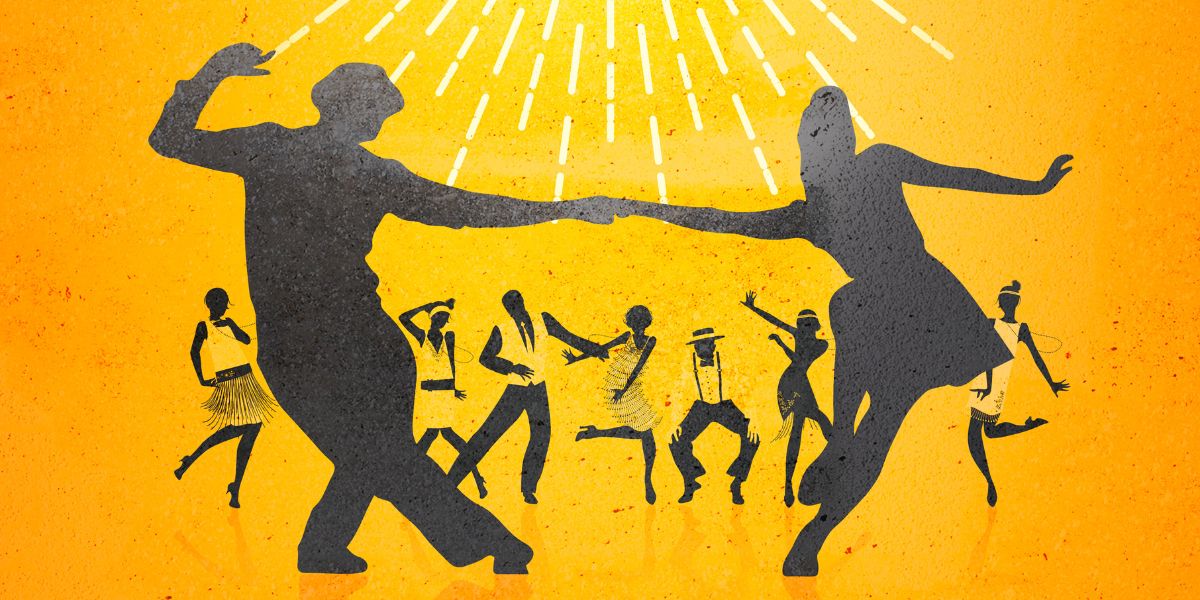 Country Arts SA Season
The Sunshine Club
It's our 30th year! Join us for drinks and nibbles after the show to celebrate together 30 years of Country Arts SA. Written and Directed by Wesley Enoch Music by John Rodgers Set is 1946, the joyful and acclaimed musical The Sunshine Club, tells the story of Aboriginal soldier Frank Doyle, who is just returning home to Brisbane after serving in WW2, to find that, while the world may have changed, the same attitudes and prejudices still exist at home. But this only fills Frank with a strong desire to change things for the better by setting up The Sunshine Club. A place where all people are welcome to come together, laugh, romance and dance the night away as Frank sets out to win the heart of Rose, the girl from next door. The Sunshine Club is a gloriously energetic, thought provoking and above all entertaining night of theatre. "The Sunshine Club is essential viewing – foremost for the joyous musical talent of its cast, but also for its story of local history and optimistic message of community strength in diversity." – Stage Whispers "... a compelling story of humanity, hope and despair. Enoch directs with finesse and sensitivity. – Arts Hub "Come and enjoy this beautiful story of love, hope and acceptance with unforgettable characters who represent what really happens to our First Nations people. Enjoy the wonderful music, incredible band and acknowledge the first owners of the country we call Australia." – The Fame Reporter "immensely entertaining… a significant achievement. The openness and joy radiating from The Sunshine Club is certain to make your spirits soar." – Sydney Morning Herald Creative team Christine Harris – Producer Wesley Enoch – Writer & Director John Rodgers – Composer Wayne Freer – Musical Director
Chaffey Theatre.
Chaffey Theatre.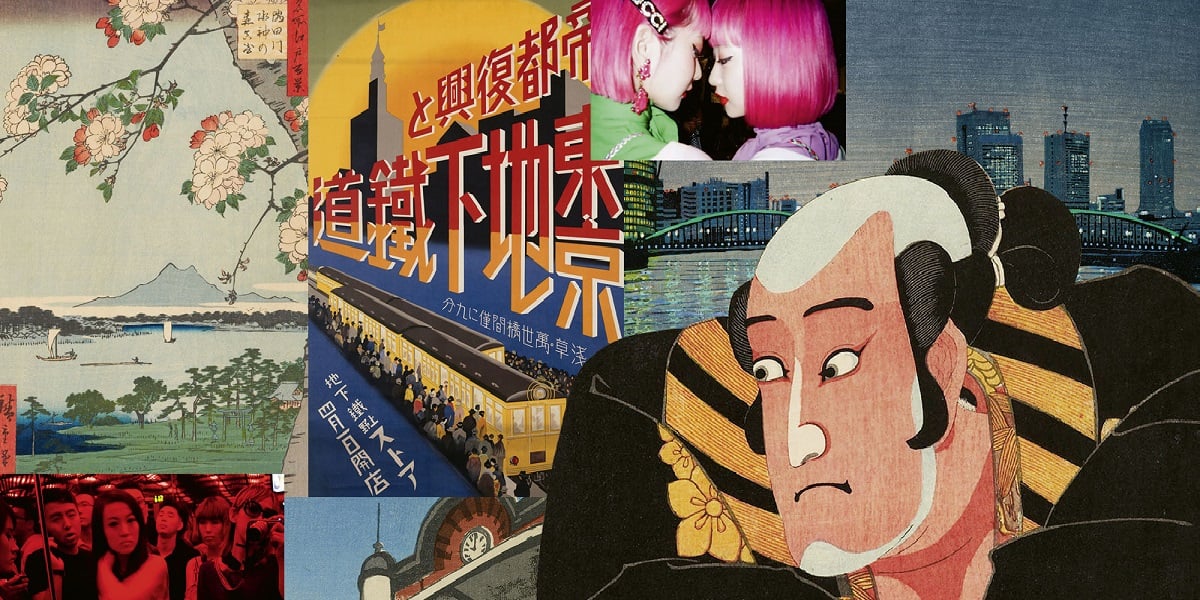 Arts On Screen
Tokyo Stories
Based on a major exhibition at the Ashmolean in Oxford, Tokyo Stories spans 400 years of incredibly dynamic art – ranging from the delicate woodblock prints of Hokusai and Hiroshige, to Pop Art posters, contemporary photography, Manga, film, and brand-new artworks that were created on the streets. The exhibition was a smash-hit five-star success and brought a younger and more diverse audience to the museum. The film uses the exhibition as a launchpad to travel to Tokyo itself, and explore the art and artists of the city more fully. A beautifully illustrated and richly detailed film, looking at a city which has undergone constant destruction and renewal over its 400-year history, resulting in one of the most vibrant and interesting cities on the planet… A celebration of Tokyo: one of the world's most creative, dynamic and fascinating cities. This film tells the stories of the artists and people who have made Tokyo famous for its boundless drive for the new and innovative. "Tokyo has a powerful engine that just doesn't stop. There is an energy, a particular floating power in Tokyo. Whatever happens, this city gets rebuilt again and continues to move forwards." Machida Kumi
Chaffey Theatre.
Chaffey Theatre.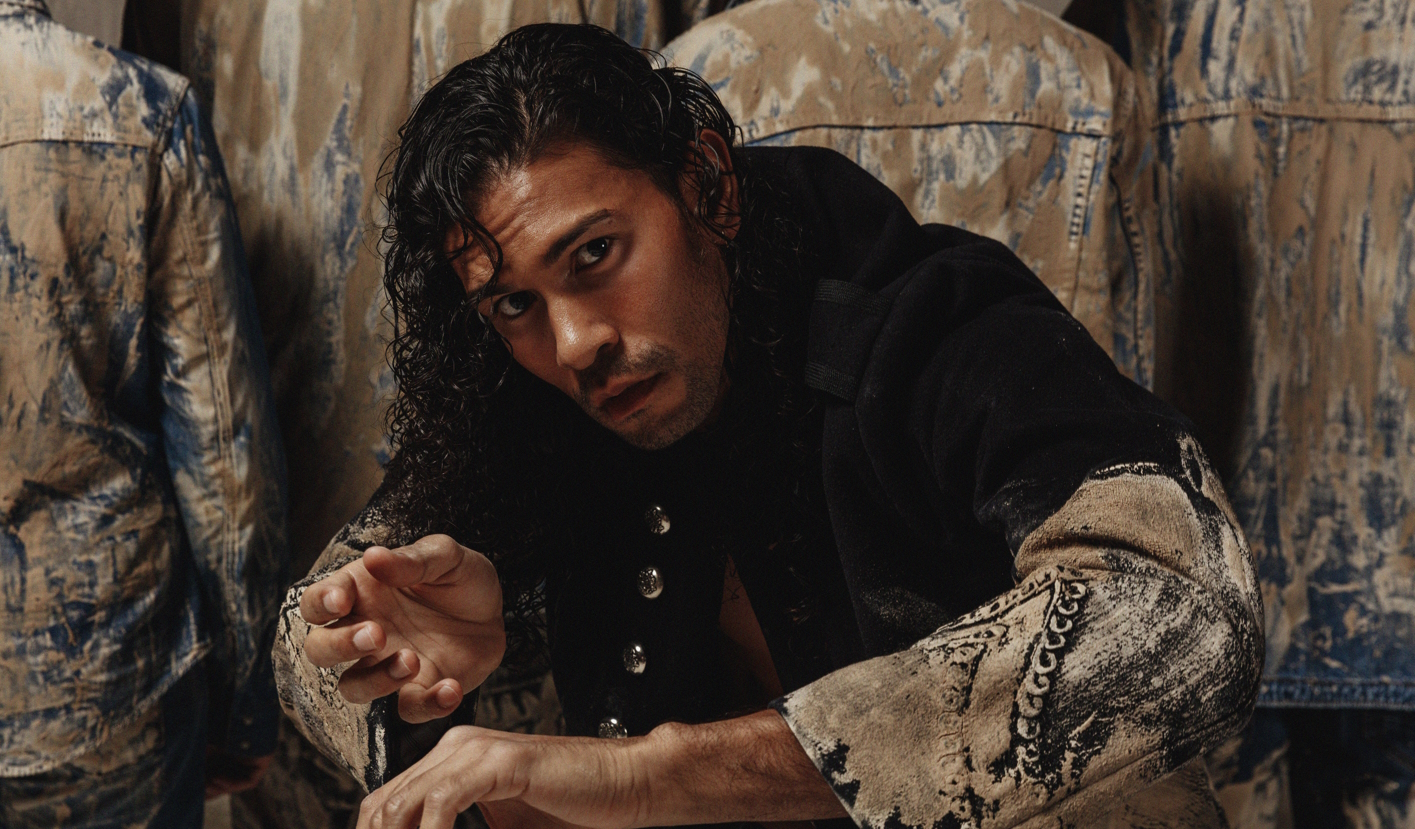 Tracker
Photo Credit: © Jonathan VDK In one of his first works as Artistic Director of Australian Dance Theatre, Wiradjuri director-choreographer Daniel Riley evokes an immensely powerful and personal story of his Great-Great Uncle, Alec "Tracker" Riley. Alec, a Wiradjuri Elder and tracker, served the New South Wales Police Force for 40 years, leading numerous high-profile cases. As an Elder of his community he forged a path between the enforced colonial system in which he worked and his Wiradjuri lore. Tracker takes inspiration from his legacy and examines the battles First Nations people have shared for generations. Weaving together dance, music and text, Tracker invites the audience into an open and transformative ceremonial space. This remarkable story is brought to life by a team of celebrated First Nations creatives, including award-winning playwright Ursula Yovich, co-director Rachael Maza AM, composers James Henry and Gary Watling, visual artist Jonathan Jones, lighting designer Chloe Ogilvie and an all-First Nations cast. Culturally rich and ambitiously original, this multidisciplinary work rethinks how we engage with and experience First Nations storytelling.
Chaffey Theatre.
Chaffey Theatre.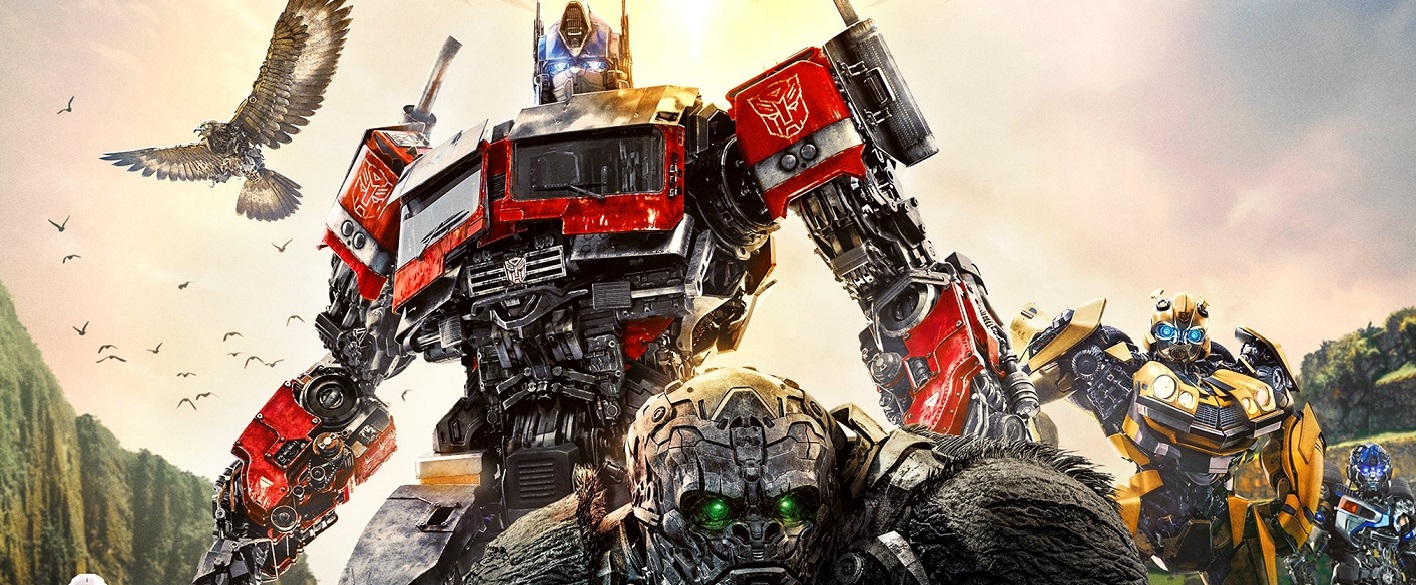 Commercial Film
Transformers: Rise of the Beasts (CTC)
Returning to the action and spectacle that first captured moviegoers around the world 14 years ago with the original Transformers, Transformers: Rise of the Beasts will take audiences on a '90s globetrotting adventure and introduce the Maximals, Predacons, and Terrorcons to the existing battle on Earth between Autobots and Decepticons.
Chaffey Theatre.
Chaffey Theatre.