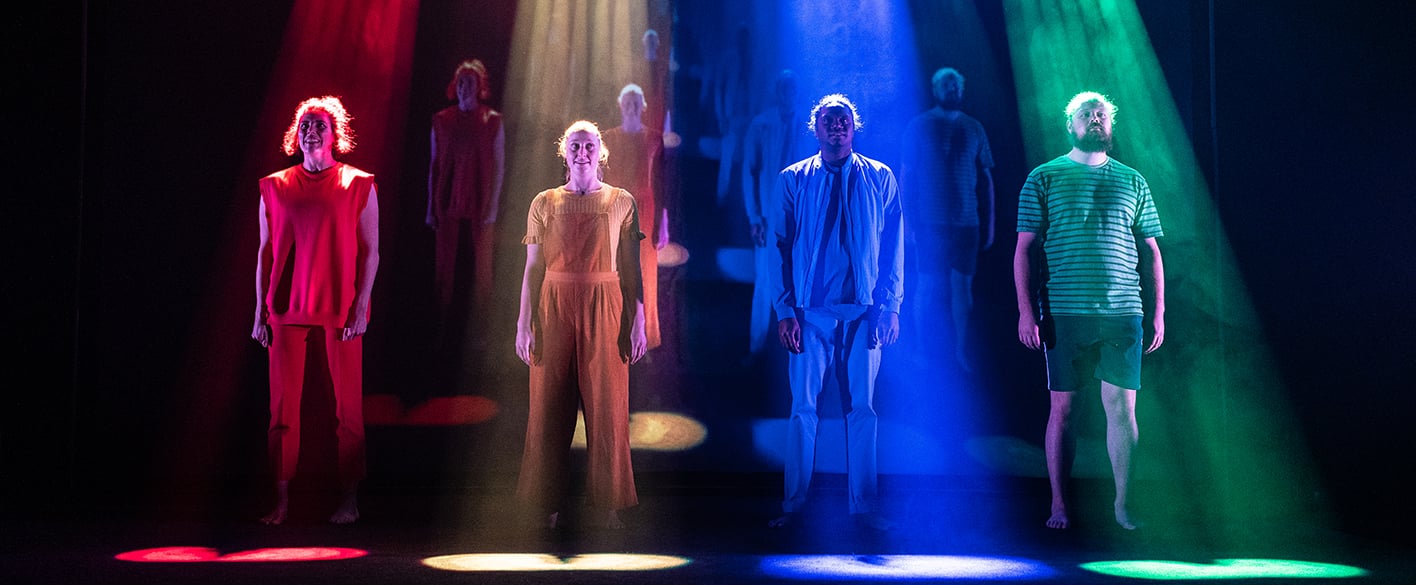 I Wish
People are made of stuff – good stuff and bad stuff, happy and sad stuff, stinky, odd, boring, dangerous, funny, sparkling potions of stuff. People also have secret ingredients – what could your secret ingredient be? I Wish… is an exciting collaboration between Patch Theatre and renowned South Australian circus company Gravity & Other Myths. Through physical theatre, stunning visuals, and a healthy dose of humour, explore our differences to reveal the magic of individuality. This project has been assisted by the Australian Government through Creative Australia, its principal arts investment and advisory body.
Chaffey Theatre.
Chaffey Theatre.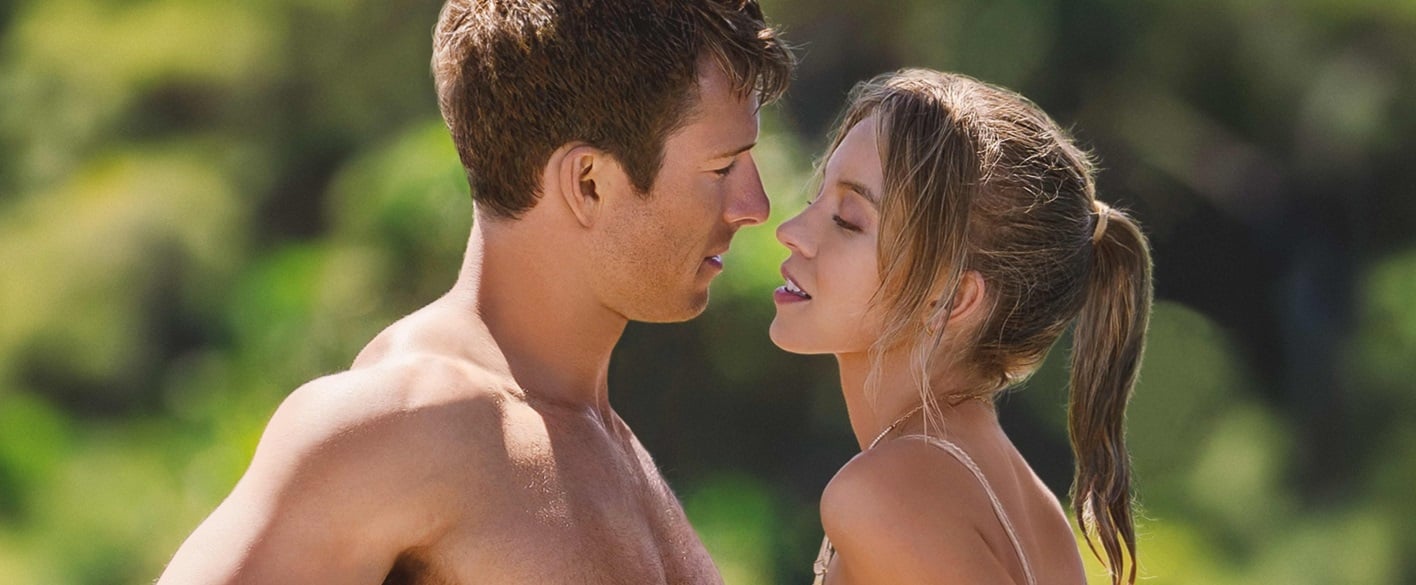 Commercial Film
Anyone But You
In the comedy Anyone But You, Bea (Sydney Sweeney) and Ben (Glen Powell) look like the perfect couple, but after an amazing first date something happens that turns their fiery hot attraction ice cold — until they find themselves unexpectedly thrust together at a destination wedding in Australia. So they do what any two mature adults would do - pretend to be a couple.
Chaffey Theatre.
Chaffey Theatre.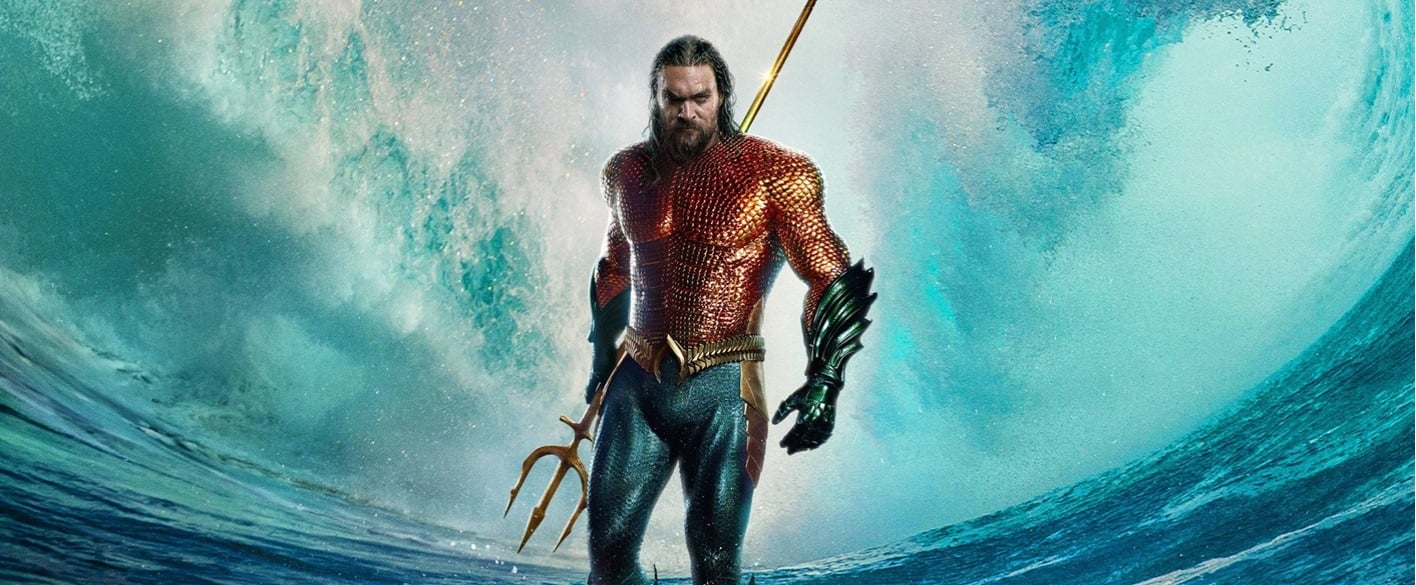 Commercial Film
Aquaman and the Lost Kingdom
Having failed to defeat Aquaman the first time, Black Manta, still driven by the need to avenge his father's death, will stop at nothing to take Aquaman down once and for all. This time Black Manta is more formidable than ever before, wielding the power of the mythic Black Trident, which unleashes an ancient and malevolent force. To defeat him, Aquaman will turn to his imprisoned brother Orm, the former King of Atlantis, to forge an unlikely alliance. Together, they must set aside their differences in order to protect their kingdom and save Aquaman's family, and the world, from irreversible destruction. All returning to the roles they originated, Jason Momoa plays Arthur Curry/Aquaman, now balancing his duties as both the King of Atlantis and a new father; Patrick Wilson is Orm, Aquaman's half-brother and his nemesis, who must now step into a new role as his brother's reluctant ally; Amber Heard is Mera, Atlantis' Queen and mother of the heir to the throne; Yahya Abdul-Mateen II is Black Manta, committed more than ever to avenge his father's death by destroying Aquaman, his family and Atlantis; and Nicole Kidman as Atlanna, a fierce leader and mother with the heart of a warrior. Also reprising their roles are Dolph Lundgren as King Nereus and Randall Park as Dr. Stephen Shin.
Chaffey Theatre.
Chaffey Theatre.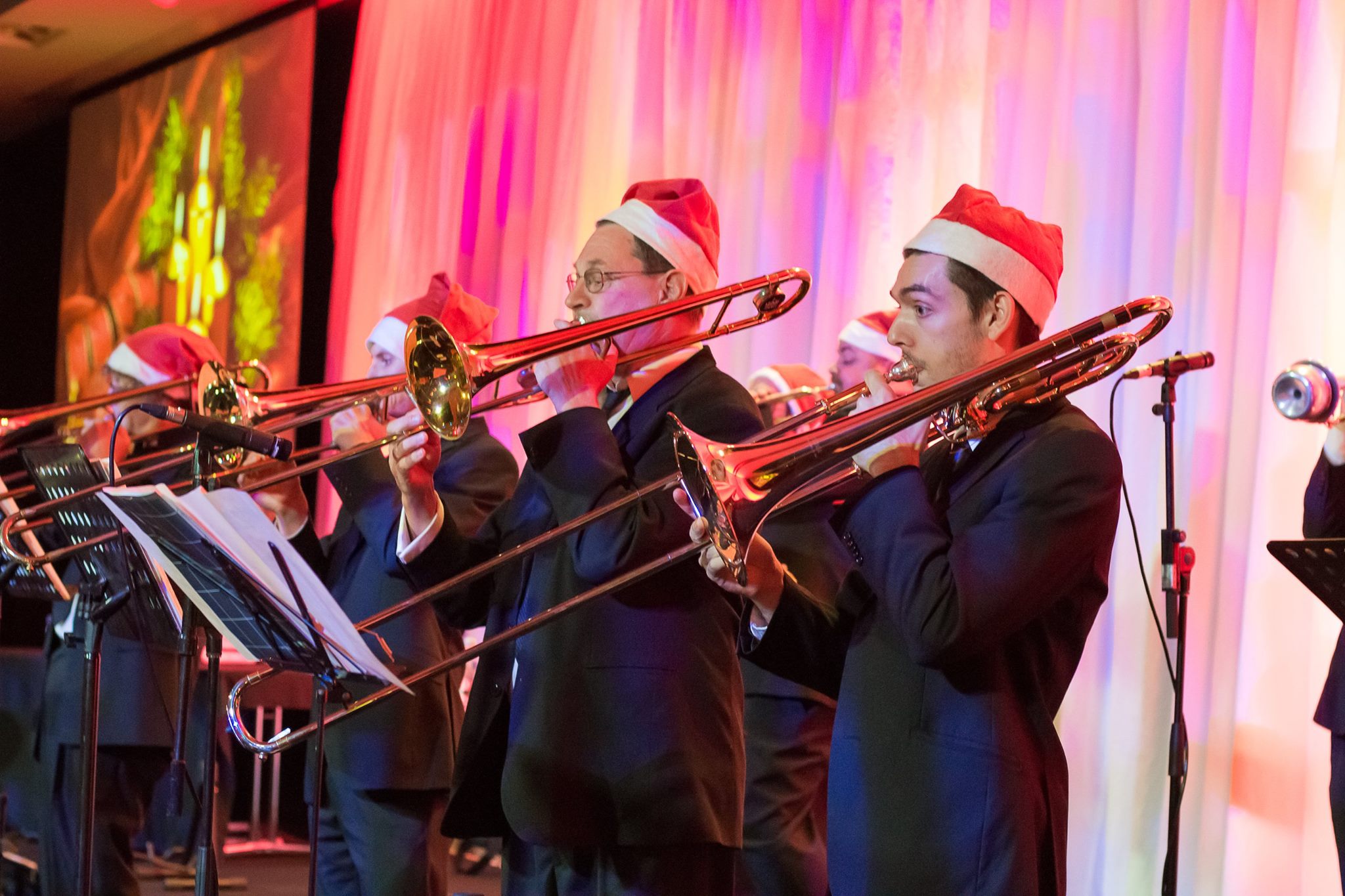 Mornings At
Big Band Bash
Featuring the 18-piece Adelaide Big Band (South Australia's premiere semi-professional jazz orchestra) and special guest vocalists, enjoy luscious-sounding big band renditions of your favourite Christmas songs including 'Rudolph The Red-Nosed Reindeer', 'It's Beginning To Look A Lot Like Christmas', 'Jingle Bell Rock', 'The Most Wonderful Time of The Year', 'Winter Wonderland' plus many more!
Chaffey Theatre.
Chaffey Theatre.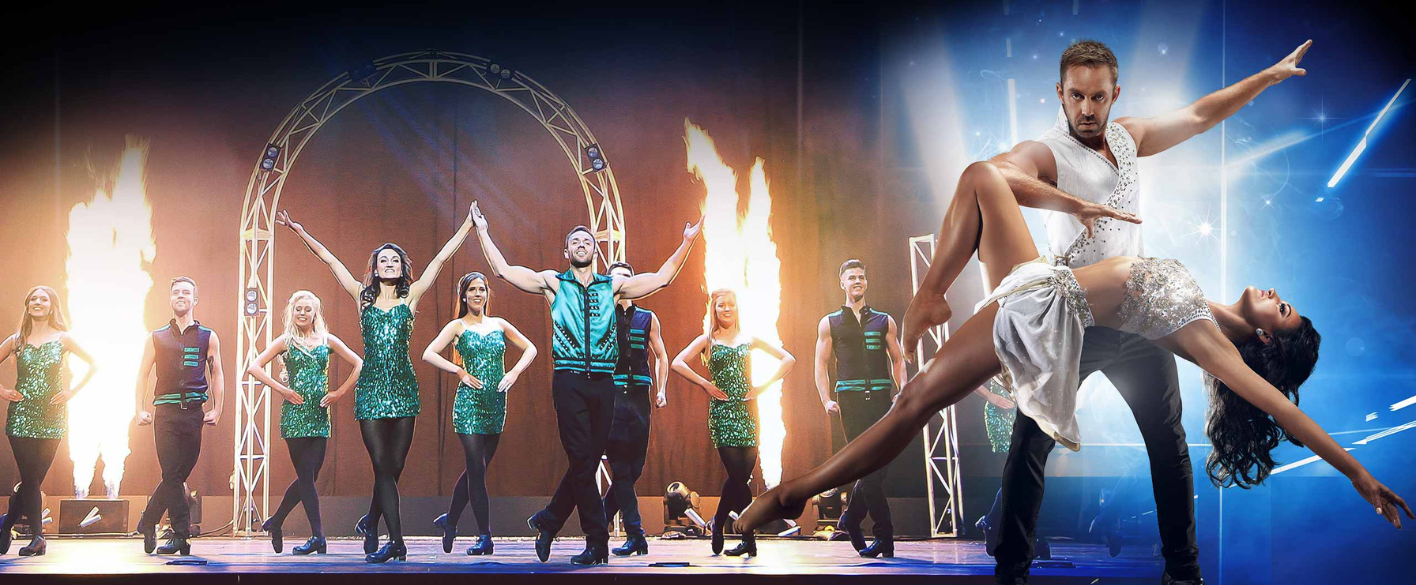 Celtic Illusion 2024
mmerse yourself in one of the most unique productions touring the world. Celtic Illusion, the Irish dance and Grand Illusion sensation that has taken Australia, New Zealand, Hong Kong, Canada and the USA by storm and will tour nationwide in 2024. Even fans who have seen our previous shows won't dare miss the 2024 tour that is set to raise the bar once again. This exhilarating production has broken barriers by fusing unparalleled art forms and is more spectacular than ever before. A breathtaking array of experiences, fusing Irish Dance, Magic and influential flavours of Fosse, Michael Jackson, with a Broadway style. Celtic Illusion is a show like no other. The show features new spellbinding illusions and choreography, alongside a musical score that will either make you cry or send shivers down your spine. Starring the multi talented former lead dancer of Michael Flatley's Lord of the Dance and Star Illusionist Anthony Street, with Georgia May, a marvel in both dance and Illusion. These impeccable performers lead a cast of champion dancers recruited from renowned productions across the world, such as Lord of the Dance and Riverdance, into a theatrical masterpiece that will have you mesmerised from the moment the curtain is raised. Celtic Illusion will surpass your expectations and leave you wanting more. Don't hesitate, and book now to know the hype of one of the largest and most unique Dance and Illusion shows in the world.
Chaffey Theatre.
Chaffey Theatre.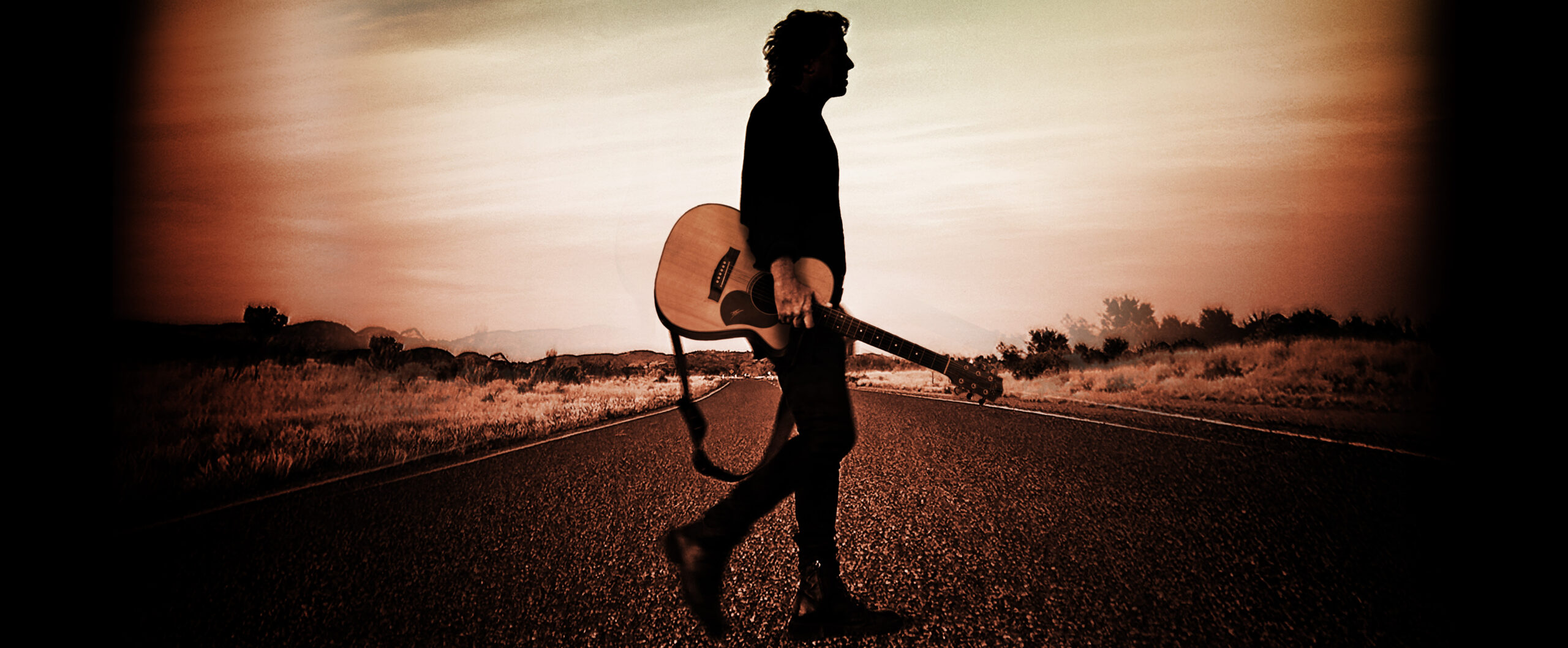 Ian Moss Rivers Run Dry Acoustic Tour 2024
Ian Moss, who Cold Chisel bandmate Don Walker once described as "The most gifted musician I've ever seen", will hit the road in in 2024 to support his new studio album Rivers Run Dry. The Rivers Run Dry Tour will feature songs from Rivers Run Dry and the songs you love - Bow River, Tuckers Daughter, Telephone Booth, My Baby and many more. If it's Mossy on stage with just his guitar and stomp box or with a band in top gear, you know he will leave nothing in the tank, and it is this total commitment to his craft that has been mesmerizing audiences for over 40 years. The new album, Rivers Run Dry, containing 12 songs, including a duet with Kasey Chambers, is a musical feast displaying once more Ian's well-documented guitar-playing genius and a voice that floats like a butterfly and stings like a bee. Or packs the punch of a Mallee bull. Either way it is unforgettable. VIP Tickets As part of the Rivers Run Dry Tour fans have the opportunity to purchase VIP tickets. Included in the VIP Experience (one per person/ticket price): - Exclusive "Meet and Greet" with Ian Moss during soundcheck - VIP "Rivers Run Dry" lanyard - VIP Limited Edition "Rivers Run Dry" Stubby Cooler - Ticket to the show and best seats available (where applicable) VIP Experience packages are strictly limited (subject to venue seating) and no photos or videoing will be permitted during soundcheck. We prefer you sit, listen and enjoy this unique experience. Ian will be supported by Callum Wylie: Callum Wylie draws his influences from far and wide to help him carefully craft the one thing he truly cares about: Songs. Having released two solo EPs and a full band LP he has since relocated to Melbourne sparking multiple musical projects including a new EP expected to be released in 2024.
Chaffey Theatre.
Chaffey Theatre.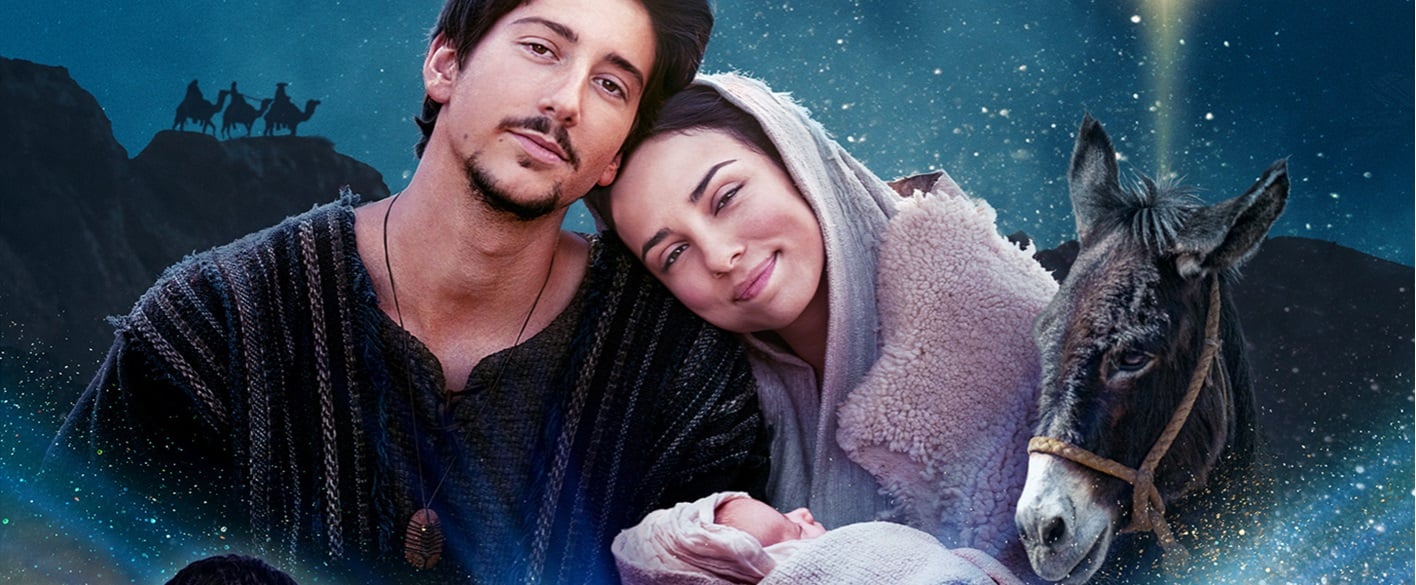 Commercial Film
Journey To Bethlehem
A young woman carrying an unimaginable responsibility. A young man torn between love and honor. A jealous king who will stop at nothing to keep his crown. This live-action Christmas musical celebration for the entire family, weaves classic Christmas melodies into new pop songs in a music-infused retelling of the timeless story of Mary and Joseph and the birth of Jesus. A unique new entry into the collection of holiday classic movies, this epic Christmas musical is unlike any before it.
Chaffey Theatre.
Chaffey Theatre.
Family Friendly, Suitable for ESL Audiences, Regional Event
Let's Party
Cool 4 Kids presents a vibrant and innovative themed music concert for children aged one to twelve years of age. A family-friendly show that is highly engaging. There are many opportunities for children to star on stage as assistant presenters and performers. Tony plays the guitar and sings and uses many different instruments to create a highly energetic sound. Children will dance along and be fully immersed in the many fun games. So many colours and surprises including scarf dancing, puppetry, and the giant parachute! Bring the whole family along as parents and grandparents will marvel at the way the children express their imagination. Filled with joy, smiles, and laughter this is one show that you will remember forever.
Chaffey Theatre
Chaffey Theatre
Media, Awards, Suitable for ESL Audiences, Regional Event
MENwhoDANCE 'Alpha'
This high energy show features various dance styles, including the latest street moves, a classical story piece, and athletic sport prowess. Follow the men as they head through construction sites, Bollywood, and under the sea. They tap, sing, leap, flip, and even meet an alien. You can't help but shout and laugh out loud with excitement while these six men of dance do their thing. The show strikes the perfect balance between edge-of-your-seat daredevil action, irresistible romance and comedy. It's more than a dance show; it's an experience. ★★★★★ Winner of two Fringe awards, MENwhoDANCE showcases Charlie, Ricky, Willian, Dhuruva, Calin, and Bailey. Running time: 100 mins + interval
Chaffey Theatre
Chaffey Theatre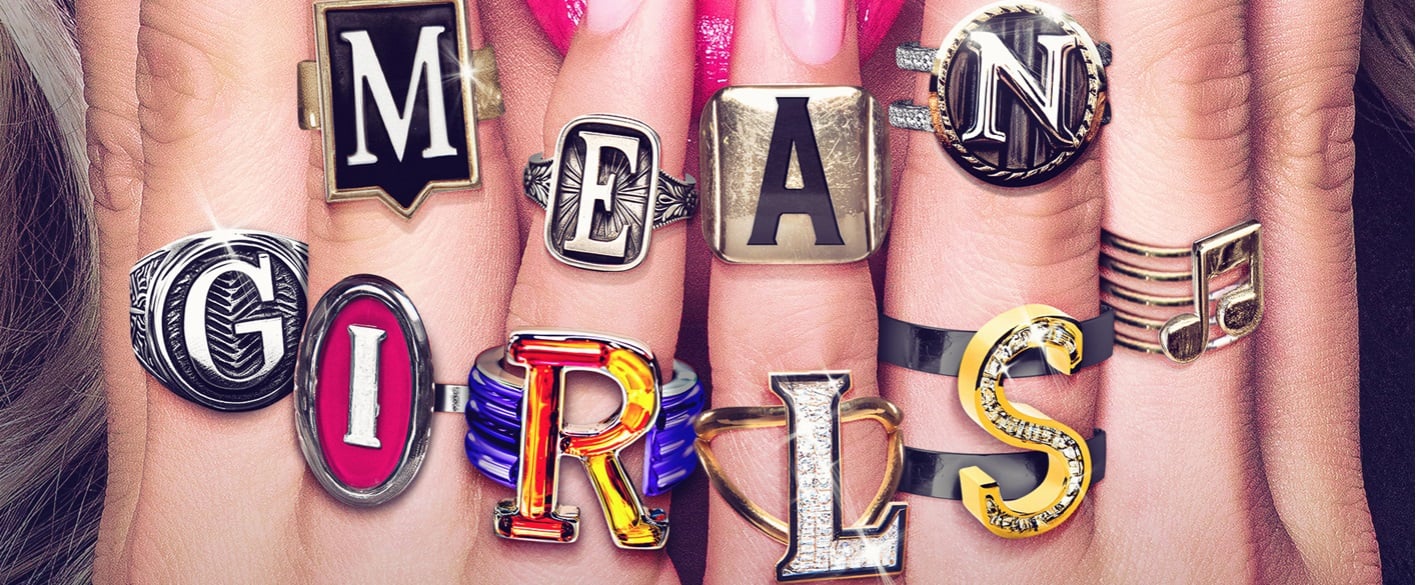 Commercial Film
Mean Girls
From the comedic mind of Tina Fey comes a new twist on the modern classic, MEAN GIRLS. New student Cady Heron (Angourie Rice) is welcomed into the top of the social food chain by the elite group of popular girls called "The Plastics," ruled by the conniving queen bee Regina George (Reneé Rapp) and her minions Gretchen (Bebe Wood) and Karen (Avantika). However, when Cady makes the major misstep of falling for Regina's ex-boyfriend Aaron Samuels (Christopher Briney), she finds herself prey in Regina's crosshairs. As Cady sets to take down the group's apex predator with the help of her outcast friends Janis (Auli'i Cravalho) and Damian (Jaquel Spivey), she must learn how to stay true to herself while navigating the most cutthroat jungle of all: high school.
Chaffey Theatre.
Chaffey Theatre.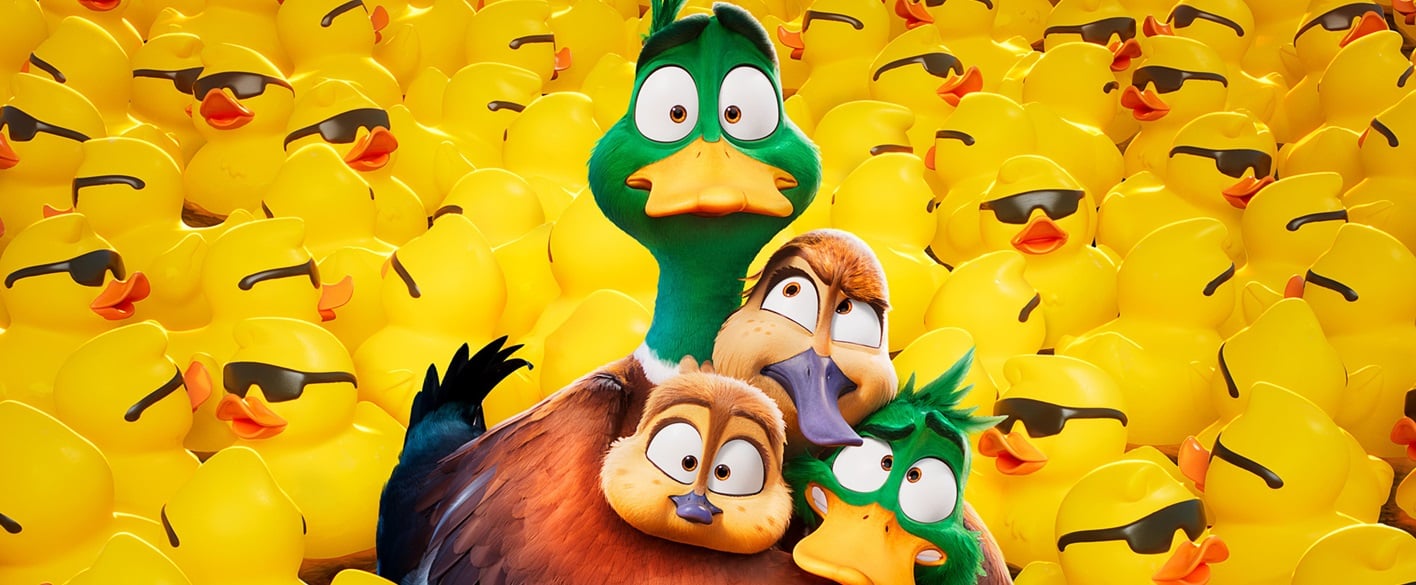 Commercial Film
Migration
This holiday season, Illumination, creators of the blockbuster Minions, Despicable Me, Sing and The Secret Life of Pets comedies, invites you to take flight into the thrill of the unknown with a funny, feathered family vacation like no other in the action-packed new original comedy, Migration. The Mallard family is in a bit of rut. While dad Mack is content to keep his family safe paddling around their New England pond forever, mom Pam is eager to shake things up and show their kids—teen son Dax and duckling daughter Gwen—the whole wide world. After a migrating duck family alights on their pond with thrilling tales of far-flung places, Pam persuades Mack to embark on a family trip, via New York City, to tropical Jamaica. As the Mallards make their way South for the winter, their well-laid plans quickly go awry. The experience will inspire them to expand their horizons, open themselves up to new friends and accomplish more than they ever thought possible, while teaching them more about each other—and themselves—than they ever imagined.
Chaffey Theatre.
Chaffey Theatre.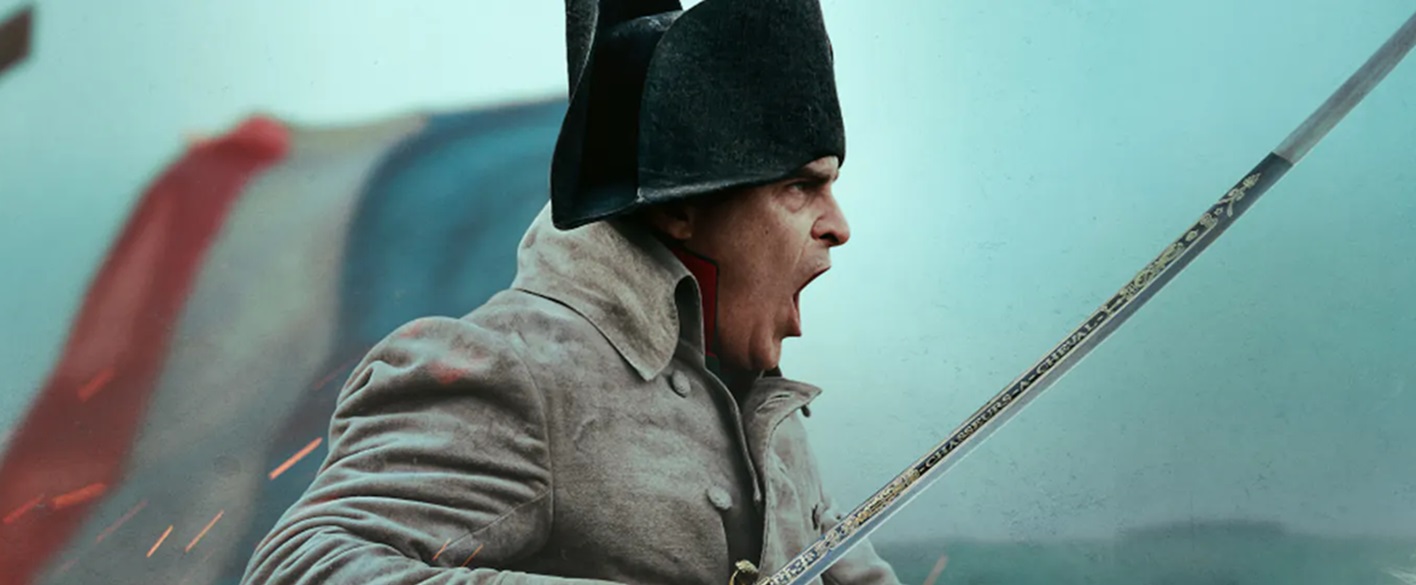 Commercial Film
Napoleon
Napoleon is a spectacle-filled action epic that details the checkered rise and fall of the iconic French Emperor Napoleon Bonaparte, played by Oscar®-winner Joaquin Phoenix. Against a stunning backdrop of large-scale filmmaking orchestrated by legendary director Ridley Scott, the film captures Bonaparte's relentless journey to power through the prism of his addictive, volatile relationship with his one true love, Josephine, showcasing his visionary military and political tactics against some of the most dynamic practical battle sequences ever filmed
Chaffey Theatre.
Chaffey Theatre.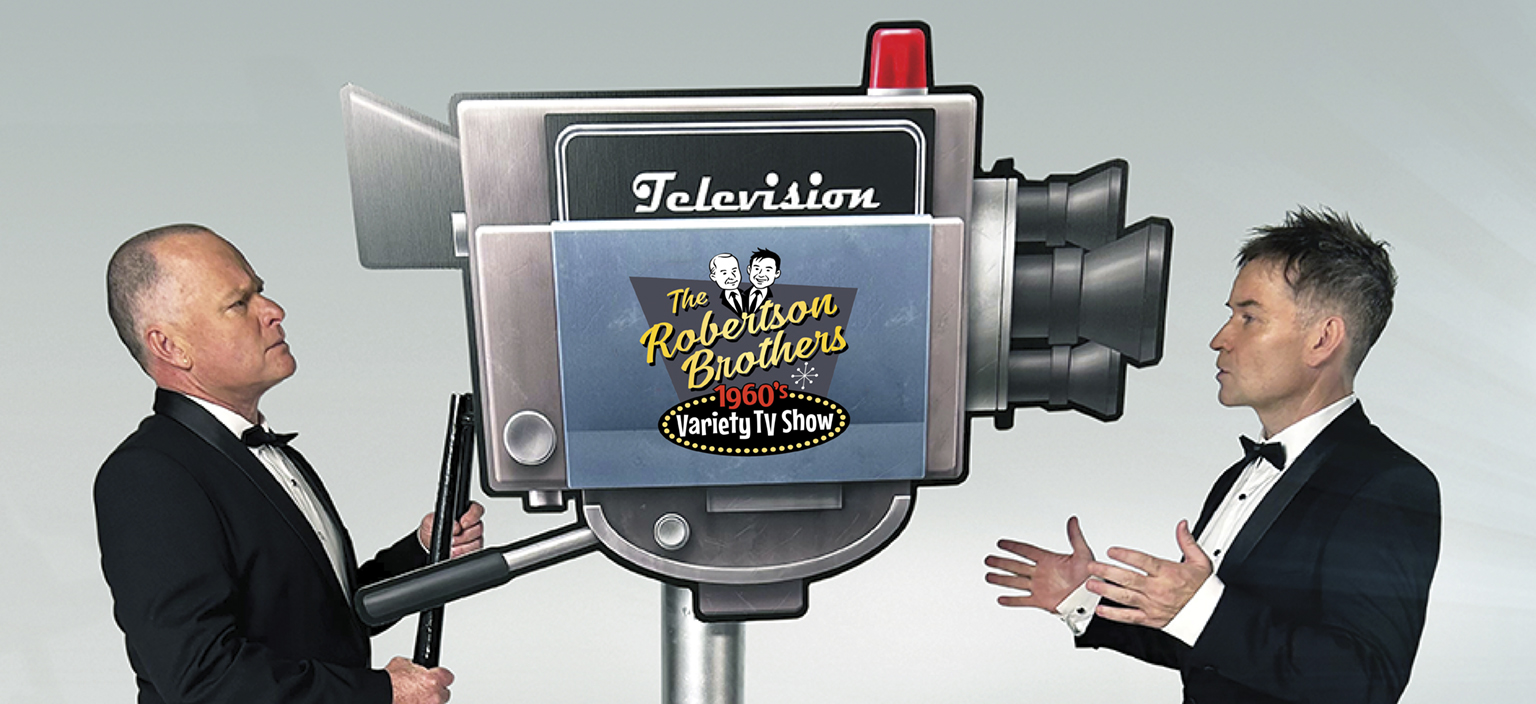 Robertson Brothers 60's Variety TV Show 2024
"It's different to other shows…It's like a real TV show from the 1960's. I haven't seen anything like it before"! (Michelle K, 2023 audience member) Following their Sold Out National Tour in 2023, Australia's new 'Kings of Variety Television' are back in 2024 with a brand new show! The Robertson Brothers are thrilled to be returning with their new heart-warming and uplifting 1960's Variety TV Show! Geoff and Ben Robertson are back as your charming and cheeky hosts for this nostalgic night of entertainment as they pay tribute to the musical giants of the 1960's – The Beach Boys, The Monkees, Johnny Farnham, Peter, Paul and Mary, The Hollies, The Bee Gees, Frankie Valli, The Everly Brothers, Neil Sedaka and The Seekers. "I felt like a teenager all over again"! (Daniel S, 2023 audience member) Variety TV Show fans will be excited to know the multi-talented Simon Brook McLachlan (from the Original Australian cast of Jersey Boys) will return in 2024 to thrill us with his very special tributes to Frankie Valli & The Four Seasons as well as Neil Sedaka, together with a brand new Variety Show tribute to the much loved 1960s Australian superstar… Johnny Farnham. "It's the best show I've seen in years!" - Ray Hadley, 2GB Unlike anything you have ever seen before this 150 minute ground-breaking and interactive theatrical TV experience is filled with all the fun, music and long forgotten memories of the fabulous 1960's. The Variety TV Show audience is taken on a unique and emotional journey back to the best years of their lives.
Chaffey Theatre.
Chaffey Theatre.
Family Friendly, Suitable for ESL Audiences, Regional Event
Shake Rattle and Roll
The very best rock and roll songs performed from the 50s and 60s! Showcasing hit songs from artists such as Chubby Checker, Bill Hayley, Jerry Lee Lewis, Elvis, Tina Turner, Buddy Holly, Carole King, The Beatles, Lulu, and The Shadows. Packed with spectacular themed costume changes, dance routines, and loads of fun audience participation. Presented by award-winning band Pulse who have recently brought you their popular action-packed Shows - The Sensationals and Dinner with the Stars! It's time to slick back your hair, don those groovy dance shoes, and get reelin' and rockin'! Their line-up features both male and female lead and backing vocals. Their extensive repertoire covers a variety of styles and artists. Catering to a wide range of audiences by presenting many exciting, themed shows.
Chaffey Theatre
Chaffey Theatre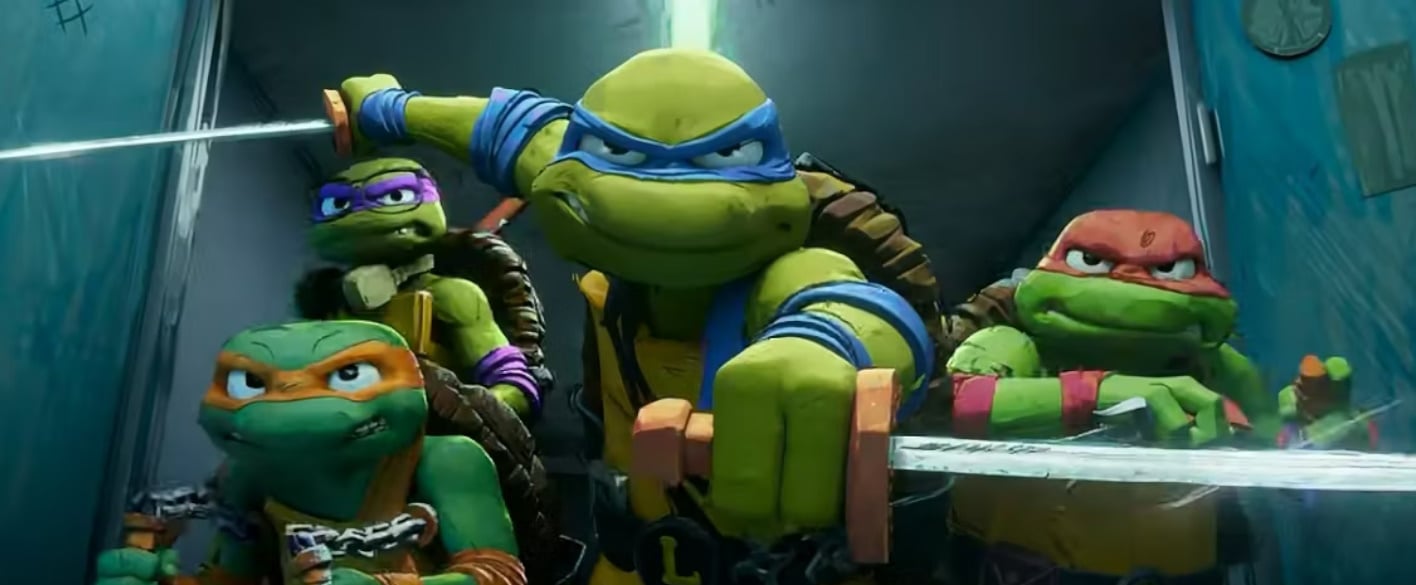 Community
Teenage Mutant Ninja Turtles: Mutant Mayhem - Renmark Paringa Council Free Community Screening
In Teenage Mutant Ninja Turtles: Mutant Mayhem, after years of being sheltered from the human world, the Turtle brothers set out to win the hearts of New Yorkers. Renmark Paringa Council proudly presents the free screening of Teenage Mutant Ninja Turtles: Mutant Mayhem (PG) to residents of the Renmark Paringa Council. Please note that ticket numbers are limited and the following terms and conditions apply: By booking your free ticket/s, you acknowledge the following terms and conditions as set out by Renmark Paringa Council and understands that: 1. Those attending must be a resident of the Renmark Paringa Council area, with the residential address provided as part of the booking process being the address that the attendee resides at. 2. This event will not be supervised. There will be Chaffey Theatre staff/volunteers present however they are not responsible for providing supervision to child/ren. 3. Travel to and from the Chaffey Theatre is the responsibility of the attendee. No transport service will be provided.
Chaffey Theatre.
Chaffey Theatre.
Media, Awards, Family Friendly, Suitable for ESL Audiences
The 60 Four: Live In Concert
Heralded as "Australia's best tribute act", The 60 Four present the biggest hits of the '60s and '70s in an energetic, Las Vegas-style performance.  Backed by a spectacular 9-piece band, The 60 Four deliver a powerful performance of evocative and exhilarating nostalgia, with spine-tingling ballads and up-tempo, twisting hits. Think The Beatles, The Beach Boys, Frankie Valli and The Four Seasons, The Bee Gees, Johnny O'Keefe and Elvis Presley. After hugely successful seasons in Perth, Sydney, Ballarat and Melbourne, The 60 Four are returning for a South Australian tour of their electrifying show.  "A flawless and slick, five star spectacular" On Your Markus ★★★★★ Stage Whispers, Glam Adelaide, Weekend Notes, On Your Markus, The Barefoot Review, Arts Review, & more Touring Australia in 2024
Chaffey Theatre
Chaffey Theatre
Media, Awards, Regional Event
The Bacchae
One day a team of queer, neurodivergent country teens picked up this 2000-year-old script and said, "we want to do this play because it is gay and chaotic." And Fleur Kilpatrick, award-winning playwright and director said "are you sure? People get torn to pieces." And they said "Mood." So Dionysos has come to town. And you better party. Or else. People who get what we're doing:"The work Riverland Youth Theatre makes is first class. (They) are creating innovative, ambitious programs that could make a major impact at a national level and has the potential to shift the conversation about youth arts in our Country." Mik Frawley, Country Arts SA "I've never experienced young actors explode into a new text the way they did with Fleur's writing." Christian Leavesley, Arena Theatre
Chaffey Theatre
Chaffey Theatre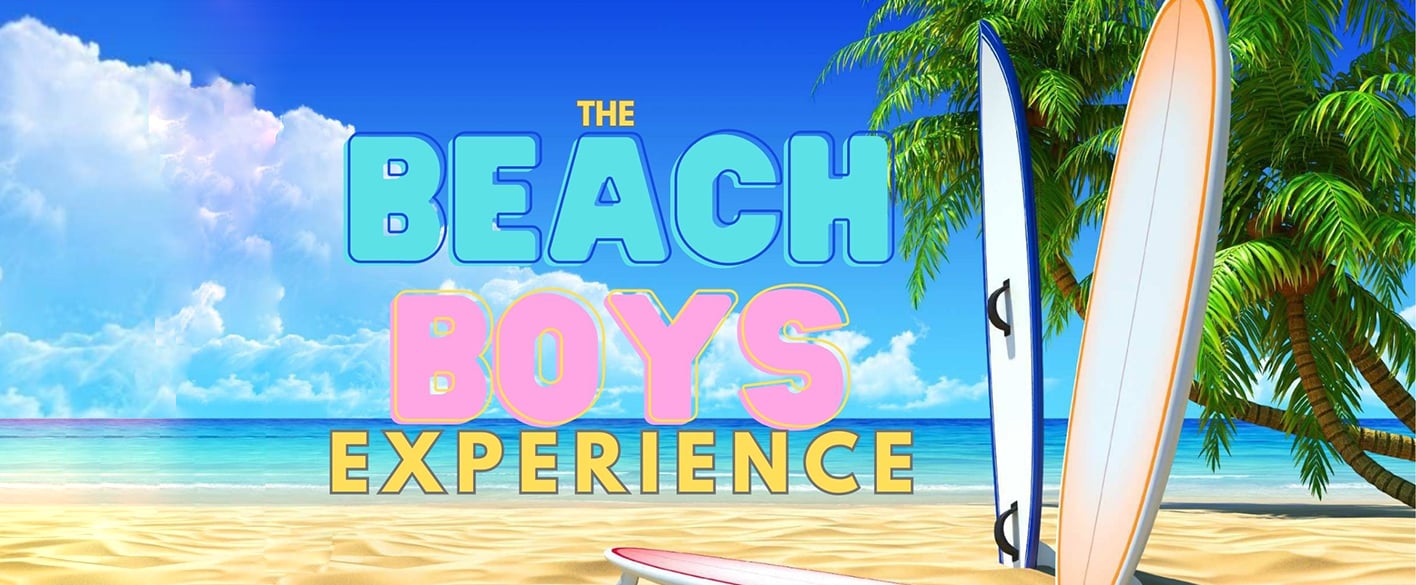 The Beach Boys Experience
Pick up some Good Vibrations at this unforgettable celebration dedicated to the music of The Beach Boys For nearly 60 years, the Beach Boys have embodied summertime. Sun, surfing, the beach, pretty girls in bikinis, driving with the top down. Favourites like "Surfin Safari", "Surfin USA", "Surfer Girl", "Little Deuce Coupe", "Barbara Ann" and "California Girls" turned the warm-weather months into a blissful utopia where perpetual happiness, young love, and endless freedom reigned. Now, THE BEACH BOYS EXPERIENCE bring to the stage a mesmerising vocal wall of harmonies to capture the iconic sounds of one of the most commercially successful and critically acclaimed bands of all time. Come have some Fun, Fun, Fun at the coolest, hippest, most far-out concert this year!
Chaffey Theatre.
Chaffey Theatre.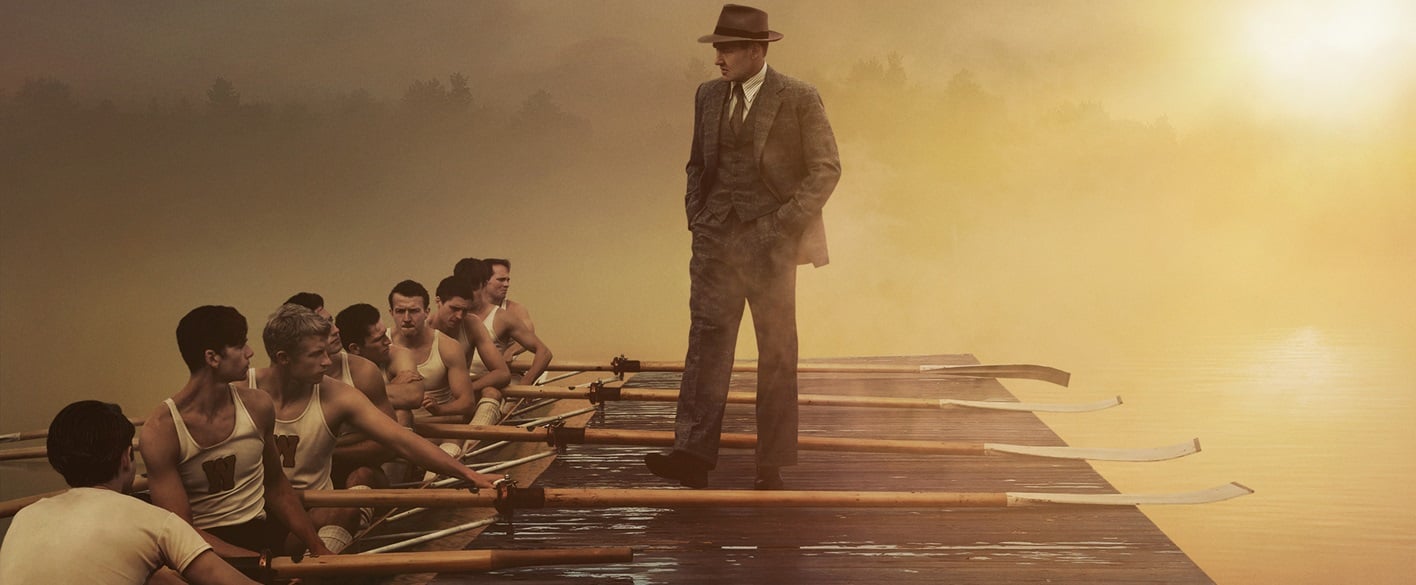 Commercial Film
The Boys in the Boat
Based on the non-fiction novel about the 1936 University of Washington rowing team that competed for gold at the 1936 Berlin Olympic games, this true story follows a group of underdogs at the height of the Great Depression as they're thrust into the spotlight and take on elite international rivals.
Chaffey Theatre.
Chaffey Theatre.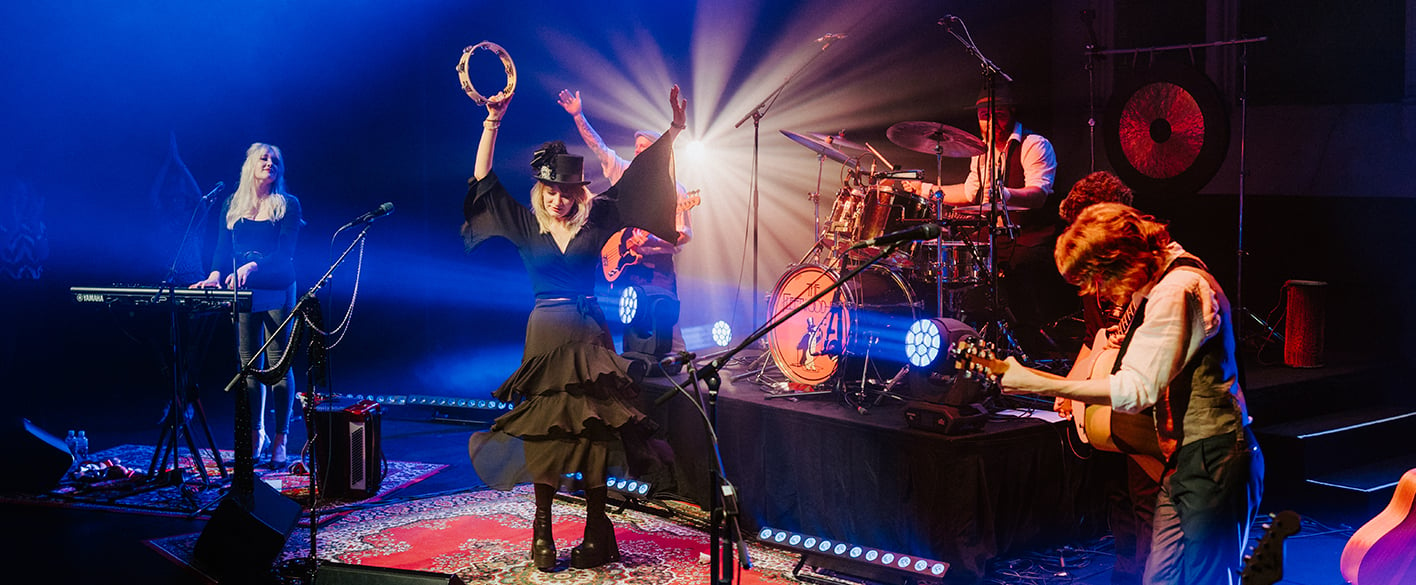 The Fleetwood PAC
10 years ago, a psychic predicted she would wear a top hat. Now, as Stevie Nicks in a Fleetwood Mac Tribute Act, it all makes sense. The Fleetwood Pac were formed at a time when the world needed nostalgic comfort. Taking you back to a simpler time, The Fleetwood Pac pay tribute to their idols with authenticity and respect. What sets this act apart is the attention to details. This show has been transcribed note for note with the melody as Fleetwood Mac recorded, the harmonies where they belong and the toms back-to- front on the drums. Fans of Fleetwood Mac will recognise and appreciate the details. They may not be the real thing, but they are the real experience. "With silky vocals and a big sound, this Fleetwood Mac tribute band is pure gold." - First on Film & Entertainment
Chaffey Theatre.
Chaffey Theatre.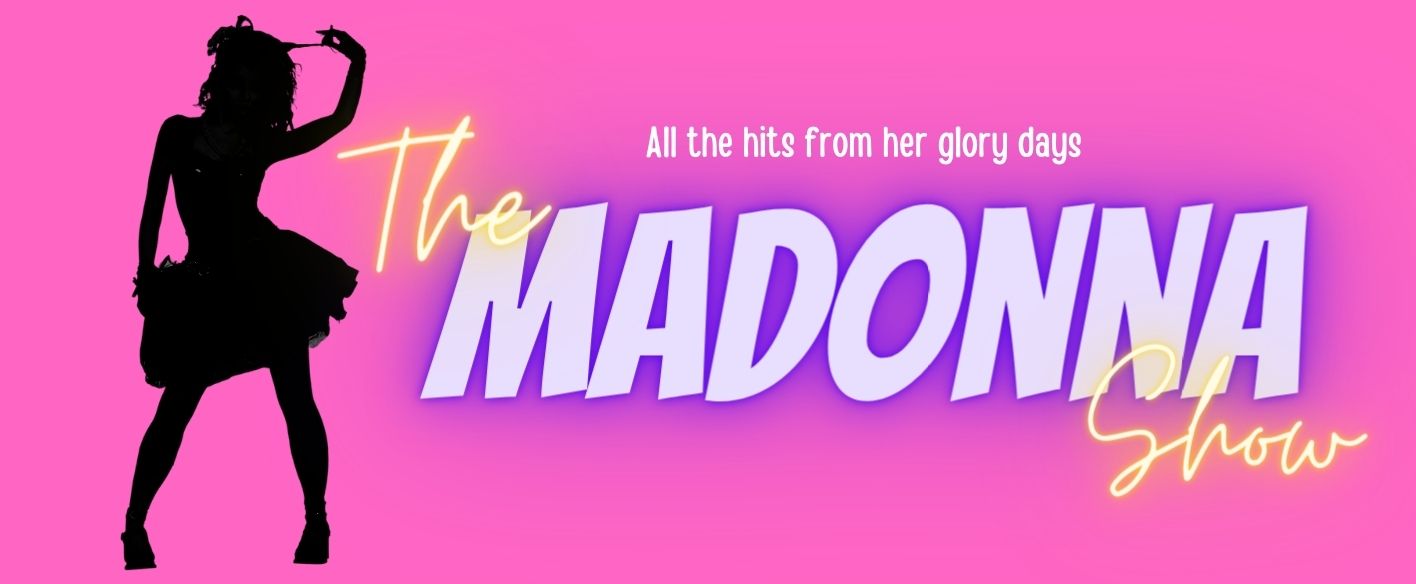 The Madonna Show
Come on girls! Do you believe in love? 'Cause we got something to say about it, and it goes something like this..   Greta Garbo and Monroe, the Madonna hits that you all know   The most influential, controversial, and iconic female recording artist of all time – the undisputed Queen of Pop   Marlon Brando, Jimmy Dean – a great night out with your girl team   Relive your youth, with this 2 hour concert featuring all the hits from her glory days   Don't just stand there, let's get to it – Strike a pose and grab your ticket
Chaffey Theatre.
Chaffey Theatre.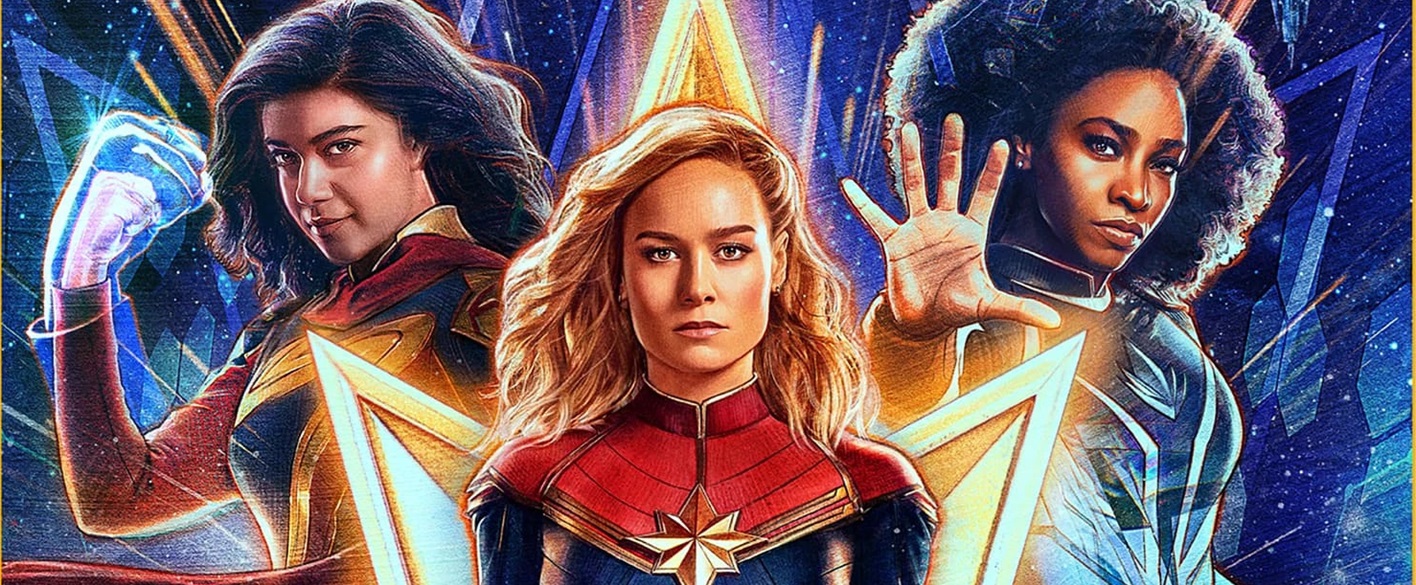 Commercial Film
The Marvels
Carol Danvers aka Captain Marvel has reclaimed her identity from the tyrannical Kree and taken revenge on the Supreme Intelligence. But unintended consequences see Carol shouldering the burden of a destabilised universe. When her duties send her to an anomalous wormhole linked to a Kree revolutionary, her powers become entangled with that of Jersey City super-fan, Kamala Khan aka Ms. Marvel, and Carol's estranged niece, now S.A.B.E.R. astronaut Captain Monica Rambeau. Together, this unlikely trio must team-up and learn to work in concert to save the universe as The Marvels.
Chaffey Theatre.
Chaffey Theatre.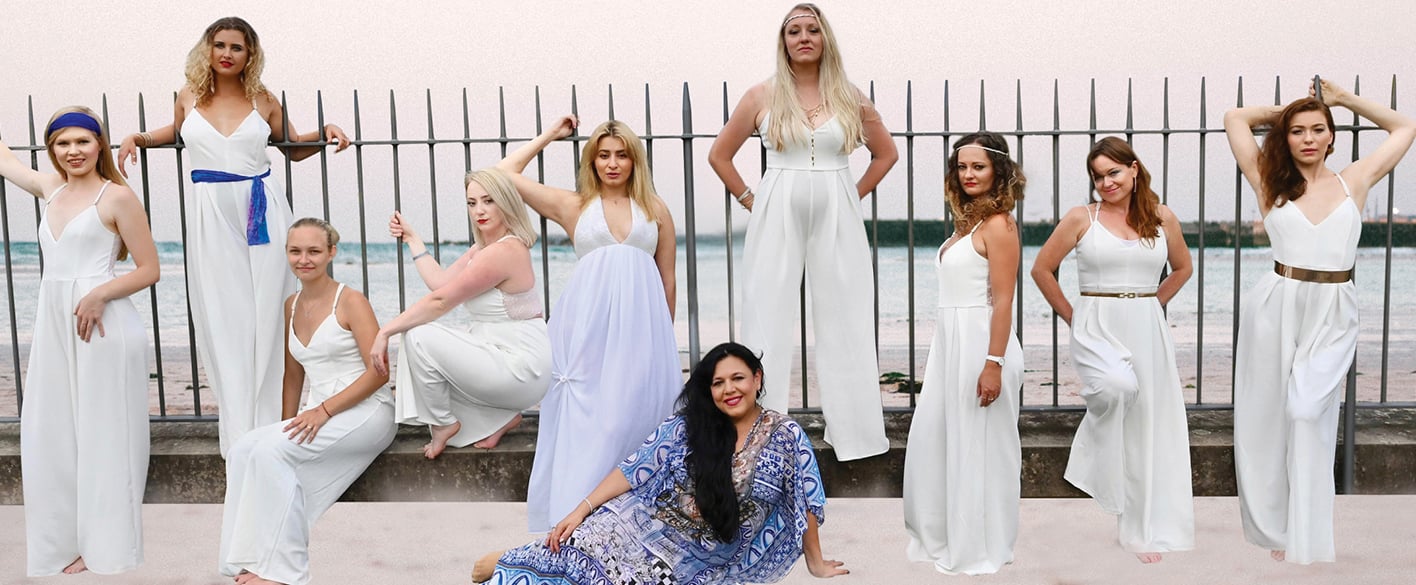 The Ten Sopranos Mamma Mia The Concert
Mamma Mia the Concert is a masterful and stimulating performance of the ABBA repertoire never before seen in Australia. This is a memorable concert which has new vocal and symphonic harmonies, where the glorious melodies are re-invigorated and given new life. The Ten Sopranos, considered to be the most powerful all-female group in Australia, bring you a concert of epic proportions. The songs of Benny and Bjorn have never sounded so full and Lucious. This show will have you singing, clapping, and stomping from beginning to end. The Ten Sopranos deliver the number one vocal interpretation of the ABBA songs on Earth. Artistic and Musical director Penny Pavlakis (Internationally acclaimed and multi-award-winner known to her peers as "The Singers' Singer" who has over 1000 performances on the world Opera and contemporary stage, brings to the stage star power, very few people can) along with The Sopranos, showcase their supreme talents to Australian audiences paying homage to the magnificent songs of Benny and Bjorn in a unique and exciting way. This is a feel-good concert you will not want to miss! What they said! It is impossible for you not to be mesmerised (The Pictorial) If you only see one show this year, this must be it (The Advertiser) Pavlakis has no peer on the world stage, whether its classical or contemporary, she really is magnificent (Maestro Tommy Tycho) I have managed performing arts centres for 14 years and this concert rates as one of the best I have ever seen (Ross Le Clerc, venue manager) The Ten Sopranos are the real deal (Giant Entertainment)
Chaffey Theatre.
Chaffey Theatre.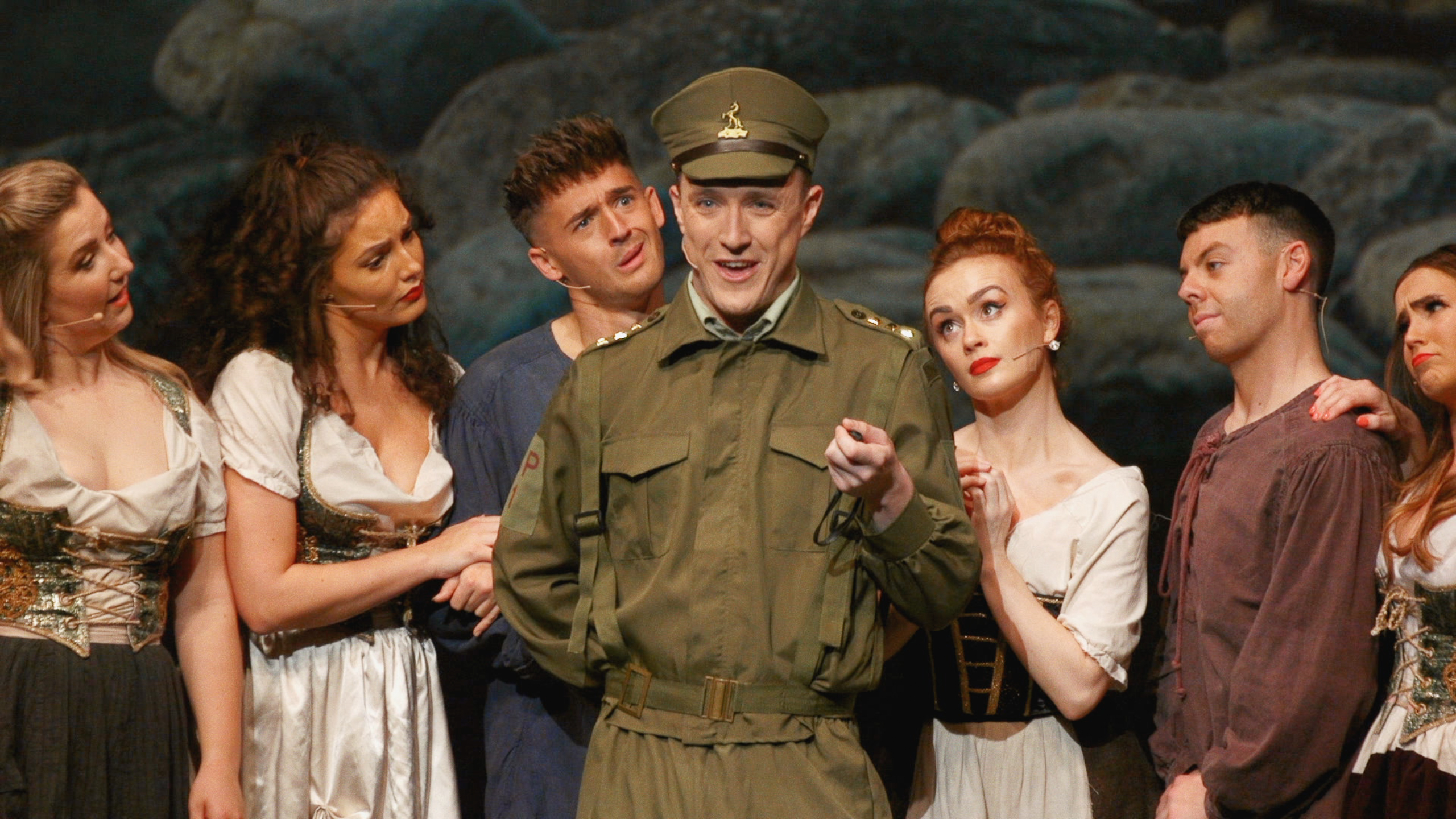 The World of Musicals In Concert 2024
Following a sell out 2023 Australia tour - The World of Musicals in Concert Returns to Australia in 2024 featuring an all new show. The World of Musicals in Concert has graced stages across the globe and features a world-class ensemble of multi-talented artists who exquisitely perform classic hits, fused with emotive ballads, big-screen anthems and iconic show tunes. From the best of 'The Phantom of the Opera' and 'Les Miserables' to 'Guys & Dolls' and 'South Pacific' and many, many more, the World of Musicals delivers a stirring musical concert theatre experience that will leave you spellbound – from the opening song to the final medley of classics. 'ALL THE HIT SONGS IN ONE SHOW' that is the quintessential takeaway from this musical concert gala. The World of the Musicals In Concert is a show that is tailored for the entire family, so get ready to be enthralled and sing along to all your to all your favourite and much-loved songs from the world of Musical Theatre in one unforgettable evening. Secure your seats today to a show inspired by many but unlike any other.
Chaffey Theatre.
Chaffey Theatre.
Commercial Film
Trolls Band Together
After two films of true friendship and relentless flirting, Poppy (Anna Kendrick) and Branch (Justin Timberlake) are now officially, finally, a couple. As they grow closer, Poppy discovers that Branch has a secret past. He was once part of her favorite boyband phenomenon, BroZone, with his four brothers: Floyd (Golden Globe nominated electropop sensation Troye Sivan), John Dory (Eric André; Sing 2), Spruce (Grammy winner Daveed Diggs; Hamilton) and Clay (Grammy winner Kid Cudi; Don't Look Up). BroZone disbanded when Branch was still a baby, as did the family, and Branch hasn't seen his brothers since. But when Branch's bro Floyd is kidnapped for his musical talents by a pair of nefarious pop-star villains—Velvet (Emmy winner Amy Schumer; Trainwreck) and Veneer (Grammy winner and Tony nominee Andrew Rannells; The Book of Mormon)—Branch and Poppy embark on a harrowing and emotional journey to reunite the other brothers and rescue Floyd from a fate even worse than pop-culture obscurity.
Chaffey Theatre.
Chaffey Theatre.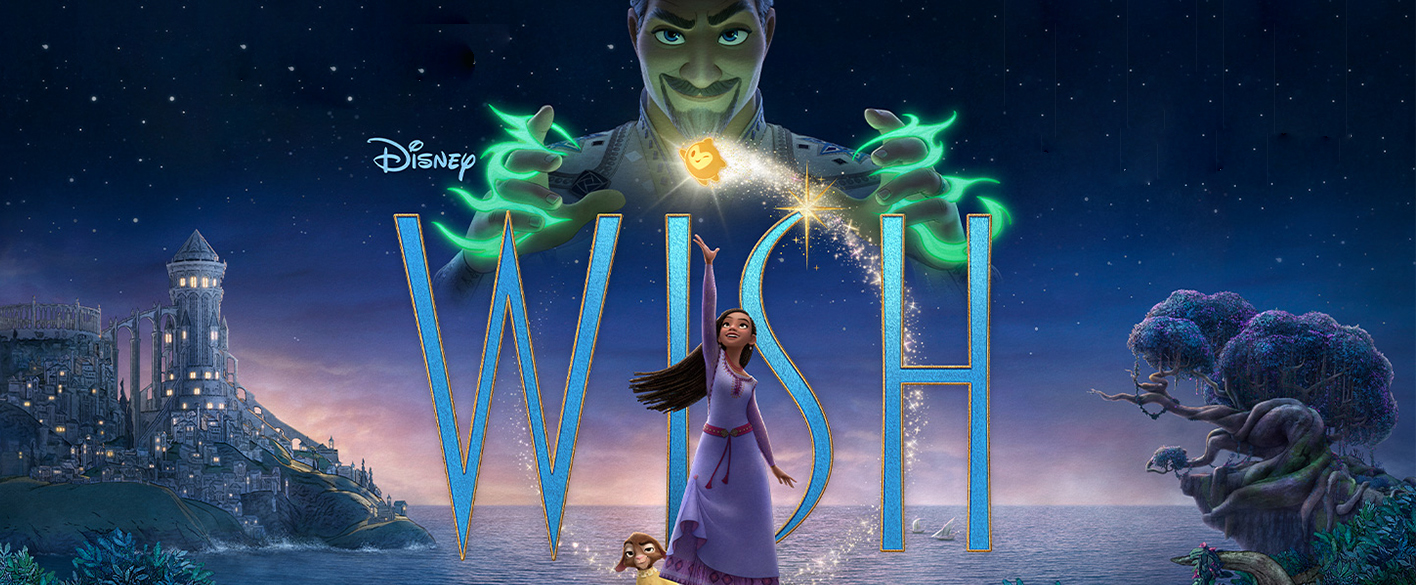 Commercial Film
Wish
Walt Disney Animation Studios' Wish is an all-new musical-comedy welcoming audiences to the magical kingdom of Rosas, where Asha, a sharp-witted idealist, makes a wish so powerful that it is answered by a cosmic force—a little ball of boundless energy called Star. Together, Asha and Star confront a most formidable foe—the ruler of Rosas, King Magnifico—to save her community and prove that when the will of one courageous human connects with the magic of the stars, wondrous things can happen. Featuring the voices of Academy Award®-winning actor Ariana DeBose as Asha, Chris Pine as Magnifico, and Alan Tudyk as Asha's favorite goat, Valentino, the film is helmed by Oscar®-winning director Chris Buck (Frozen & Frozen 2) and Fawn Veerasunthorn (Raya and the Last Dragon), and produced by Peter Del Vecho (Frozen & Frozen 2) and Juan Pablo Reyes (Encanto). Jennifer Lee (Frozen & Frozen 2).
Chaffey Theatre.
Chaffey Theatre.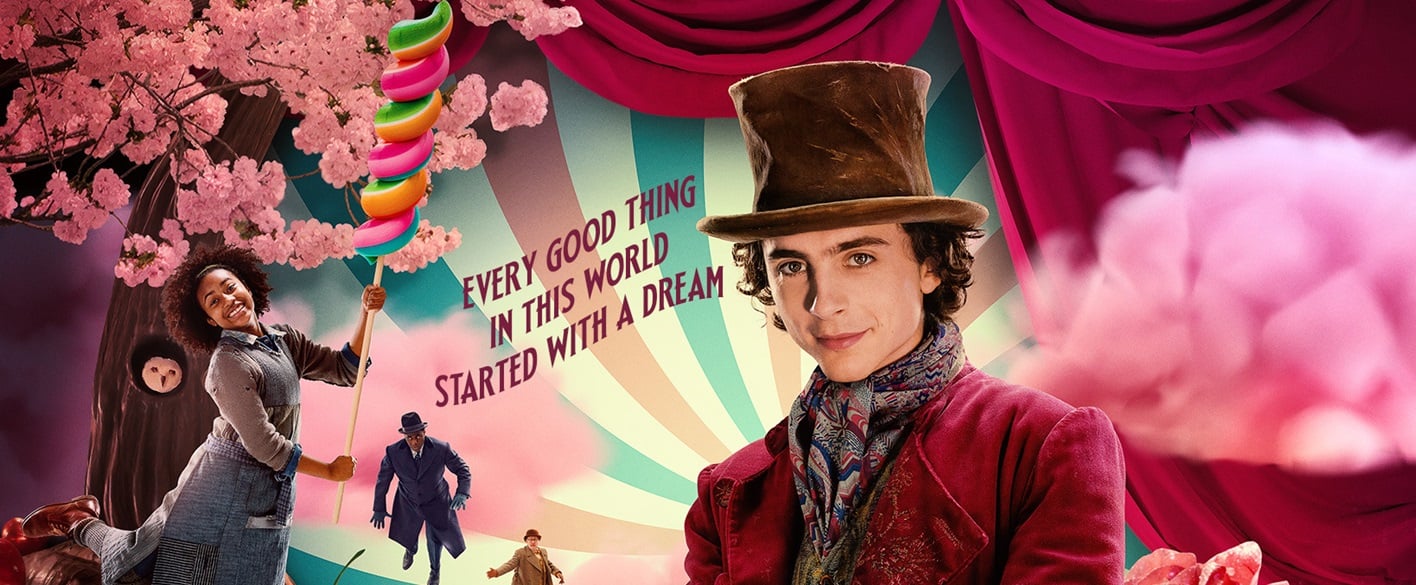 Commercial Film
Wonka
Based on the extraordinary character at the center of Charlie and the Chocolate Factory, Roald Dahl's most iconic children's book and one of the best-selling children's books of all time, 'Wonka' tells the wondrous story of how the world's greatest inventor, magician and chocolate-maker became the beloved Willy Wonka we know today. The story will focus specifically on a young Willy Wonka and how he met the Oompa-Loompas on one of his earliest adventures.
Chaffey Theatre.
Chaffey Theatre.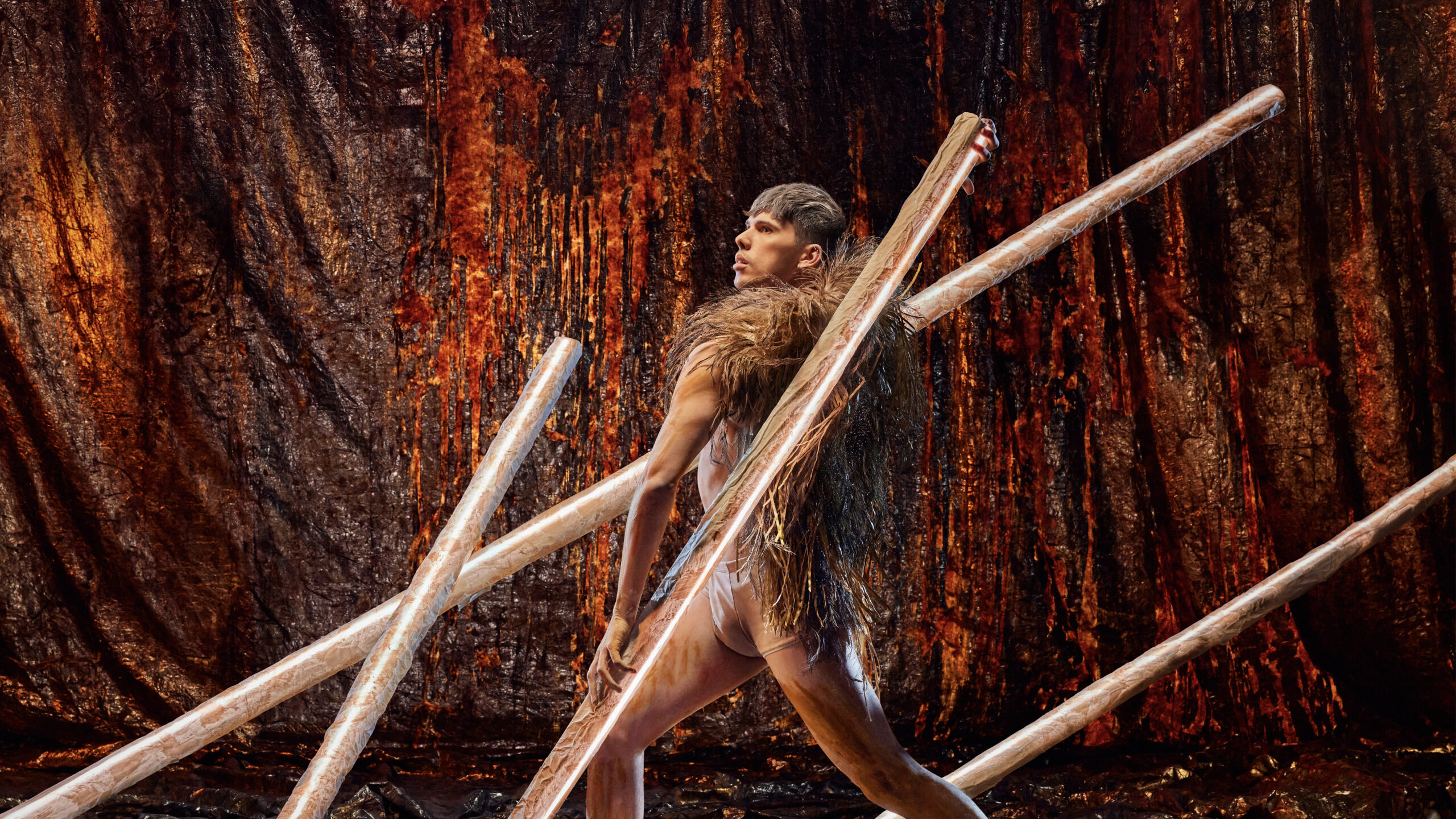 Country Arts SA Season
Yuldea - Bangarra Dance Theatre
Photo: Daniel Boud From the incomparable storytellers of Bangarra Dance Theatre comes a major new work. Frances Rings' first work as Artistic Director is a ceremonial affirmation of history and heritage. Yuldea awakens the earth and sky worlds to tell the story of the Aṉangu people of the Great Victorian Desert. Yuldea explores the moment traditional life collided with the industrial ambition of a growing nation. In 1917, the two halves of the Transcontinental Railway met at the precious water soak on the edge of the Nullarbor, Yuldi Kapi. Great metal serpents scarred the landscape, draining all water from the sacred soak. Then came the black mist of the atomic testing at Maralinga, forcing the Aṉangu people to leave their desert homelands where they had lived for millennia. Now memories lay scattered, like the Aṉangu people, displaced from their home. Remnants of colonial progress are swallowed by sand. But the Aṉangu endure, determined to keep strong their knowledge systems of land and sky, honouring their eternal bonds of kinship between people and place. Yuldea features original music by Leon Rodgers with featured songs by multi-award-winning duo Electric Fields (Zaachariaha Fielding and Michael Ross). Designers Elizabeth Gadsby (Set), Jennifer Irwin (Costume) and Karen Norris (Lighting) create a desert world on stage.
Chaffey Theatre.
Chaffey Theatre.